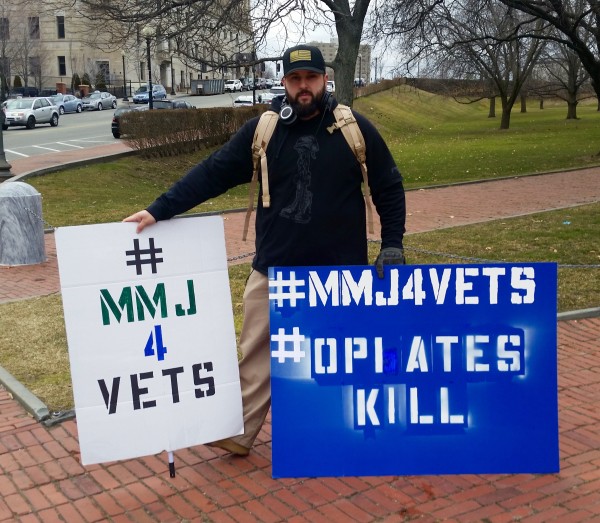 As I walked towards the State House on Tuesday for the Taxation Is Not Compassion event, I met Steve, a disabled veteran.
Steve served in Iraq in 2005. After he was injured, the Army gave him morphine and Oxy for his pain. That started a five year addiction to opioids. After cleaning himself up, Steve relapsed, but soon found that medical marijuana helped him deal with his medical issues without the need for opioids. Governor Gina Raimondo's proposed tax on medical marijuana frightens Steve.
"22 vets commit suicide every day in this country," said Steve, "but if they overdose on opioids their deaths are called accidental overdoses."
This evening Steve will be meeting with fellow veterans to try and figure out how best to defeat Raimondo's proposal.
Veterans worry about Raimondo's proposed medical marijuana tax

,