Providence police are reviewing a video that shows an officer punching a woman in the face several times and dragging her down a flight of stairs by either her hair or the nape of her neck. The incident was first reported by NBC10.
"We are reviewing it," said Providence Police Commissioner Steven Pare. Police believe the incident in question occurred on May 23, 2016.
Click here to read a redacted copy of a police report pertaining to an incident from that date that appears to coincide with the events seen in the video.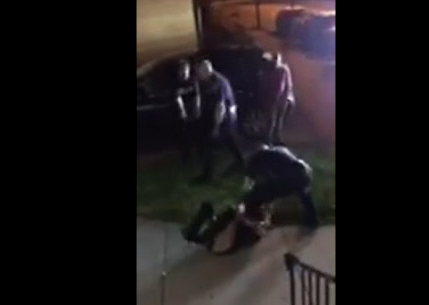 He said the police department will comment further on the incident after the officers involved are consulted.
Because only a "snippet" of the incident is depicted on video, he cautioned the public not to rush to judgment. "When anyone looks at police use of force it can appear somewhat shocking," Pare said. "You don't see what led up to that kind of interaction."
He said punching a suspect, even repeatedly as is shown in the video, can be appropriate use of force for a police officer. "We suspect the officer was being assaulted in that video," he said. In the video and the police report, the officer claims he was bitten. "If she is in fact biting him, then that could give justification."
GoLocalProv, a tabloid-esque local news website, erroneously claims the video is an exclusive. "GoLocal came to us after channel 10," Pare said. "Channel 10 first gave the video to us at about 2pm."
Video shows PVD police officer repeatedly punching woman

,