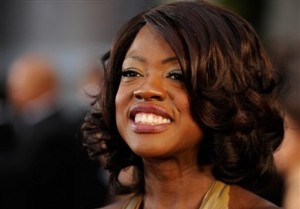 Education expert Diane Ravitch is right to be disappointed in Rhode Island's best known former public school student Viola Davis.
Both RI Future and Ravitch both wrote about parent trigger laws this morning, ALEC model legislation that allows parents to privatize public schools – here's Ravitch's piece and here's Russ Conway's. Ravitch notes that RI's own Viola Davis, famous around the country for almost winning an Oscar and famous here in Rhode Island for growing up in Central Falls, will star in a new propaganda film about parent trigger laws.
Here's what Ravitch writes about Davis:
It's sad to see Viola Davis involved in this sneaky push for privatization. I remember when she won the Academy Award in 2010 and announced that she was proud to be a graduate of Central Falls High School, right at the time that all the corporate reformers were gloating about the threat to shut it down.
It should come as little surprise though that DAvis is shilling for the corporate education model … earlier this month even more famous Hollywood actor Meryl Streep, who beat out Davis for the Best Actress Academy Award, recent gave a grand total of $15,000 to the Segue charter school in the runner-ups hometown of Central Falls. According to the Projo, Davis "had introduced Streep to Segue and mentioned that the school was in dire need of a new building."
Viola Davis Shills for Charter Management Model

,