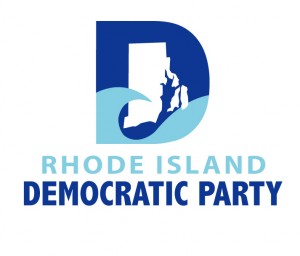 Democrats don't have as much at stake in Tuesday's primary vote as does the GOP, who don't have all that much at stake actually, but they do have an opportunity to send progressives and liberals to the party convention in August rather than the old-guard, moderate Democrats who usually get to go.
First, you need to know where to vote. Type your address into this Google gadget and it'll spit out not only where, but it'll give you directions there too:
And if you need a hand knowing who's a progressive and who isn't, we made a little cheat sheet for you. The progressives are listed in bold, with a short description. Both Districts vote for 11 delegates … and don't forget, you don't have to vote for 11. And if you're trying to send a progressive slate to the convention you may not want to since a vote for a non-progressive could make a big difference when the votes are tallied.
CD1
Onna A. MONIZ-JOHN – According to EastBayRI.com, she's " a retired Affirmative Action and Welfare director for the City of East Providence" who was recently honored by the Rhode Island Black Heritage society for her "outstanding contributions to the African American community in Rhode Island."
Julie E. MEYERS – A Leadership RI alum and a vocal advocate of marriage equality.
Jeffrey M. PADWA – He's got Providence Mayor Angel Taveras' endorsement as city solicitor, so he's got ours for delegate.
Terri-Denise CORTVRIEND
Myrth YORK– A three time gubernatorial loser, who considered running for mayor before endorsing Taveras, she used to represent the East Side in the General Assembly.
David A. SALVATORE
June S. SPEAKMAN – The president of the Barrington Town Council, she is considering running for a seat in the state Senate against Republican David Bates, who has held the seat for 20 years.
Brett P. SMILEY – He was Charlie Fogarty's campaign manager and has been an outspoken activist for marriage equality in Rhode Island.
Douglas W. GABLINSKE
Anne W. CONNOR – A longtime liberal in the tradition of the Farmer-Labor Party, Anne is an advocate of the process rather than a political insider. See our story on her here.
Mary A. GASBARRO
Tom CODERRE – Works for Senate President Teresa Paiva-Weed, an all-round good guy.
Joseph R. PAOLINO, JR.
Herbert P. WEISS
Rebecca Kim MEARS – Watch for this Brown University freshman in the years to come.
Gerald Pedro CARVALHO – Not necessarily a progressive, but he's a longtime Newport fisherman.
CD2
Joshua MILLER – As a state senator, he's sponsoring the high-profile tax equity bill that would temporarily raise taxes on Rhode Island's richest residents and another that would decriminalize small amounts of marijuana. For a day job, he owns the Hot Club, Trinity Brewhouse and Local 121. Forget about delegate, we should elect this guy president.
Frank G. FERRI – Another staunch State House progressive, Ferri is the sponsor of legislation that would curb payday lending.
Patrick T. FOGARTY
Thomas J. IZZO
Michael A. SOLOMON
Elaine PRIOR – She helped to run the Downcity Farmers' Market, reason enough to send her to the convention.
Andy M. ANDUJAR – Works for David Cicilline, an occasional visitor to Drinking Liberally.
Hecmy A. JOSE
David J. GRAZIANO
Mark S. WEINER
Elisa M. POLLARD
Paul H. ARCHETTO
Teresa TANZI – As one of the most progressive members of the House, this year she has stood up for local fishermen, local beer and wine makers and women's rights.
Helen S. TAYLOR
L. Susan WEINER
Zoe I. WEINER
Ryan Patrick KELLEY