"The sheer amount of support you have been getting from everybody," said Baha Sadr to a room full of refugees and community supporters, "the Syrian community,  Christian community, the Jewish community, everybody… is amazing. In the past 15 years that I've been working refugee resettlement, I've never seen anything like this."
Sadr, Director of Refugee Resettlement and Case Management at the Dorcas International Institute of RI was speaking at a welcoming party hosted by Sterk Zaza and Noor J Memon for three refugee families;  the Al-Hariri family, the Ghazala family, and the Sadat family consisting of 4 siblings from Afghanistan.
Baha pointed out that Syrian refugee Bdoor Ghazala, who is pregnant, will soon give birth to a United States citizen. "So your son could become a US president," he said. As his words were translated there were smiles, wonderment and laughter throughout the room.
Noor J Memon spoke to the recent arrivals as well. She spoke as someone who had opened her home to the refugees and had volunteered her time to make their transition easier. "We can't change what happened,we cannot change that," she said, "you came through lots of hardship. But what we can do is offer our help, our support, our time, whatever you need. We will be there for you. Any time, rain or shine." There were over a hundred members of the refugee community and their supporters in the room. They all nodded and applauded in agreement.
Omar Bah, executive director of the Refugee Dream Center is a Gambian refugee and recently became a citizen. "If you look at my face I might not look exactly like the people from Afghanistan and Syria, but we are one people," he said, "We are all refugees. We share the same journey, the same experiences and that is what I wanted to acknowledge here."
Bah continued, "You are coming to Rhode island at a time when a lot of exciting things are happening. You may get a lot of attention. It's difficult coming to a new place and everybody's coming to you. It's overwhelming, but it's a good thing, and let's make use of it in a positive way.
"Just to start with, there' a lot of debate and argument in the media, especially in the Republican debates. That is not America. That is not Rhode Island. That is not who this country is. It is just a small minority that is screaming that kind of argument.
"The notion is that everyone from Syria is a Muslim or that every Muslim is a bad person. That is not the truth because there are at least six or seven million Muslims in the United States already.
"So that argument about Islam, about immigrants- don't pay attention to that. We are all equal. We are all in this country as the same people. This is about, basically, 'who came first,' but we are all the same here. The welcome you see here," said Bah, gesturing to the room, "from the different parts of the community, is real. This is the true spirit of what America is about.
"There will be challenges here. There may be traumatic events, there will be distress but if you persist you will find that there is not any place in the world that provides as many opportunities as you will find here. Within a year all these children will be reading and writing English. You won't need translations because your children will be so established. They catch up so fast."
Baha Sadr agreed. "Right now the US is kind of resistant of Syrian refugees but next year we're going to see a lot more. The year after that, a lot more."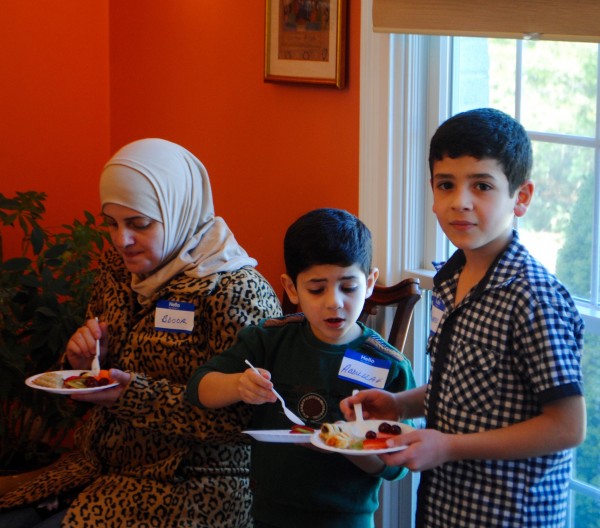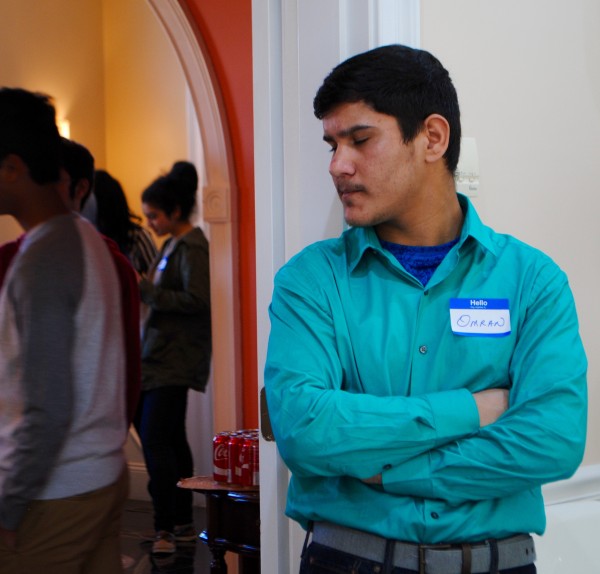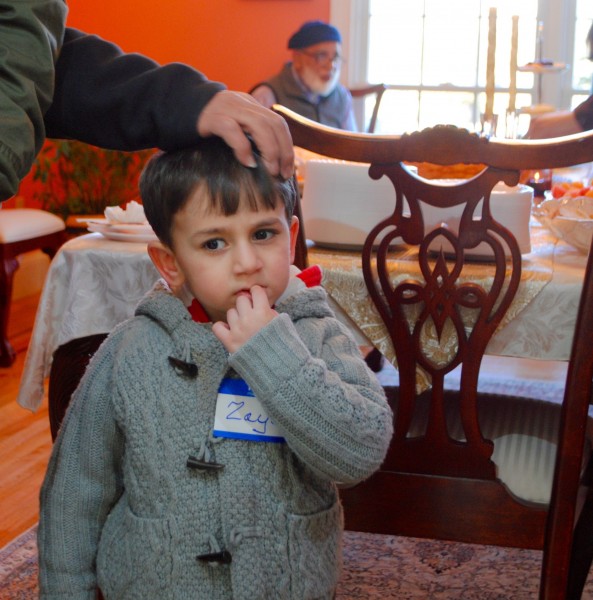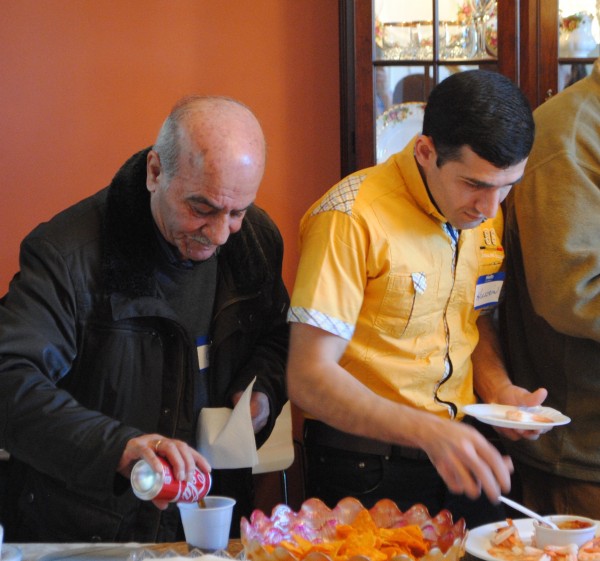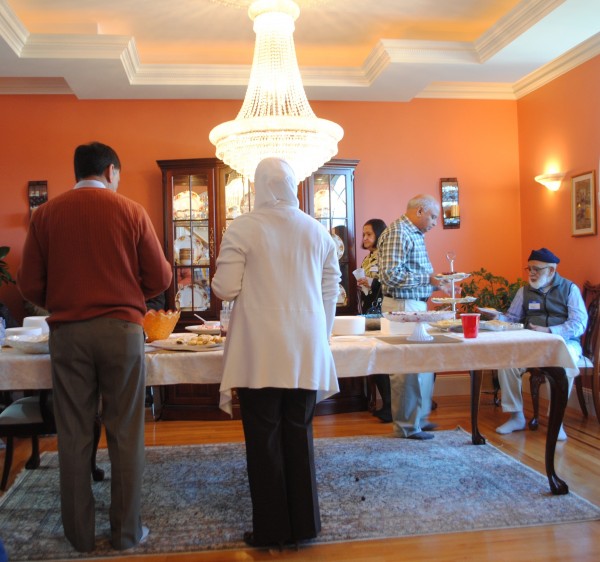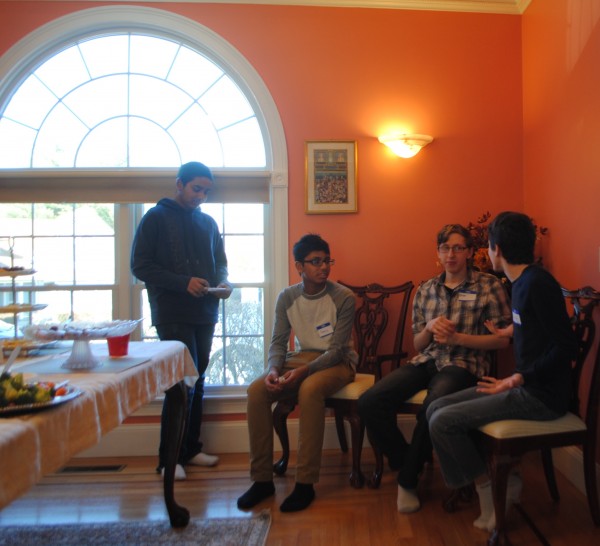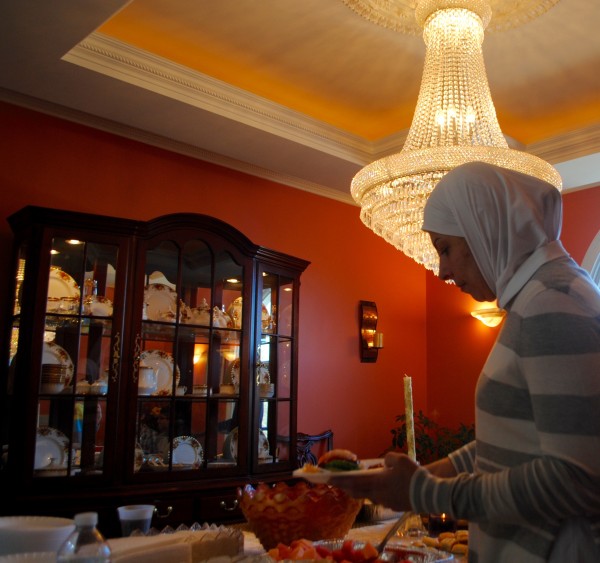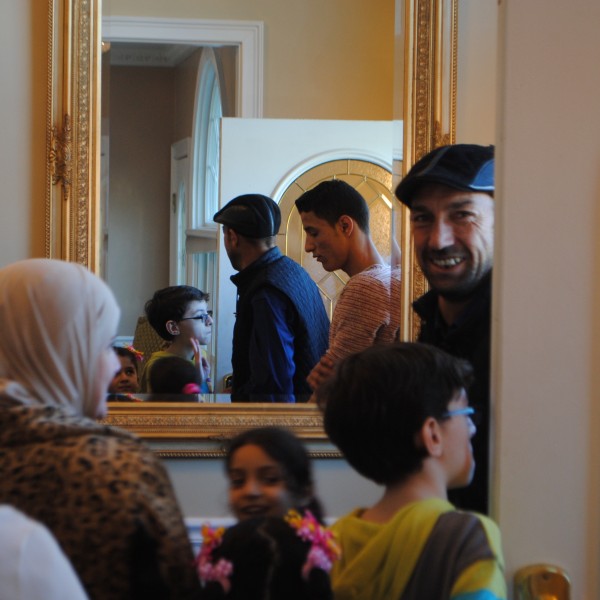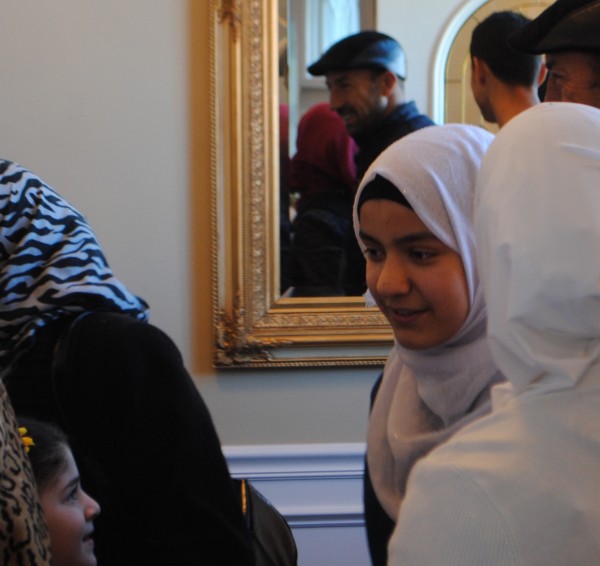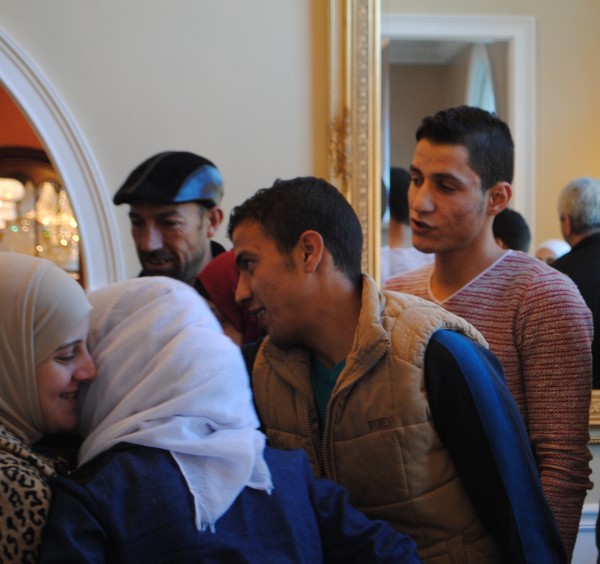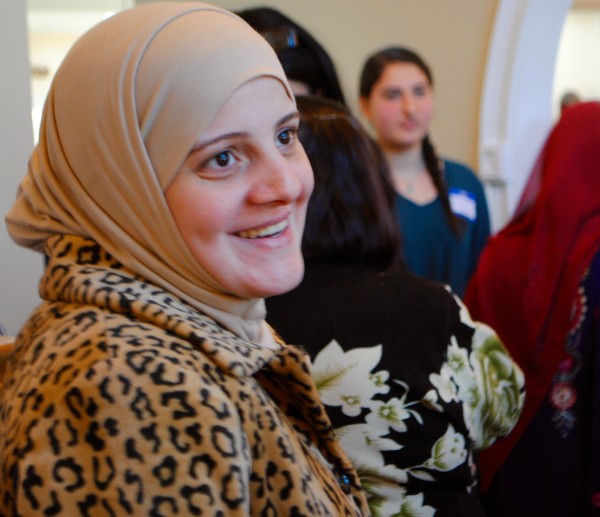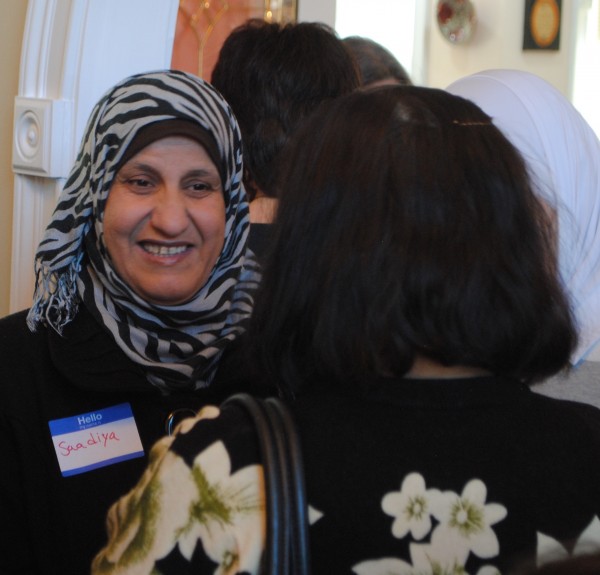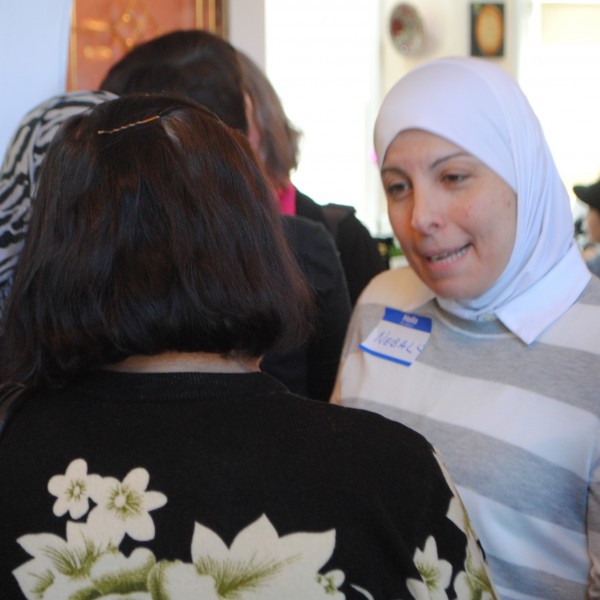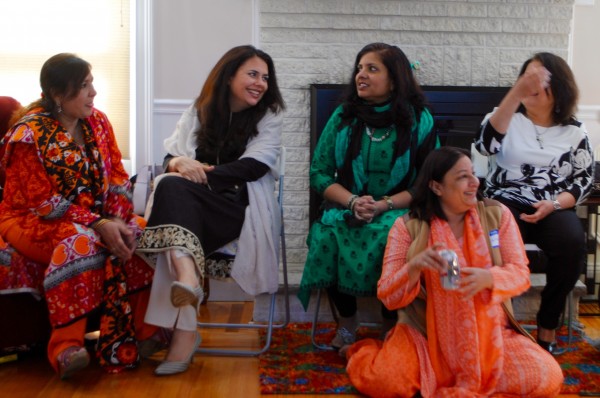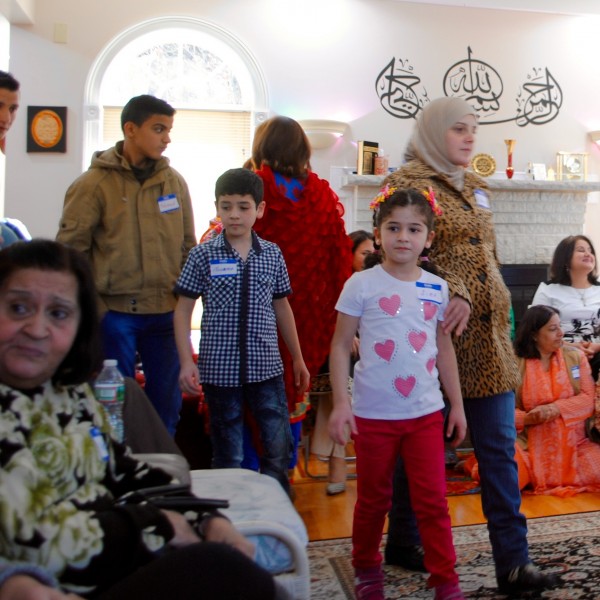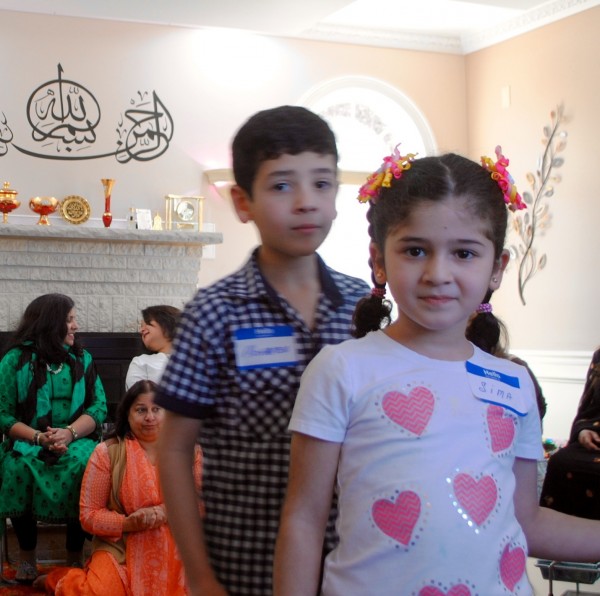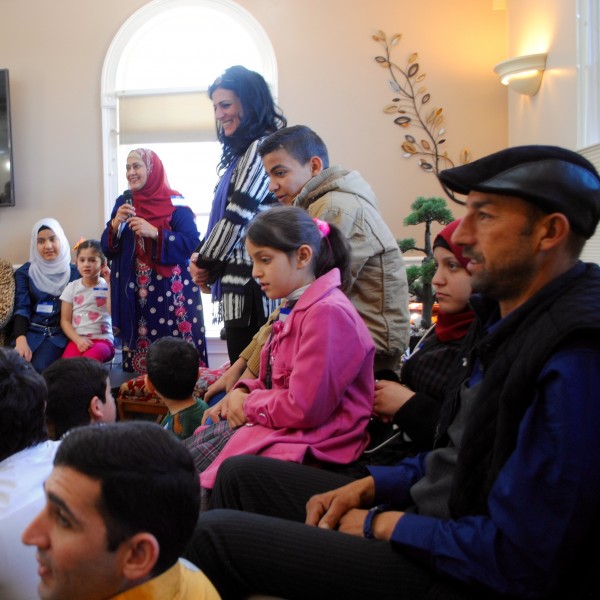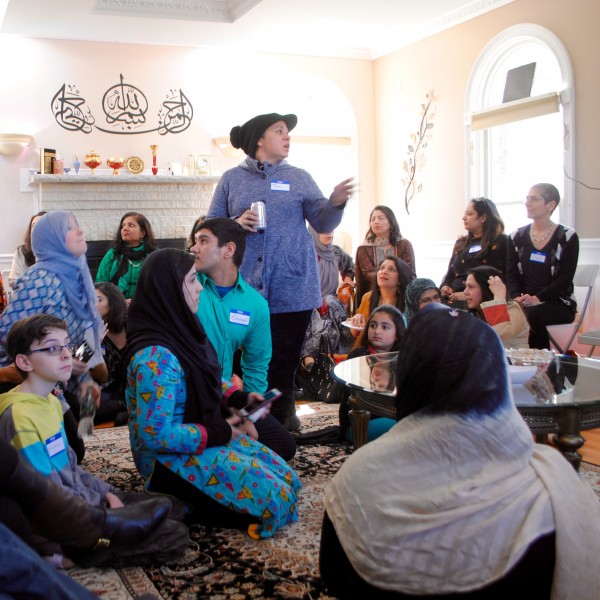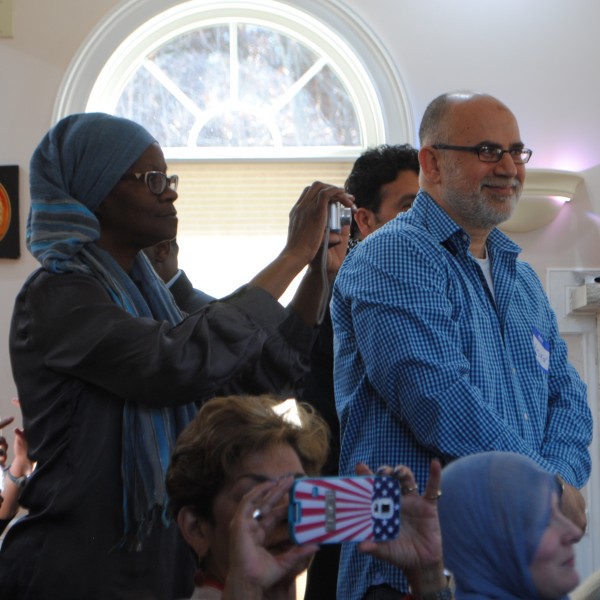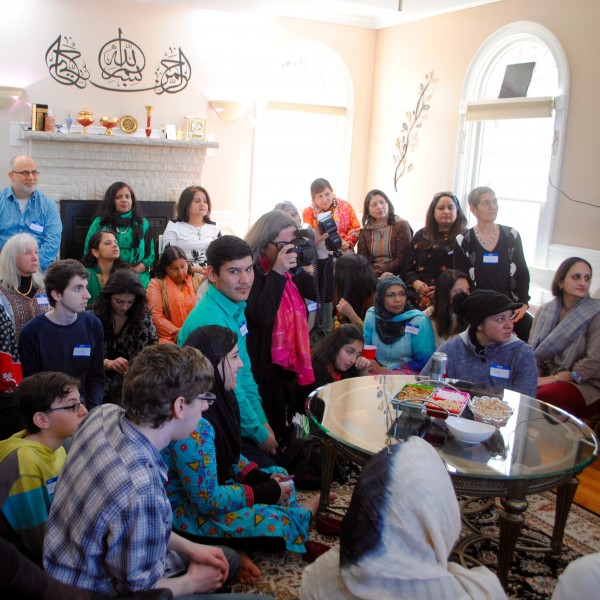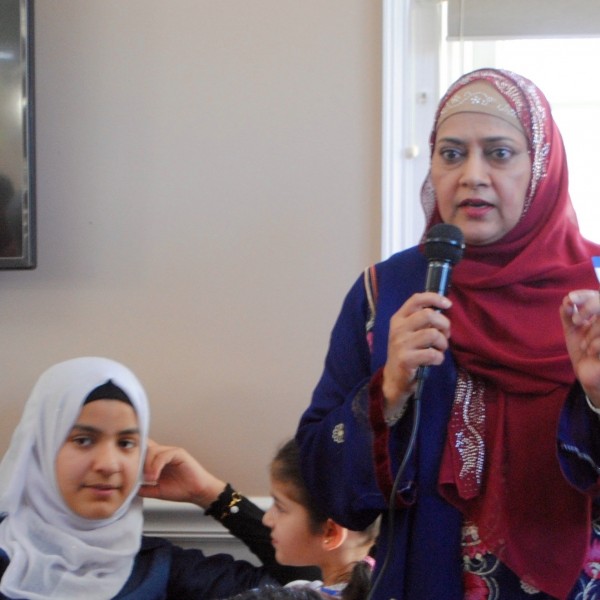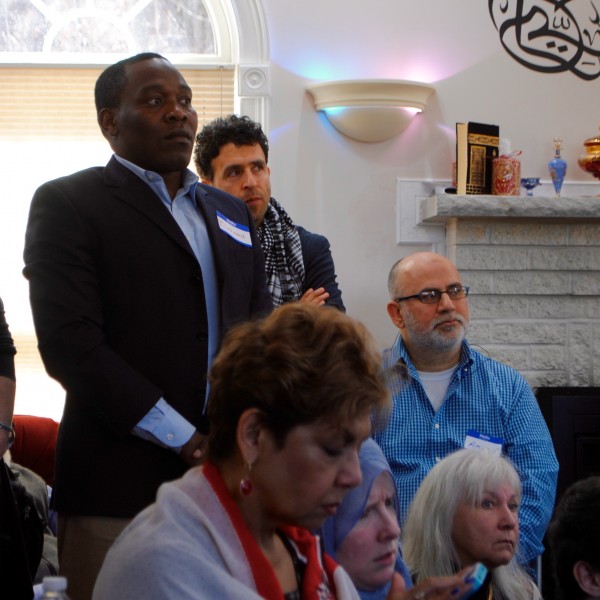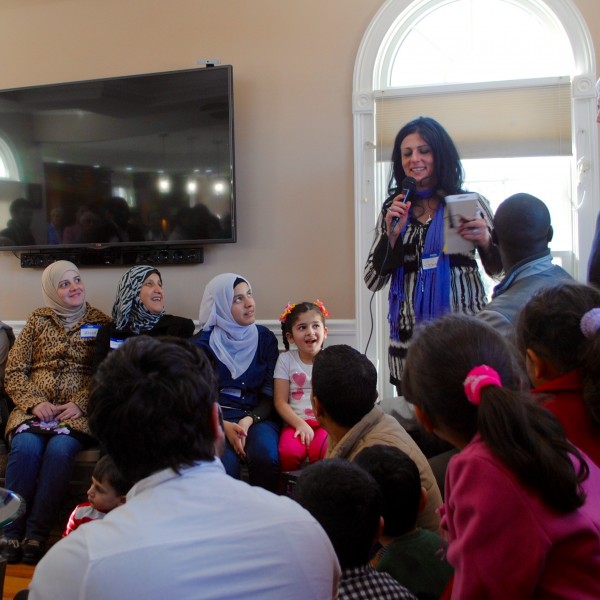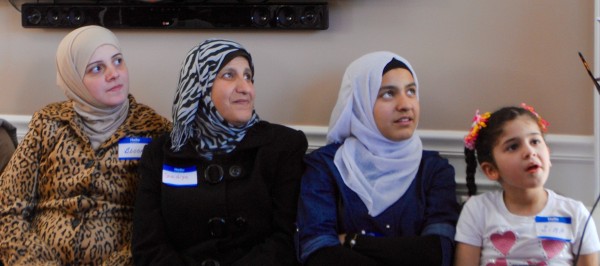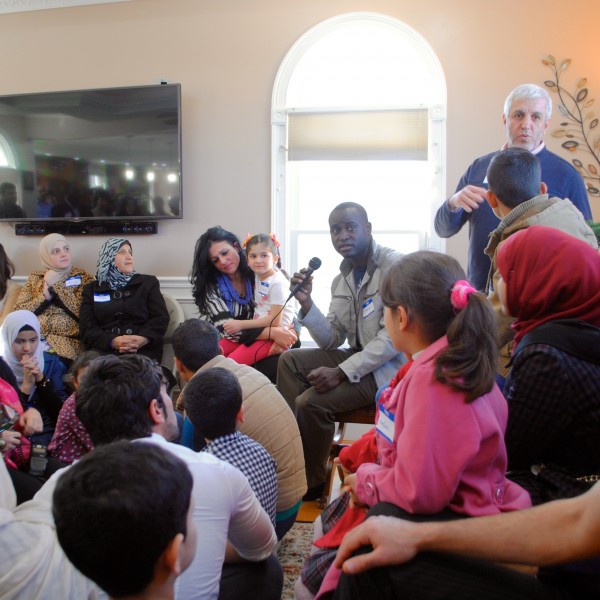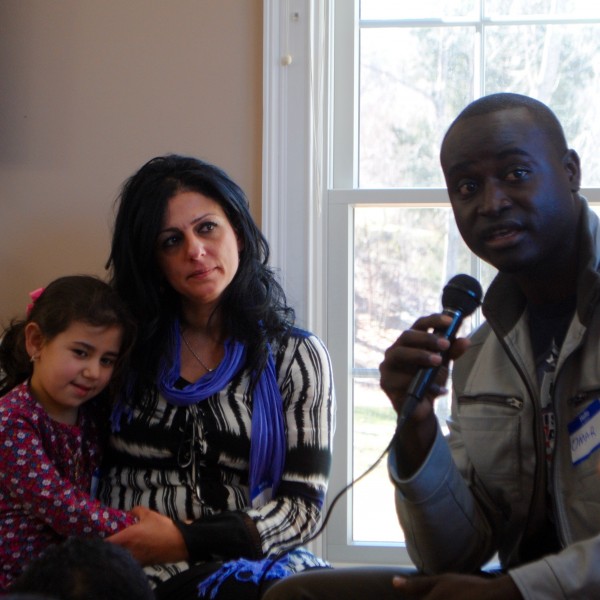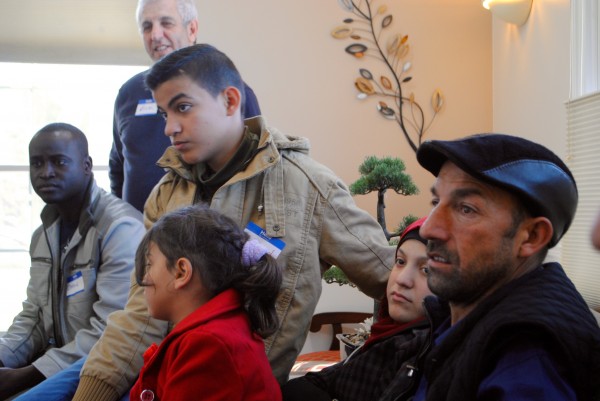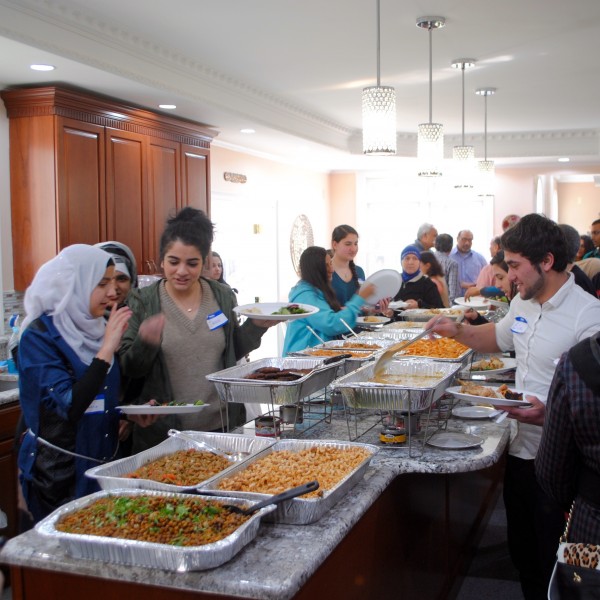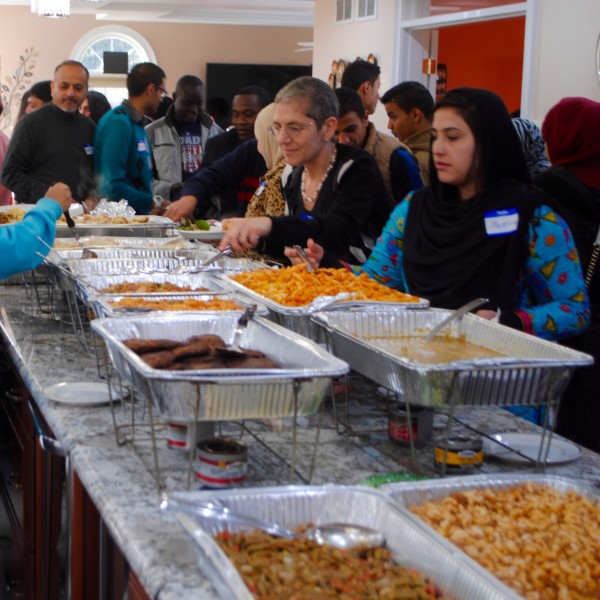 Welcoming party held for Syrian and Afghan refugees

,