Trevor Noah's premiere on THE DAILY SHOW, taking the place of Jon Stewart, was a nice opening. His discussion of the papal visit to America was funny, his take on Speaker of the House John Boehner's resignation went over well, and his coverage of the discovery of water on Mars, which included the introduction of a new correspondent, Roy Wood, Jr., made me laugh out loud.
However, there remains a certain gap in the show that keeps me from rolling on the floor. Part of it may have to do with the absence of Tim Carvell, the Mad magazine writer who worked on the show from 2004 to 2014 before following John Oliver over to HBO. The Daily Show has had some brilliant moments in the past few years, including its takes on race, gender, and sexuality issues, but it does not have the same zing it did in 2004, when the Bush administration was providing plenty of material. It is also not out of line to notice that the show has been muted in comparison when dealing directly with the Obama administration, a criticism that also can be leveled at the late, great Colbert Report.
But I feel that only scrapes the surface. Noah says he will bring to the show a more internationalized focus, perhaps taking more material from the Global Edition of the show that has been in production since 2002 and broadcast on CNN International. Can we expect future episodes where correspondents cover political conventions of not just the Republicans and Democrats but also the British Tories or the Irish Sinn Fein? Will there be dispatches from the headquarters of Christian fundamentalists in Switzerland?
The fact is that those potentialities fail to address just how bizarre America is. On September 27, The New Yorker magazine carried a story worth remembering, WHY ARE REPUBLICANS THE ONLY CLIMATE-SCIENCE-DENYING PARTY IN THE WORLD? With the help of a survey of the worldwide right-wing parties by the University of Bergen's Sondre Båtstrand, the periodical points out that every other conservative (read: Tories) to right wing party (read: European neo-Nazis like Greece's Golden Dawn) on earth has climate change action as part of their campaign platform. The idea that Adolf Hitler fanboys have better policies than Gina Raimondo and Sheldon Whitehouse is simply disturbing. Now, there is a lot to say for these parties in terms of the implications of their policy statements, some of them demonize refugee immigrants from the Middle East and blame them directly for climate change because they were involved in the production of fossil fuels. But the point is clear, Båtstrand says that the GOP is "not representative of conservative parties as a party family" and our culture has become simply insane.
Does Trevor Noah have the intention or hope to take on this paradigm and try to shift it? Can he?
I do not believe so. Jon Stewart said in interviews leading up to his departure that he was exhausted by the specter of going through another election season. He was on the air for just over sixteen years, having replaced the terminally unfunny (and reportedly piggishly sexist) Craig Kilborn. After four presidential elections, several published books, and the Rally to Restore Sanity and/or Fear, co-hosted with Stephen Colbert, American politics are essentially the same as when Stewart's first episode lampooning the Lewinski scandal aired. Indeed, we are in the midst of yet another Clinton scandal and about to crown Hillary in a farcical primary that would be called bad government, if not outright treasonous, by any other population on earth!
When we look at the last year of Stewart's work, we see material terminally lacking in real value. For instance, he barely had the nerve to take on the murderous behavior of the IDF in Gaza during 2014's Operation Protective Edge. The farthest he could bother going was spoofing Israel's policy of dropping a mortar on the roofs of houses they intendeded to bomb in the next few minutes. Meanwhile, the equally-Jewish Max Blumenthal is able to write this in his recent book THE 51 DAY WAR: RUIN AND RESISTANCE IN GAZA:
The Gaza Strip is a ghetto of children. Of its 1.8 million residents, a majority are under the age of 18. Most have never left the 360 square kilometers where they were born, raised and confined. There is no discernible future for them beyond the Israeli military occupation that has endured nearly 50 years and a siege that was officially proclaimed in 2007. The formative years of these young people have been marked by three major military assaults. These are their rites of passage. The Palestinians of Gaza have no reason or experience to believe that a fourth war will not arrive soon.
There are certain places where Mr. Blumenthal and I have differences about advocacy of Palestinian rights, but if the son of Sidney Blumenthal, who wrote for the Boston Phoenix and became an aid in the Clinton White House, can be this honest, why can we not see that same treatment from Jon Stewart?
Perhaps the answer is to be gleaned from the ownership. Comedy Central is owned by Doug Herzog's Viacom, who has a history of donating to both the Obama Victory Fund 2012 and McConnell Senate Committee '14, helping to keep Kentucky's favorite Foghorn Leghorn impersonator in the Congress.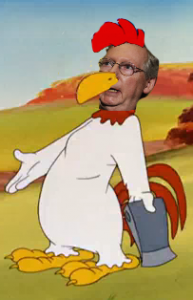 This kind of ownership, despite being palpable to liberals with support of abortion and gay rights, has no interest in the essential element of any critique of society, discussion of class. Of course, Marxism itself is not fully capable of such a critique of our neoliberal capitalist system, post-structural and post-colonial studies have shown us the gaps regarding the intersectionality of identity, as in the case of racism, gender bias, or homophobia. One cannot look to the Labor Theory of Value and hold DAS KAPITAL with the same level of surety that defines the religious fanatic. But in our cultural deficit in this area is so pronounced that just the cover of one of Gramsci's Prison Notebooks would seem like an oasis in our desert of the real, where our celebration of Labor Day is one of mourning a return to the grind of work and our holiday praising the democratic socialist Martin Luther King, Jr., a holiday signed into law by Ronald Reagan, dares not even mention the words 'Vietnam War', let alone King's evolution towards a united front with labor union against capital in his final year.
We need comedy that skewers our pathetic news media. We need comedians who are willing to speak truth to power about the abuses of the mighty. But it remains to be seen if Trevor Noah or any other televised personality dependent on ad revenues or cable subscription profits will have the bravery to tell the truth, that America is not the greatest country in the sum total of human existence, that our so-called progressive President is in fact a deeply conservative politician, and that our hyper-bloviating notions of patriotism are seen as buffoonish, reactionary, and ecologically dangerous by people in Europe who enjoy reading MEIN KAMPF.
Until then, the joke is really on us.