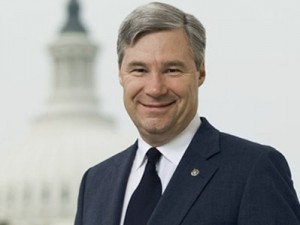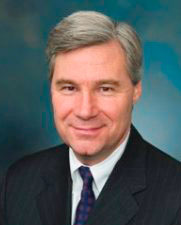 As Rhode Islanders continue to struggle in this tough economy, U.S. Senator Sheldon Whitehouse will host a community dinner in Narragansett this Sunday, to listen to local residents' concerns and take questions.  Sheldon will discuss his fight to support Rhode Island small businesses, preserve Social Security and Medicare benefits, and implement the "Buffett Rule" to make sure the wealthiest Americans pay their fair share in taxes.
Sheldon Whitehouse Hosts a Community Dinner in Narragansett
Sunday, February 12, 2012, 5:00 p.m. to 7:00 p.m.
Narragansett High School, 245 South Pier Road, Narragansett
Since taking office in January 2007, Sheldon has regularly held community dinners.  These dinners, which are free and open to Rhode Islanders, provide the opportunity to talk directly with Sheldon about the issues that matter most to them and their families.
Anyone interested in attending can RSVP online at http://whitehouse.senate.gov/services/dinners/, or by calling 401-453-5294.  RSVP's are encouraged but not required, and the event is first come, first served.