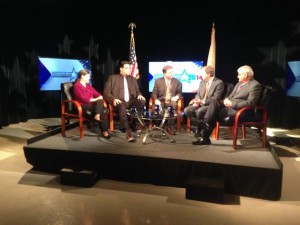 There are no fewer than four candidates from four political parties running fot lt. governor: Democrat Dan McKee, Republican Catherine Taylor, Moderate William Gilbert and unaffiliated Libertarian Tony Jones. There is no liberal in this race.
On NBC 10 News Conference with Bill Rappleye, the four debated, among other things, whether charter schools or vouchers are a better way to fix education. Two of the candidates want to eliminate the office altogether. And none mentioned anything that would make the progressive left pleased.
News, Weather and Classifieds for Southern New EnglandNews, Weather and Classifieds for Southern New England
McKee is the best known, but it's mayoral academies he's known for. Mayoral academies are a kind of charter school created by local executive branches (mayors or town administrators). This could win him some conservative support, but it also will cost him a good deal of votes from the liberal left. Taylor, on the other hand, worked in Linc Chafee's administration. This may endear her to some progressives, but probably not to her party base.
My read: there's no good option for liberals in this race and Taylor has the clearest path to victory. And if Taylor wins and Democrat Gina Raimondo becomes the next governor, it would be pretty great if Rhode Island has two females from different political parties in the state's two highest offices.
Justin Katz and I discuss here: