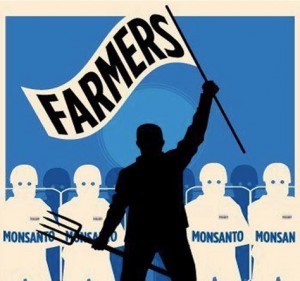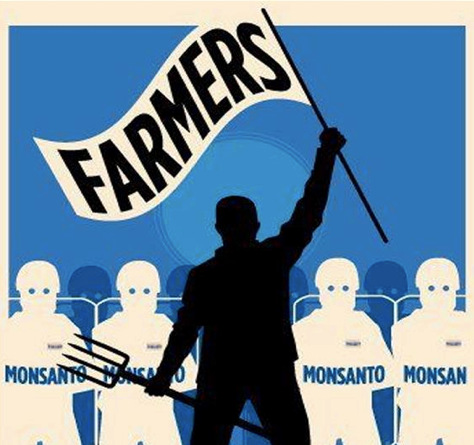 While many of us were talking about same-sex marriage and feeling optimistic this week, President Barack Obama signed a spending bill into law on Tuesday, (HR 933), that has been rightly called the "Monsanto Protection Act."  
The Monsanto Protection Act 
bars federal courts from being allowed to halt the sale or planting of genetically modified (or genetically engineered) seeds, no matter what health issues prove to be a result of GMO's in the future.
The Farmer Assurance Provision, Section 735 of the bill, 
includes language that has many people justifiably outraged.  A Republican of Missouri, Sen. Roy Blunt, worked with Monsanto on this provision, ignoring the thousands of citizens who made their anger and opposition heard.  Obama, too, should be held responsible for ignoring the protestors outside the White House- the organic farmers, consumer advocates, and  everyday heroes who have been tirelessly fighting for our freedoms.  The precedent this has set is scary, and we must continue to pay close attention.
In America, there are a variety of ways to compose a 24 hour day and night, and there are many different ways to build a beautiful, fulfilling life. Though we are partly the products of our environment, we also have some control over our personal choices, priorities, and ecosystems.
We can choose to spend $3.00 on a chicken salad wrap at Whole Foods instead of supporting McDonald's.  We can choose, as free-thinking individuals, to pick up a book instead of numbing our minds/bodies/souls with television and video games.  Despite living in a society that assaults our senses and experiences with pollution, corruption, and worse, we nonetheless maintain a certain degree of freedom to live well. However, our freedom was threatened in an rather shocking manner this week.