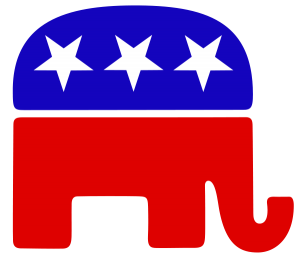 Whenever I want to take a break from reality, I go and read a column by RI "Young" Republican Chairman Travis Rowley.
Now, if you've managed to avoid the writings of this Brown graduate, I applaud you. But to give you the idea of his writing, it's just the right balance of out-of-touch, denigrating, arrogant, and elitist opinion that Brown has a reputation for producing (yes, Brown produces it on the left as well as on the right; their centrists are the same as well).
In Mr. Rowley's mind, Democrats are socialists. No. Wait. They're Republicans. Obama's election? A "far-left takeover of Washington".
It's not hard to see why Republicans have been marginalized in this state, only electable in traditional strongholds and where Democrats are failing. With Rowley attempting to channel Glenn Beck, their now-former leader in the House being twice arrested for drug use, their former party chairman lying to them about the state of the party's coffers, and their candidates for national office flubbing interviews, it's no wonder few Rhode Islanders trust the Republicans to handle the state's affairs any better than Democrats have. What are they offering?
Indeed, what are they offering that Democrats can't also provide? There are Democrats who are just as conservative as any Republican. Social conservatives in Rhode Island are quite happy to vote Democrat; especially given the state's Catholic nature. Rhode Island's Democratic Party, largely thanks to its willing embrace of immigrant and Catholic communities during the 19th Century, managed to combine social conservatism and economic interventionism and marry it to pro-interventionist social liberals. When it wants to, the Party embraces free-market principles as well, such as implementing the flat tax.
Republicans paint themselves further into a corner when they lob attacks at the cities. However mismanaged they may be, referring to the metro area where the largest swathes of Rhode Islanders live and work as a "black hole" isn't a way to make oneself beloved to the voting public. Republicans increasingly portray themselves as the party of country elites (as they long have been). Outflanked by Democrats from the left and right, Republicans have further removed themselves right, a strategy tailor-made to increase their already dangerously poor irrelevance.
Another problem is that they've begun mistaking Democrats losing for Republicans winning. John Robataille came in a close second in 2010 when Frank Caprio managed to piss off not only the progressive wing of his own party, but also loyal Democratic partisans with his now infamous "Obama can take his endorsement and shove it." If there's one thing Rhode Islanders hate, it's bad national publicity about our state, and we punish those who bring it on us; alternatively, bring us good publicity, and we reward you. Brendan Doherty, who has revealed himself as a currently-inept candidate, is up in the polls only because U.S. Congressman David Cicilline is so poorly regarded in Congressional District 1.
I think largely this type of thinking is because Republicans in Rhode Island look at the national party and say "we must follow their lead." But Rhode Island despises the national Republican Party. If Lincoln Chafee had not had an "R" next to his name like a scarlet letter, he would still be a senator in Washington, D.C. today. Tea Party politics may have energized the Republican base in 2010, while the Democratic base was depressed by two-year shellacking during the healthcare debate that failed to win anything beyond a Heritage Foundation-inspired healthcare system, previously supported by Republicans. This was a one-time opportunity for the Republicans. They picked up four seats in Rhode Island's House and four in the Senate while losing the Governor's office. The strategy simply doesn't work.
It would be mean of me to lay out the problems without suggesting up solutions, and I aim to do as much. Simply put, the best way to win is to outflank the Democrats. Ironically, two of the Republican-elected officials pointed out the way to do this, albeit inadvertently. Sen. Bethany Moura (R-Cumberland) and Rep. Dan Gordon (Libertarian-Portsmouth)* blasted Attorney General Peter Kilmartin for joining the robo-signing settlement (although Mr. Gordon made a mistake which undermined the central point). Did anyone take the lawmakers seriously? No. But plenty of progressives have been criticizing this settlement since its inception. Maybe this part of a new Republican strategy to penalize the banks and win populist support. Pat Robertson seems to be getting liberal with age, suggesting bankers should've been arrested. In which case, that would be an outflanking of the Democratic Party.
Republicans have abandoned their pedigree in favor of a conservatism that's radically new. Let's not forget, the Republican Party freed the slaves, joined in fusion with the Populist Party in some states, gave birth to a the Progressive Movement and even some socialist ones. Republicans busted trusts and warned us of the dangers of the military-industrial complex. Their northern wing joined northern Democrats in passing the Civil Rights Act. Even Mr. Conservative himself, Barry Goldwater, has an award named after him for his pro-choice policies.
Republicans in Rhode Island should be drawing on these legacies. Instead of insulting the electorate as "anti-American" whenever it votes against them (saying it doesn't make it true), Republicans need to embrace an all-Rhode Island strategy. This does not mean throwing aside their libertarian and conservative wings, but rather running candidates to the left of Democrats in districts where that's feasible. This means, yes, running candidates who will oppose their dogma on immigration policy. Those who will oppose them on tax policy.
This means running on a platform of pro-people values. Radical Randian Objectivism only inspires the greedy. The argument should be that the Republican Party can allow people to transcend their current circumstances. But if the argument is that the poor are leeches and the rich are fleeing the state, well, it's clear why that argument dooms Republicans to irrelevance. Rowley-style bile isn't what people respond to. We respond to values we want to associate ourselves with. Republicans can't win running as the anti-Democrats. They have to stand for values Rhode Islanders want to associate with.
______________________
*Dan Gordon's political affiliation varies from source to source.