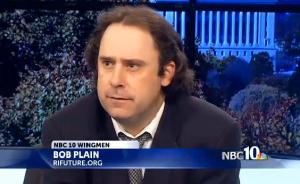 Capitalism is great. Except when it's not.
Even my new-found frenemy Justin Katz seems to agree. "There is a role for government in ensuring that people do not slip through the cracks to that level where they are dying in the streets," the Koch bros soldier told Bill Rappleye on this week's edition of NBC10 Wingmen about the minimum wage.
When the minimum wage, about $16,000 a year in Rhode Island, falls below the actual cost of survival, at least $20,000, the public sector makes up the difference. This is how the fast food/big box industry works, or doesn't, depending on your perspective. Multinational corporations that own fast food chain restaurants make huge profits that are largely subsidized by taxpayers.
Wingmen: Is RI subsidizing corporate fast food profits?

,