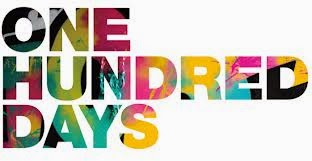 Now that Mayor Lisa Baldelli- Hunt has given her 100-day update on the city's finances, I thought I'd write a post on it. While I don't think that even 100 days are enough to actually get a handle on the minutiae of running the city of Woonsocket, I give her credit and this goes in the "Campaign Promises Kept" column.
The financial picture painted at the meeting was not a pretty one. According to the mayor, the city still carries over $220 million in bonded debt, and another $54 million in unfunded pension liabilities. For a city that is suffering from a mass exodus of businesses and homeowners, fueled by the second highest property tax rates in the state, this is a kick in the collective teeth. How on Earth are we going to begin to pay down those debts and liabilities when the tax base is shrinking so rapidly?
My thoughts while listening to the mayor were not, "Goodness! What a groundbreaking approach to city government" or, "I'm surprised that nobody thought of that sooner." That said, Woonsocket has ingrained and systemic problems that no one in their right mind could think we're going to see a turnaround in one fell swoop.
Several things jumped out at me during the presentation.
First, she is looking at "small-ball" options. This was indicated in the renegotiations of landline and cellular contracts for city offices and cellular phone service. Sure, it's not a lot of money saved, but given the state of the city, every dollar counts. A few thousand here and there could add up to big savings for the city in the long haul. Forgive the baseball analogy, but games aren't won by homeruns. They are won by base hits. Renegotiating these contracts put a man on base. Another hit will put him in scoring position.
Secondly, the mayor spent a good amount of time clarifying her position on the re-implementation of Full Day Kindergarten (FDK) in Woonsocket.
We need to see education spending as an investment, not an expense, because that's what it is. A study conducted at the University of Connecticut showed that, for every standard deviation in standardized testing scores, property values increase and decrease accordingly. My vote is for increased property values!
To me, this is not an issue of, "Can we afford it," but rather, "Can we afford not to?" Woonsocket is only one of thirteen communities in Rhode Island that does not have FDK, and the General Assembly is moving quickly on a bill that would fully fund the program beginning in the 2015 school year. Wouldn't it be nice if Woonsocket was actually AHEAD OF THE CURVE on an issue, rather than begrudgingly dragging our feet (AND KNUCKLES!) on an issue?
Lastly, the lack of communication and attention to detail in the last administrations became apparent to me when the mayor showed in one powerpoint slide that the city department administrative priorities in the last 100 days have been:
– Department heads became more familiar with their budgets and operations
–Department heads created and established priorities in terms of functions and the provision of municipal services
–Built a budget planning document and developed related tracking systems
–Department heads defined the department's mission statement in terms of legal requirements and other objectives
My astonished reaction to these statements was, "We don't do that already?"
This is a great example of how the previous administrations have failed this city. It seems that even the simplest aspects of organization and inter-office communication have gone un-tended for the last twenty years. It is the inevitable result of the, "Cut staff to save money," approach seemingly favored by Mayors Fontaine and Menard.
On a side note, I have been looking into two funding programs for upgrades to energy efficiency and introducing renewable energy projects to the city.
One is the state's Residential Property Assessed Clean Energy (PACE) program, which would supply a $1 million dollar fund to the city to help homeowners improve the energy efficiency of their homes and install solar panels where applicable. Rules and regs should be finalized by July 2014.
The other is a regional program, funded by the multi-state Regional Greenhouse Gas Initiative (RGGI) that would allow our K-12 schools enact energy efficiency upgrades and renewable energy projects at no cost, provided that the projects meet certain standards, including an educational component in the city's schools.
Here's to a better Woonsocket, Rhode Island, and USA.
To see our mayor's Powerpoint presentation, click here.