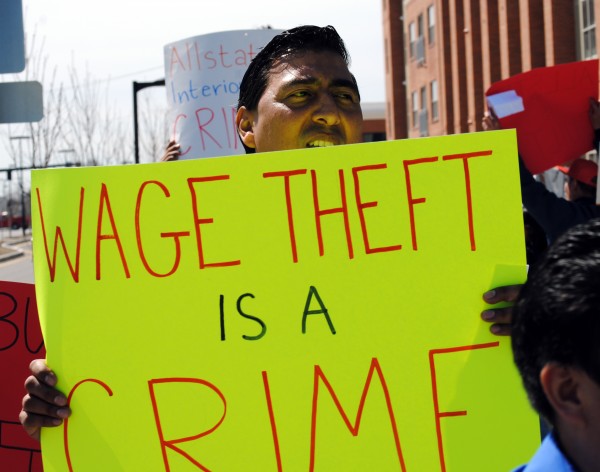 About 35 workers and their supporters descended on a Hanover Development worksite at University Station in Westwood, MA on Monday to demand that subcontractor $14,800 in unpaid wages from Allstate Interiors.  Ten workers, Cristian Lopez, Jorge Jaramillo, Oscar Calmo, Carlos Colon, Lucio Tejada, Hugo Quijada, Walter Vivas, Caleb Romero, Ventura Tucama and Gianni Batres were subcontracted by Allstate Interiors in 2014 to do drywall installation at Stone Place in Melrose, MA. According to the workers, they were not paid for their last two weeks of work.
Since Allstate Interiors has declined to settle, the workers brought their complaint to Hanover Development, a company presently subcontracting Allstate Interiors. The process of sub and sub-sub contracting workers on real estate development worksites makes it too easy for companies to evade the responsibility for properly paying worker wages says Fuerza Laboral organizer Phoebe Gardner.
"We weren't stealing from anyone," agrees Carlos Colon, one of the affected workers, "they are stealing from us."
Until laws are enacted to catch up with the new worker reality of independent and sub-subcontractors, it is up to workers to hold project development companies responsible for properly paying subcontracted employees. Demonstrations and actions help convince companies like Hanover Development that for the sake of its reputation, the company should only be working with subcontractors that do not engage in wage theft.
The demonstrating workers were assisted in their efforts by Fuerza Laboral, "a community organization of workers who take action to stop workplace abuse" in cooperation with worker collaboratives from Massachusetts, including the Immigrant Worker Center Collaborative, Metrowest Worker Center, MassCOSH and the Lynn Worker Center for Economic Justice.
According to the Economic Policy Institute wage theft in the United States is an "epidemic" that costs workers more than $50 billion a year.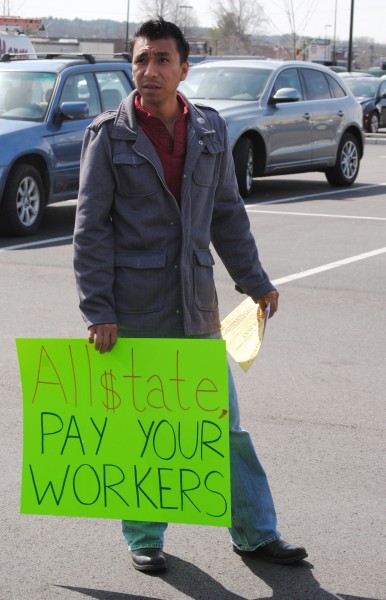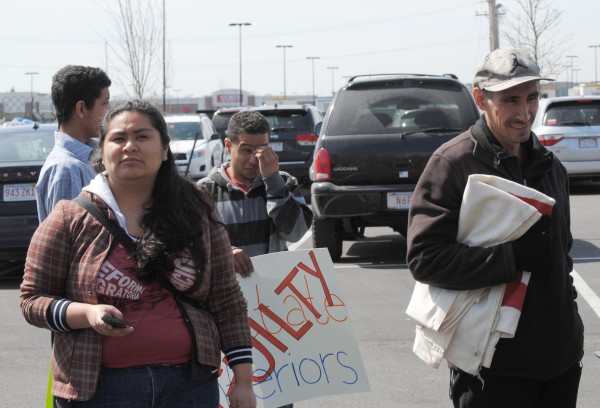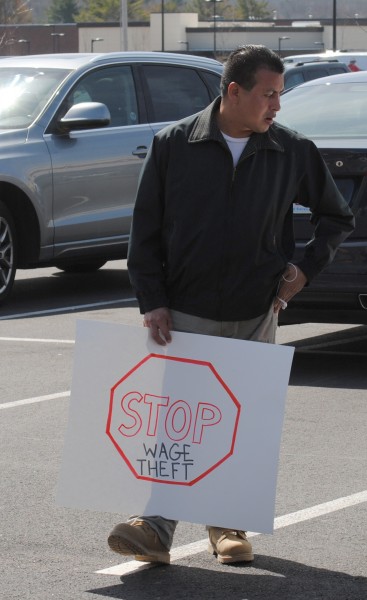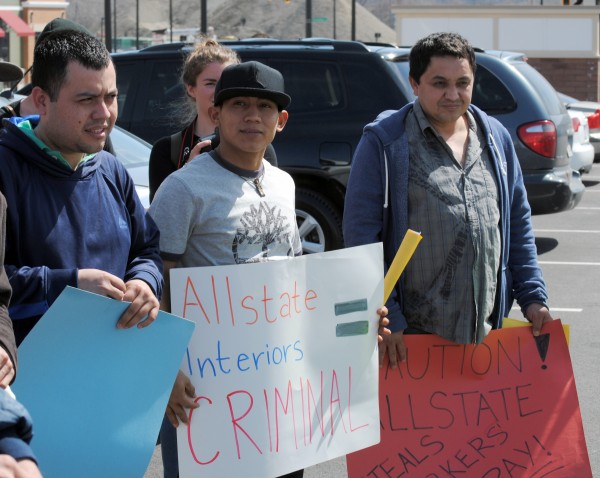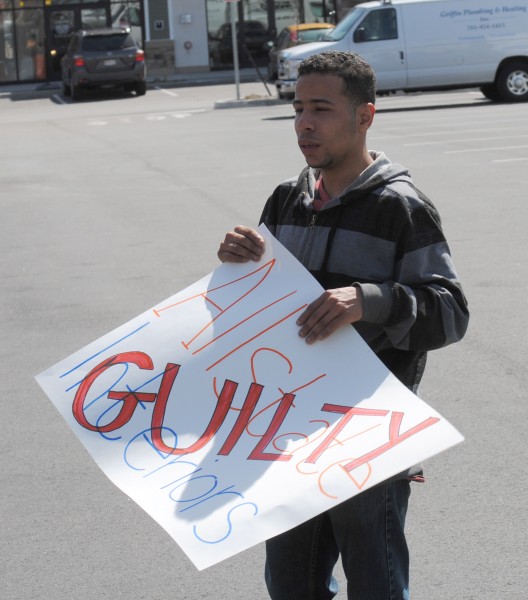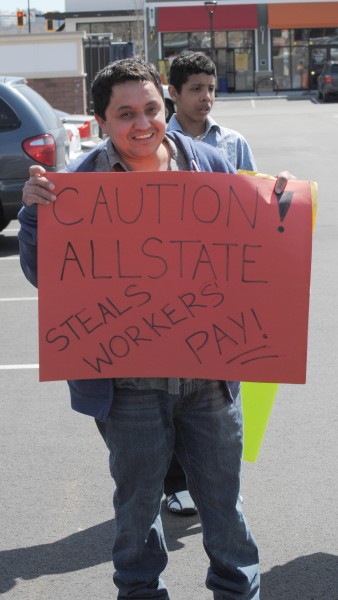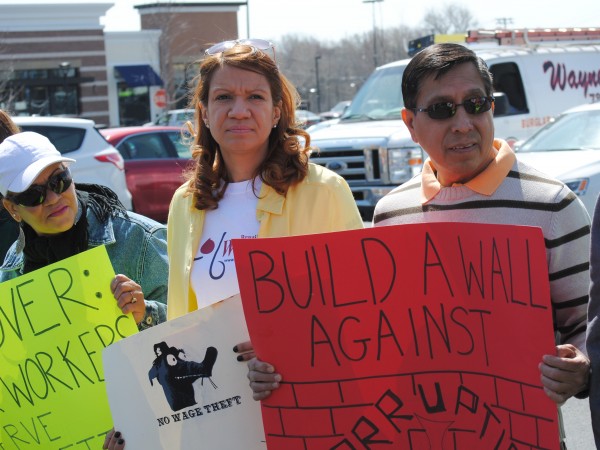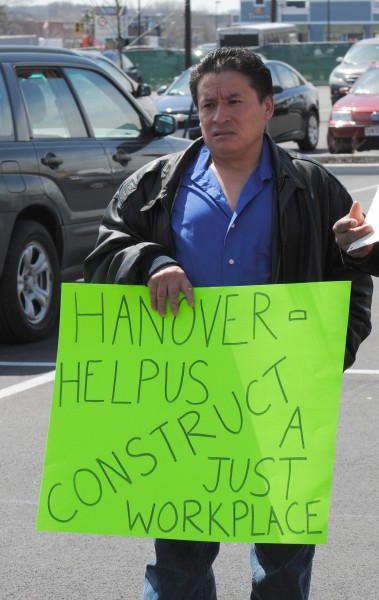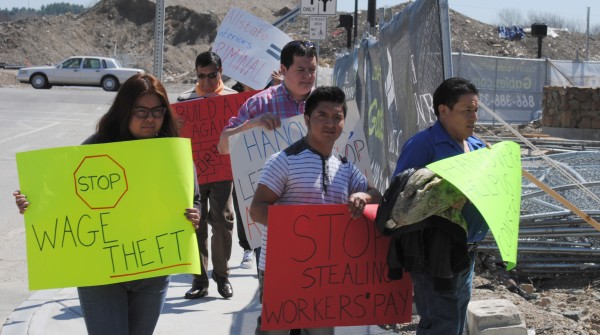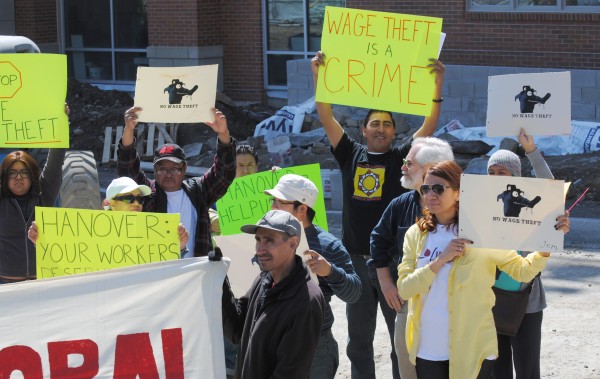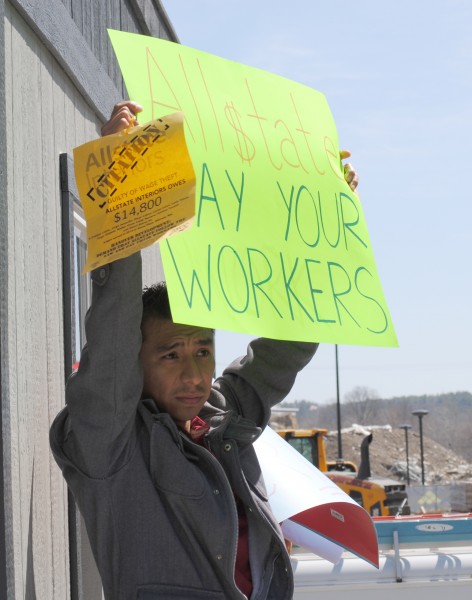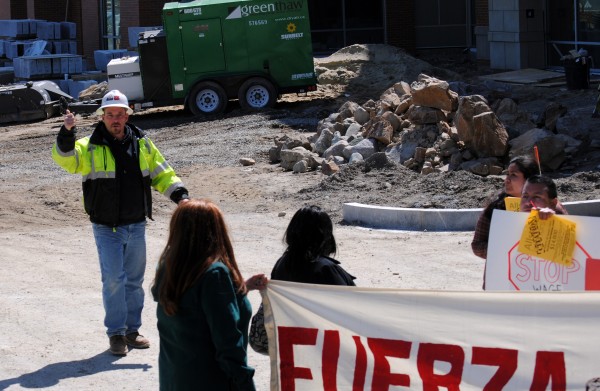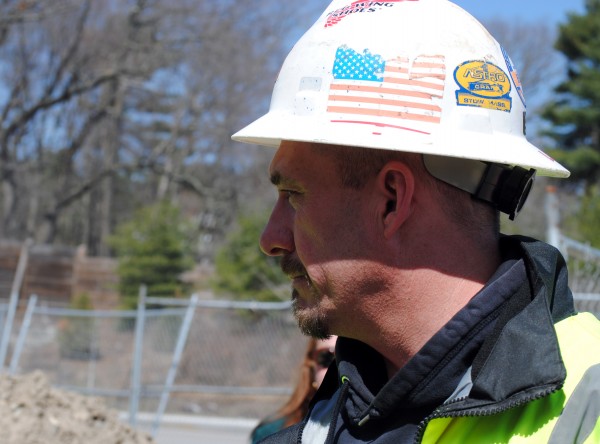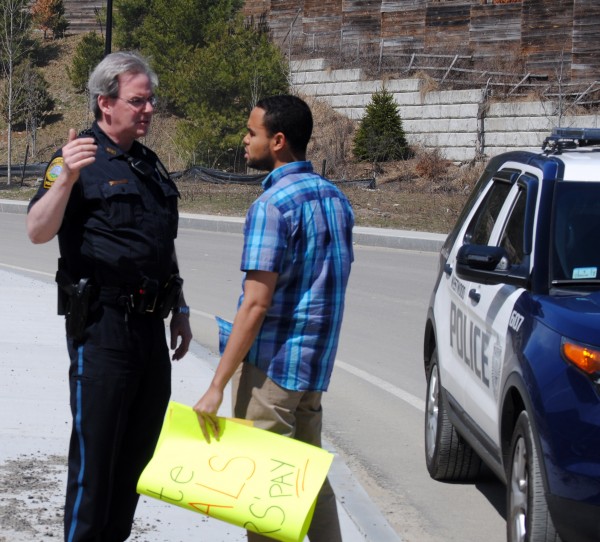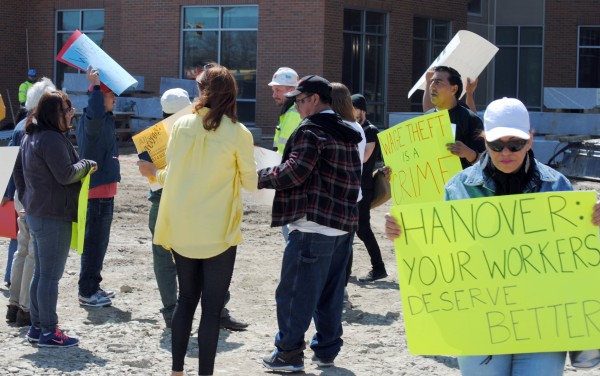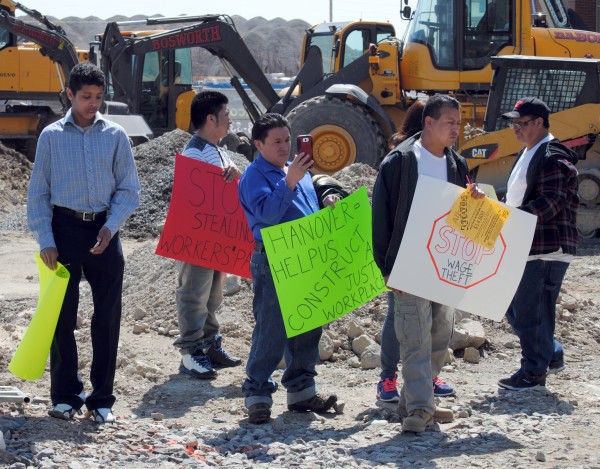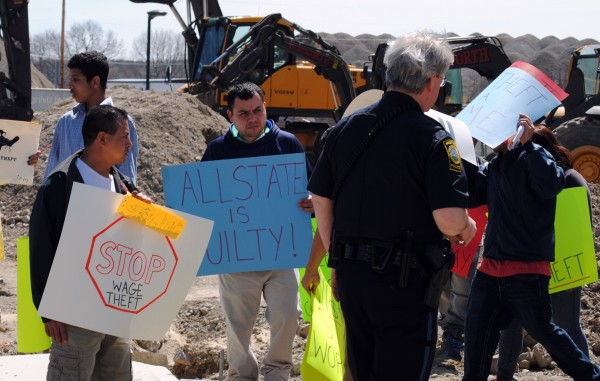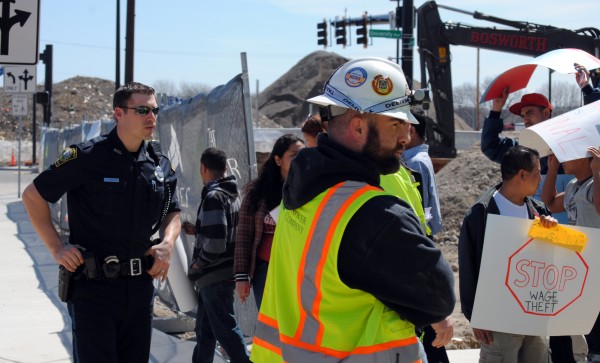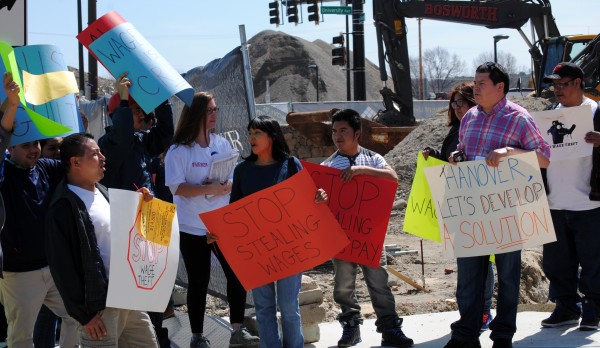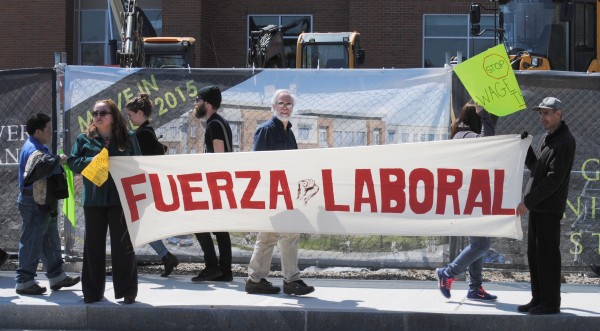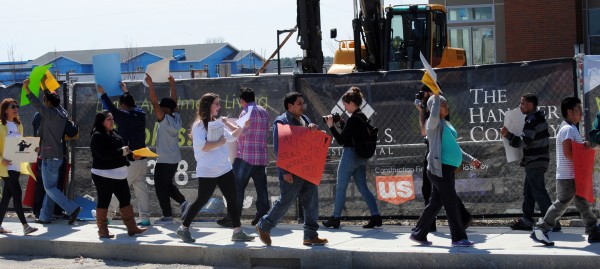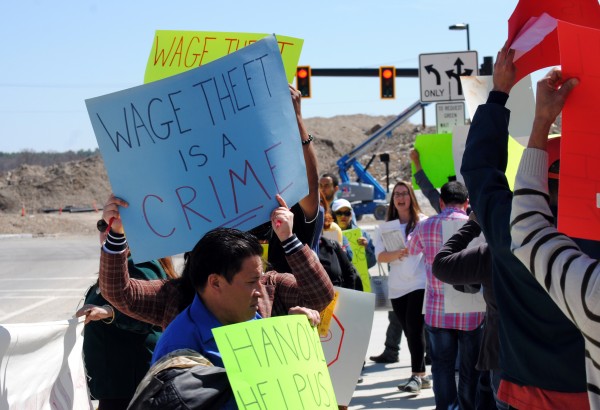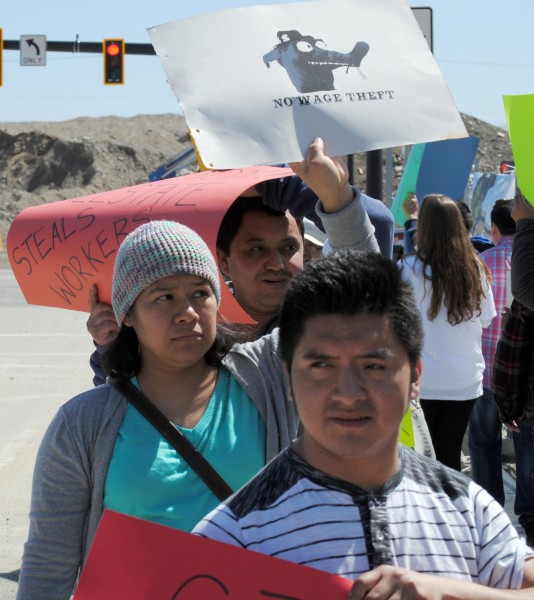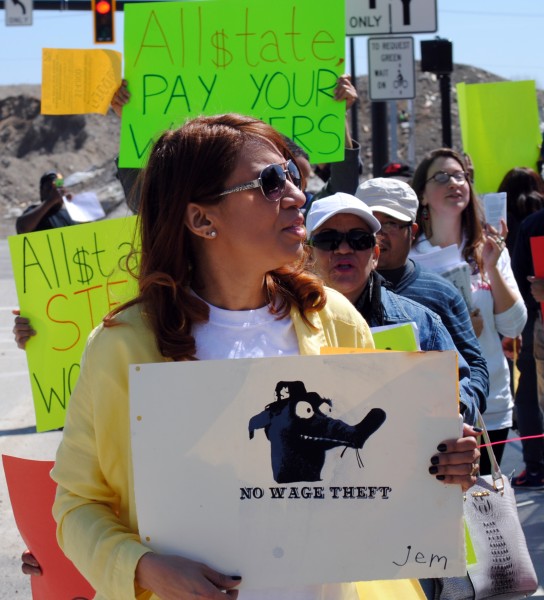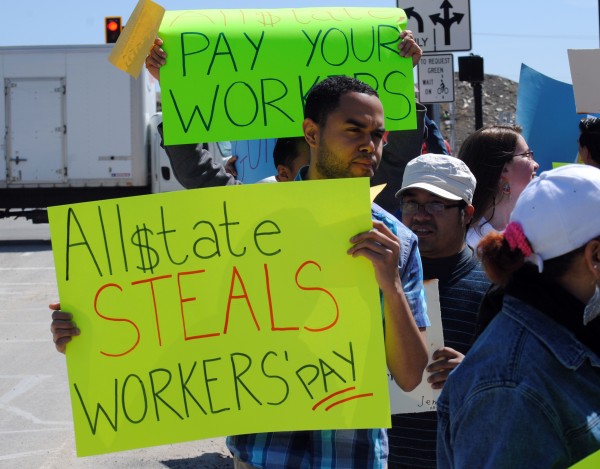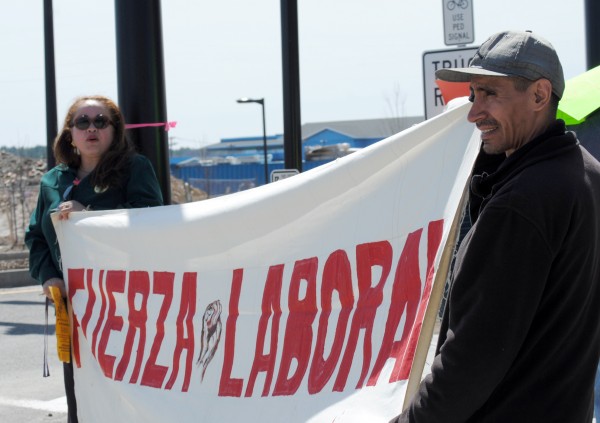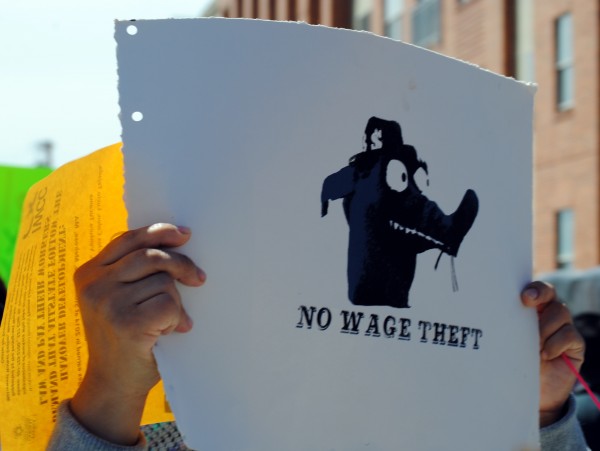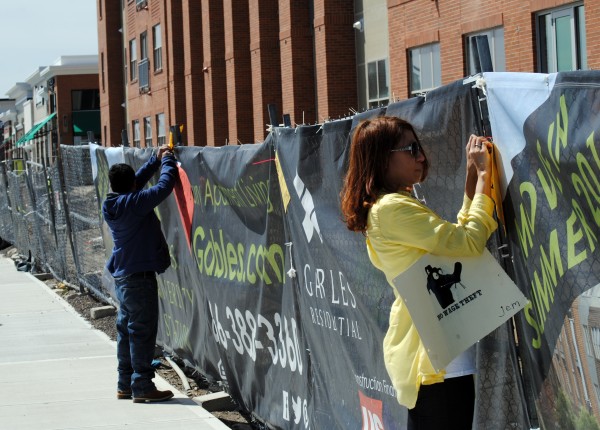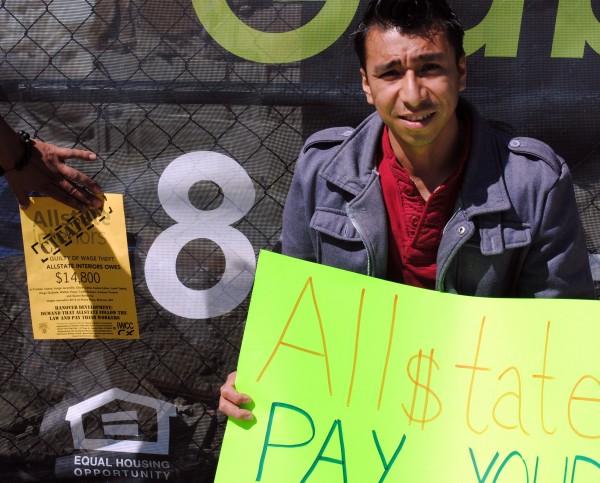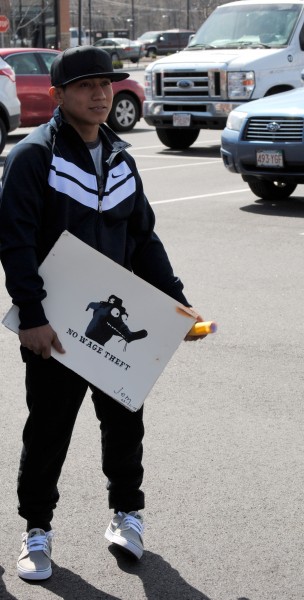 Workers demand $14,800 in unpaid wages from Allstate Interiors

,