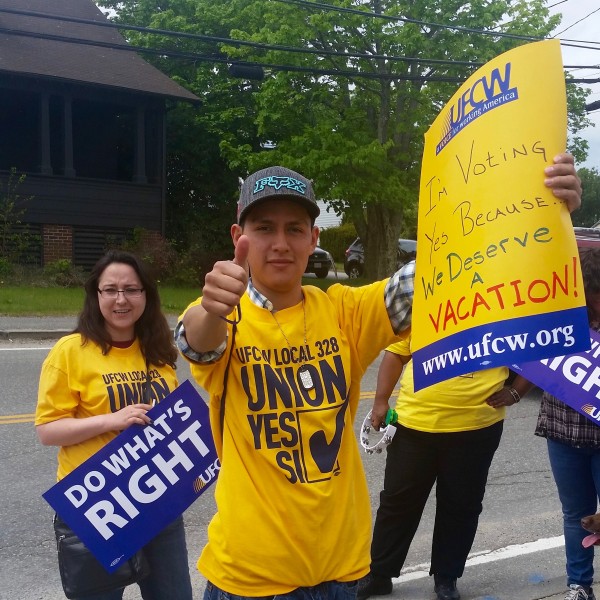 I had never heard of Eastland Food Products Inc before hearing about the efforts of workers there to unionize. The company cleans, cuts and packages fruits and vegetables for supermarkets up and down the coast. Think of the half a butternut squash you might see at your supermarket, wrapped in plastic on a styrofoam tray. That's likely come from Eastland Foods, 69 Fletcher Ave, in Cranston.
There are employees at Eastland who have worked there for twenty years, and they're still making minimum wage. Workers claim to have never been paid time and a half to work on Sundays. There are allegations of sexual harassment, wage theft, and 60 to 80 hour work weeks. No one working there has ever had a vacation or paid sick days.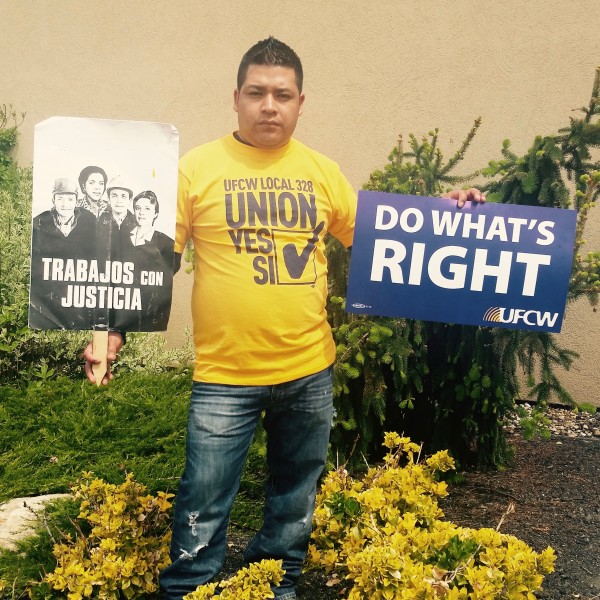 It's the kind of situation we don't imagine happening in Rhode Island. It's the kind of company we picture operating in a right-to work state down south, where workers are not treated fairly or humanely.
But it's happening right here in Rhode Island.
An overwhelming majority of workers have already signed authorization cards expressing their desire to form their union and now have an upcoming union election with UFCW Local 328. In response, the owners of Eastland began mandating that employees attend anti-union workshops ahead of a unionization vote this coming Thursday. The owners seem to like the status quo, and don't want a union to mess with their ability to treat their workers as disposable commodities.
As a consequence, workers today picketed outside Eastland, supported by UFCW 328 and representatives from Prov CLC, IBEW 2323, IBEW 99, Prov Newspaper Guild, Teamsters 251, IATSE 481, RI ALC-CIO, RI Painters Union DC 11, and the American Friends Service Committee.
The owner of Eastland drove by in his white Cadillac Escalade as the picketers organized across the street. He and his office workers and family used their cellphones to take video and pictures of the brave employees who dared to call on their boss for fair treatment. When the protesters crossed the street and walked to the door of the offices to deliver a letter outlining their grievances, the owner locked the door and called the police.
The worker committee of Eastland Foods read the undelivered letter on behalf of the workers stating, "After many years of working very hard for this company, we have been neglected and we have been treated with very little respect. We know that for the work that we do, we deserve better. We feel that it is unfair that we only earn minimum wage and we have no vacations, paid sick days, or paid holidays." They continued, "In less than a week, we will cast our votes in favor of forming our union and we look forward to finally addressing the major problems that we have struggled with here for so many years." They ended the letter by respectfully demanding that management "put an end to the intimidation and scare tactics" and to accept their decision to form their union.
The owner kept the door locked even when State Representative David Bennett knocked and asked to speak with him.
The police arrived and after consulting with the owner, asked the protesters to move to the sidewalk. In all the protest lasted about half an hour.
When I called Eastland to ask about the workers and the protest they hung up on me. According to this website, Eastland was established in 1986 as a "fruit and vegetable broker." It has estimated revenues of between $100 and $500 million dollars and employs about 75 people.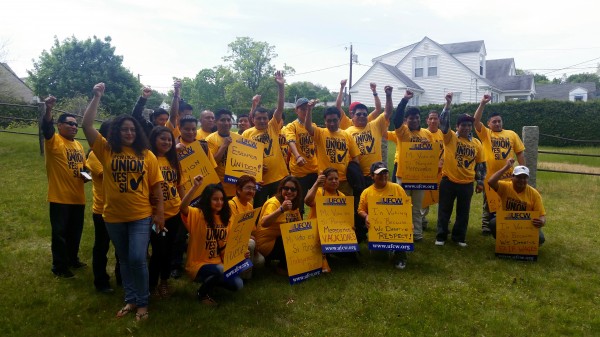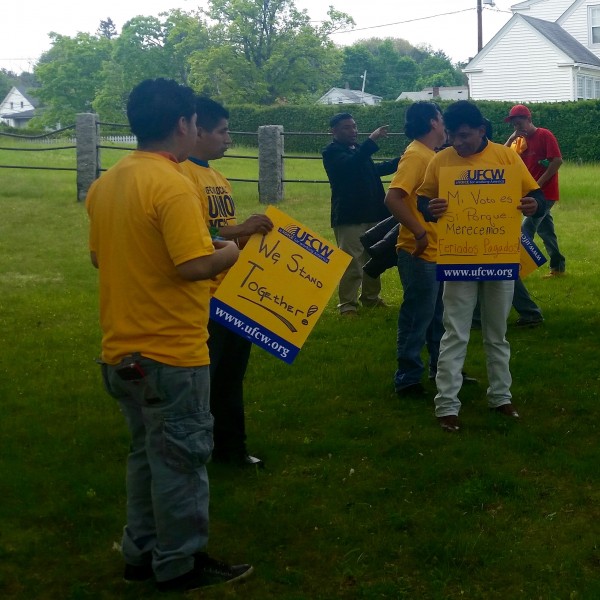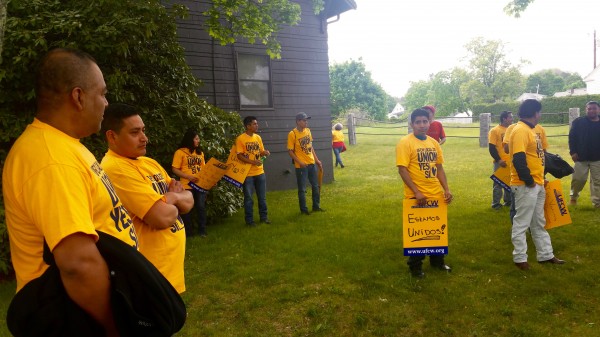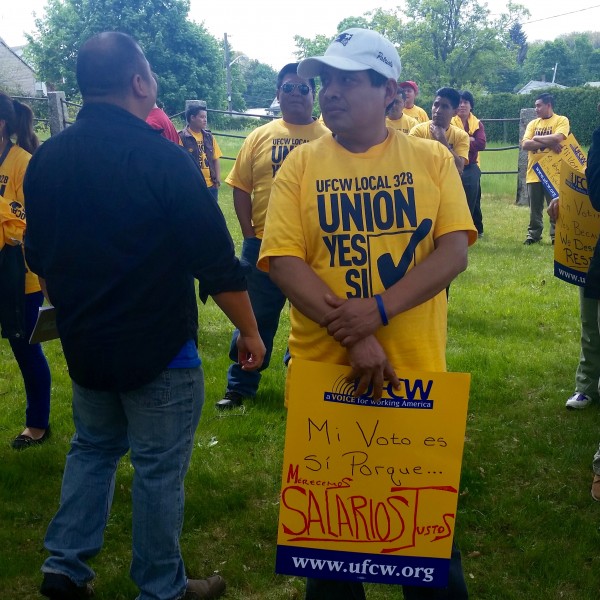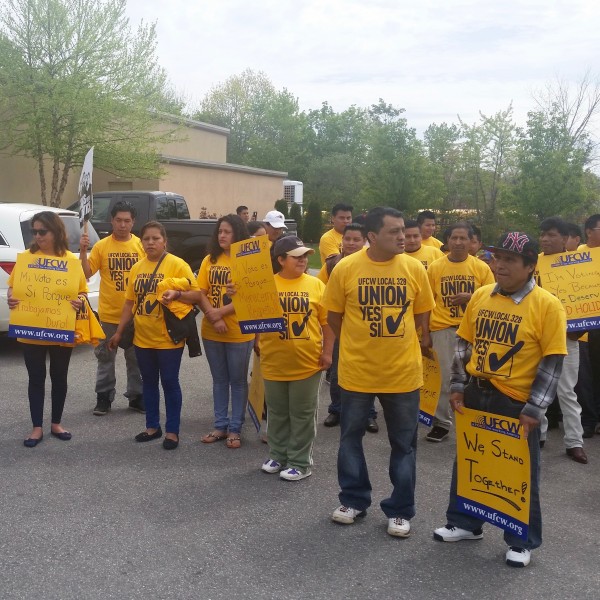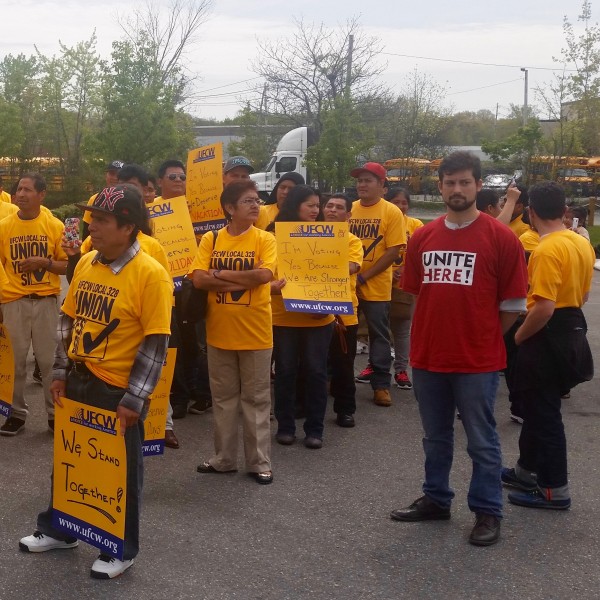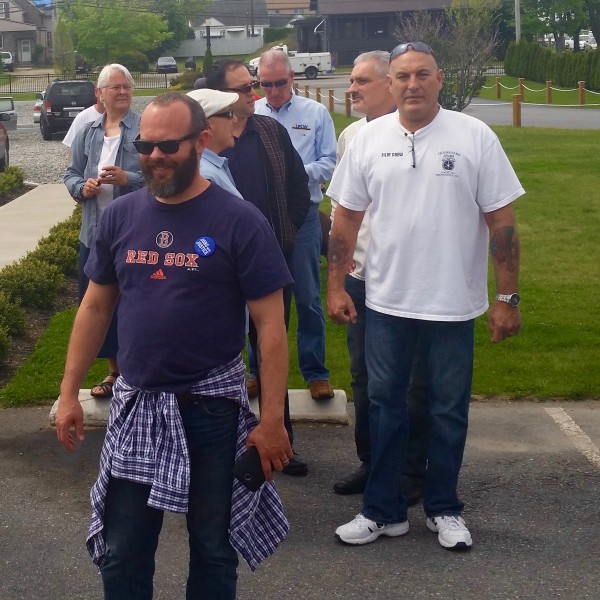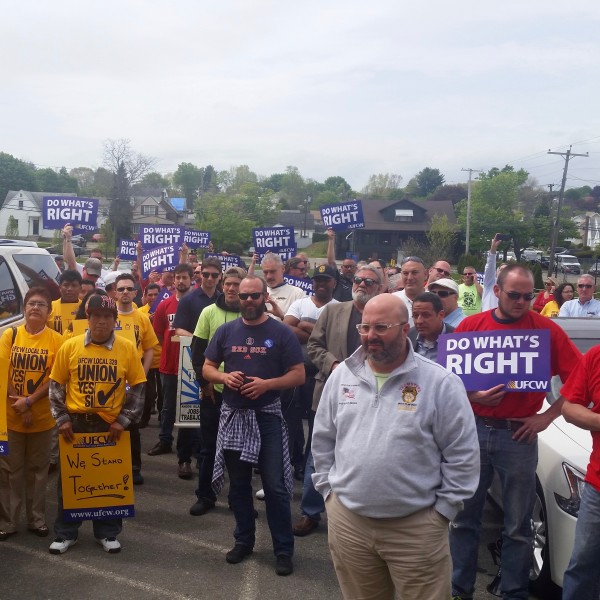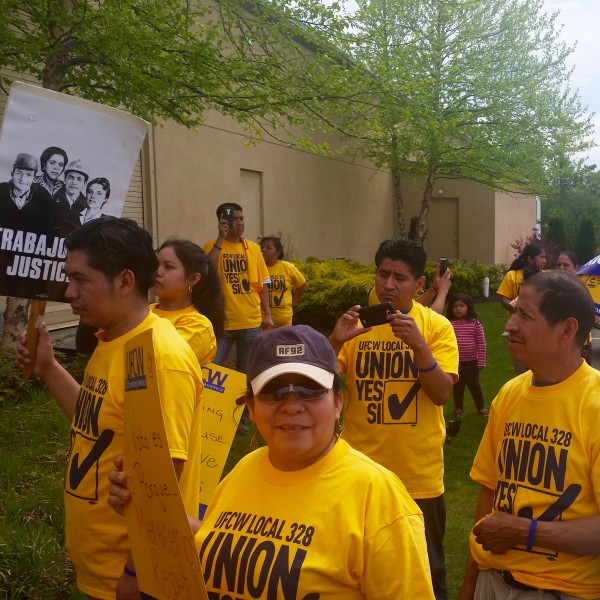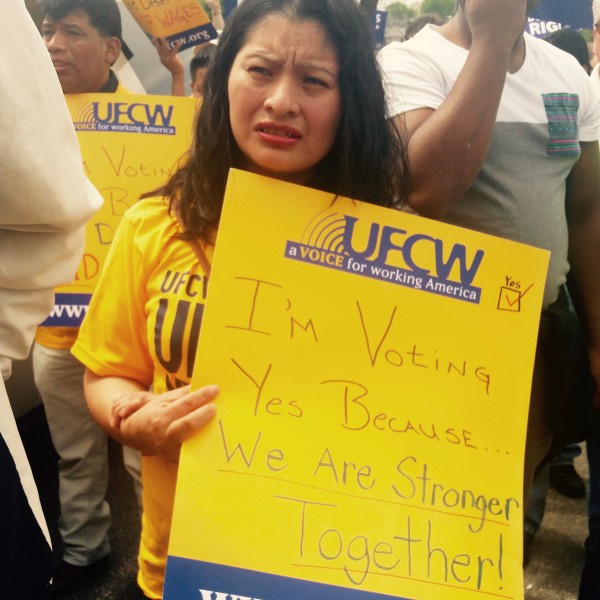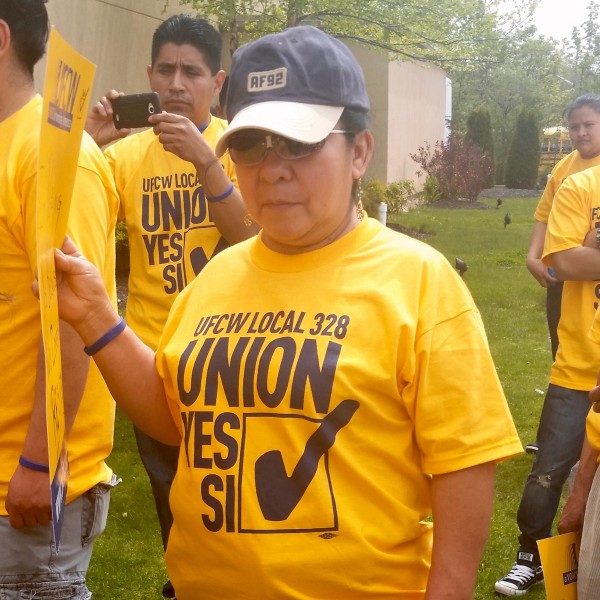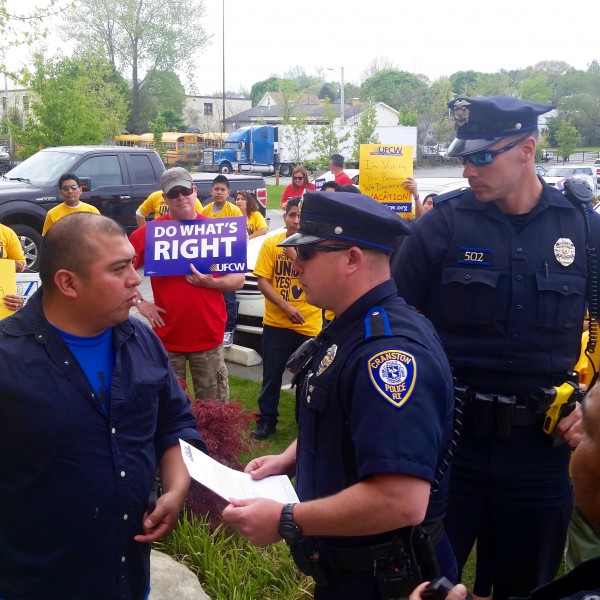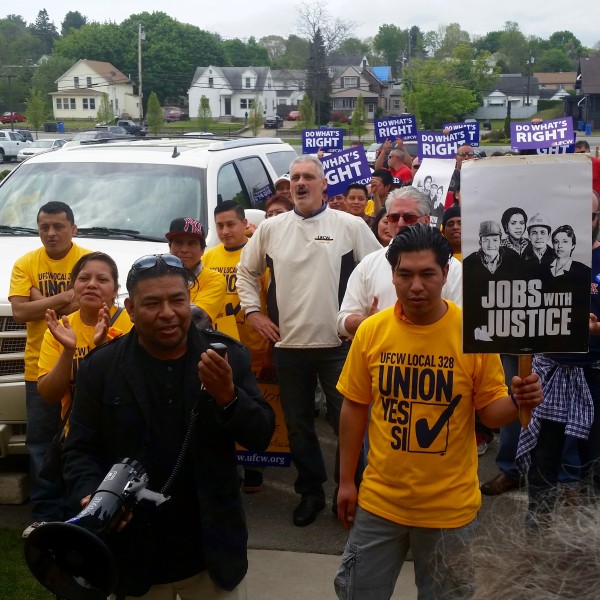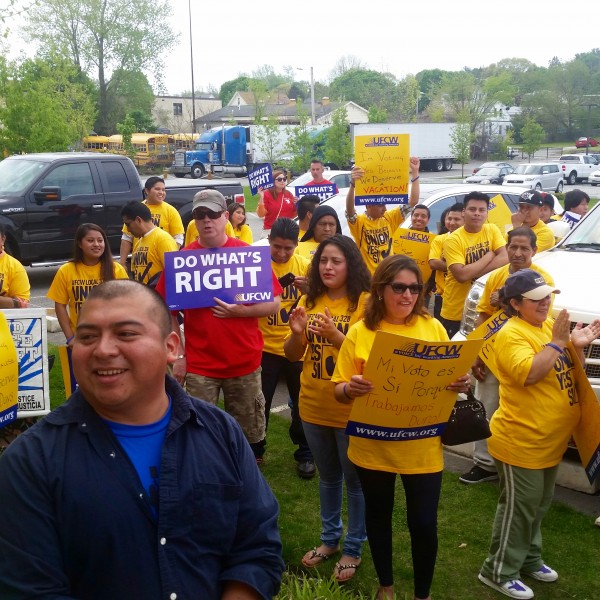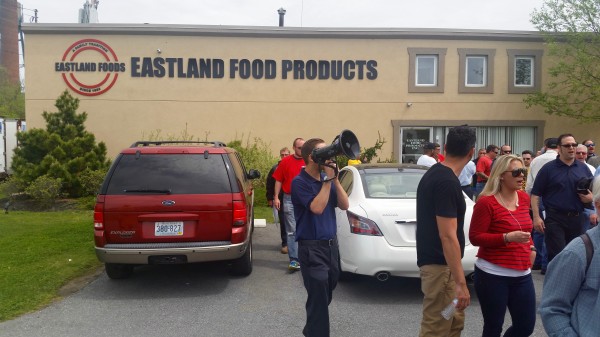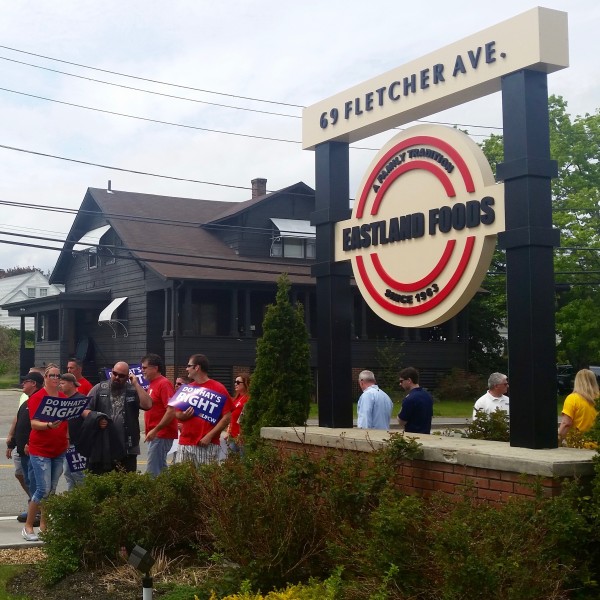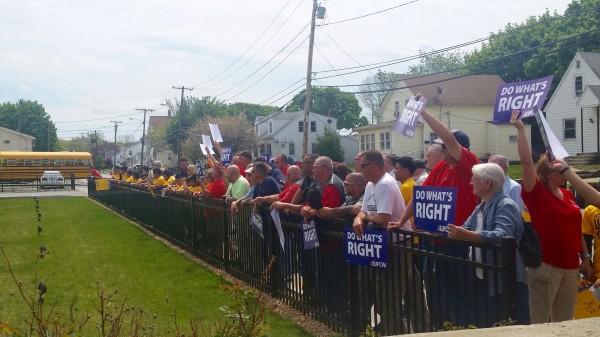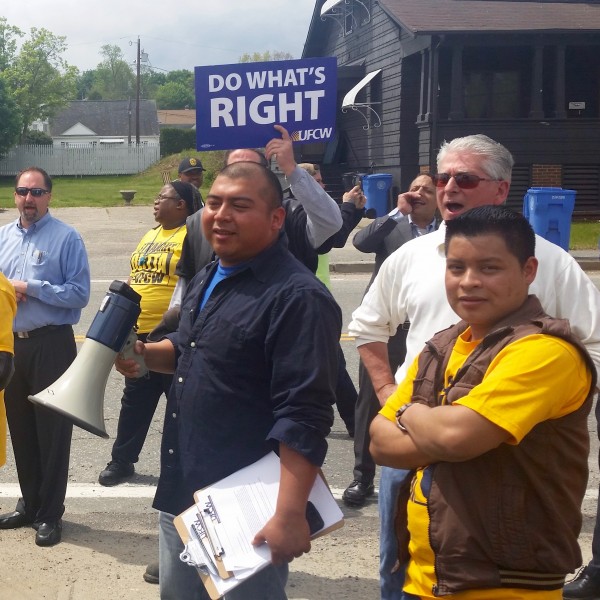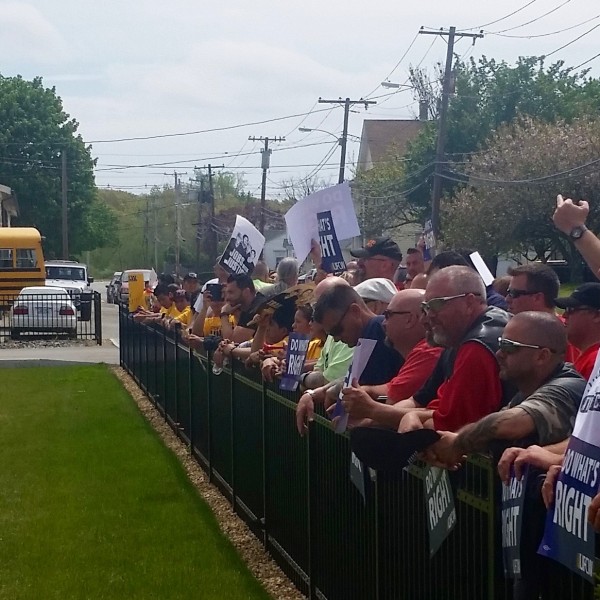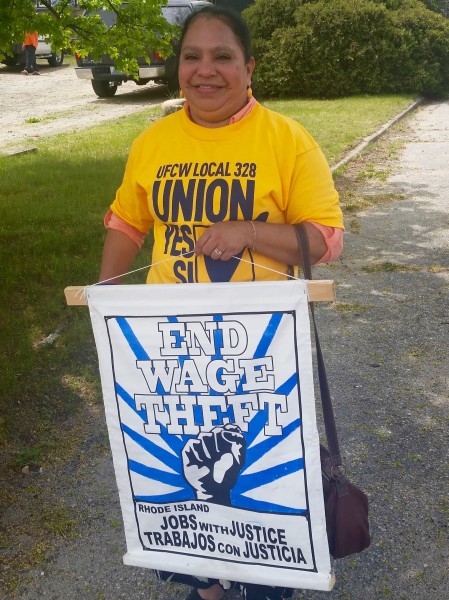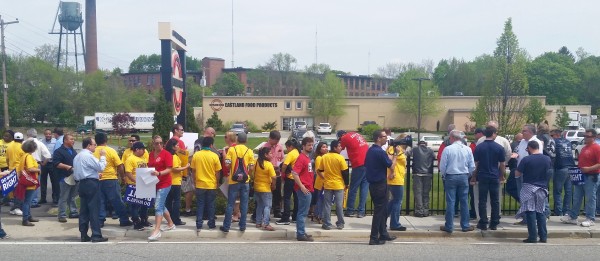 Workers fight to unionize at Eastland Food Products in Cranston

,