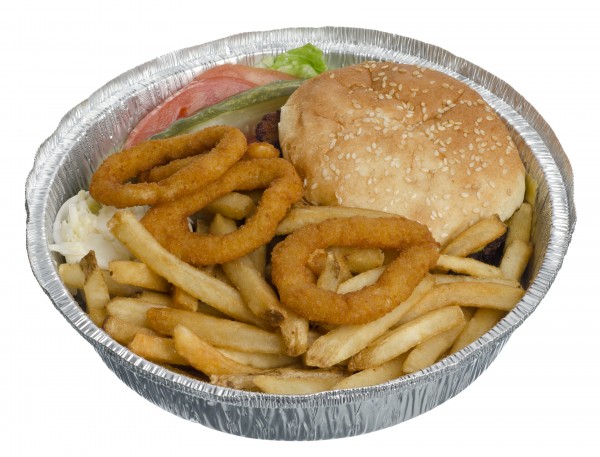 At the State House hearing for the wage theft bill and for the bill to raise the minimum wage we heard a lot from members and leaders of the Rhode Island Hospitality Association. At the wage theft bill hearing the room was packed with restaurant owners pleading poverty and assuring legislators that their waitstaff are well cared for, and even loved.
Most of the restaurant owners were from the kind of high end, casual fine dining establishments where stories of well paid waitstaff might actually be something akin to the truth. But as Mike Araujo, of ROC United RI pointed out, "The average tipped worker does not make $20 an hour."
"We are not all high end restaurants," he said. "We are mostly Denny's, we are mostly diner service. So to say that 'my people do well' or 'I love my people' might be true, but we have to love all the people who work in the industry."
In Rhode Island, servers are supposed to make $2.89 an hour, plus tips. By law, if a server doesn't make enough in tips to reach $9 an hour, the restaurant is supposed to make up the difference.
In general there are two kinds of restaurants; corporate chains like Denny's or Chili's, and owner operated diners and restaurants. The chain restaurants are governed in large part by strict rules and regulations that come from the top. These restaurants are national or multinational in nature and don't often run afoul of local laws. They operate in California, where there is no tipped minimum wage, as well as in New England, where Rhode Island has the lowest tipped minimum wage. The tipped minimum wage is $7.25 in Connecticut and $3 in Massachusetts. New York just raised theirs to $7.50.
Non-chain restaurants have more leeway in paying their employees, because they can often pay under the table. There is no corporate chain of command tracking every cent that comes in and goes out of the store. This isn't to say that all owner operators violate the law, but the practice is common enough that some servers I've spoken to have told me that they have never worked in a restaurant that didn't pay some or all of its employees at least partly under the table.
I recently spoke to two servers at two different restaurants about the tipped minimum wage and their experiences working as servers in Rhode Island. One server works at a chain restaurant here in Providence, the other works at an owner operated restaurant in Warwick. Both spoke to me under the condition of anonymity, so as to not suffer any blowback at work. Some details of their stories have been obscured as well, to avoid identifying them accidentally.
Debbie is a single mom working at an owner operated restaurant. She has three kids. She's worked for tips all her life. "This is how we survive," she said. "We do all right. I'm pretty good at what I do most of the time."
Chris is in her mid-fifties and has been working for tips as a server for over 30 years. She works for a well known corporate chain restaurant. "When I first started waitressing [the tipped minimum wage] was $1.50 or $1.59, so it's gone up, but not for 20 years. It's crazy."
The experiences of the women are similar, and they make about the same amount of money, but there are big differences between working at an owner operated restaurant and working for a corporate chain.
"We make all our money on tips," says Debbie, "At the end of the week I get a paycheck, and it's usually nothing, or a dollar, because of taxes. We get taxed on our tips and we get taxed on the $2.89."
Chris has the same experience in her corporate store. "Some of my co-workers have a pile of $2 and $3 checks. Why bother cashing them? Or if they do, they cash them once a year for $80."
Both work hard. "I work my ass off in here six days a week," says Debbie, "I work like 45, 50 hours a week." Chris works Monday through Friday. They both work the day shift.
I ask them about overtime.
"I probably shouldn't say this," says Debbie, "but the owner pays me for 40 hours and then I get the rest in cash. Time and a half has never happened. Every restaurant I've ever worked at that's how it always was. You get paid for 40 hours and then everything else is overtime, not on a paycheck. Time and a half on $2.89 is meaningless anyway, because we're talking about less than $4.50. It's not like my tips are going to be time and a half."
Chris sees this as a problem. "Corporate restaurants have to do the right thing," she says, "But these [owner operated] restaurants, they can get away with not paying $2.89 or overtime."
She said she knows someone who was injured and couldn't collect disability because "so much of her work was off the books she didn't qualify. I have friends that are working at some of these little places that aren't making out. One girl got laid off and was told, 'You can't collect. You were working under the table.' How are you suppose to deal with that?"
Working at an owner operated restaurant can bring other problems as well. "We don't get time and half for holidays, we don't get paid vacations," says Debbie, "If I take a vacation I lose out. I pay for the vacation and I don't get paid to work. My kids are like, 'You don't even get time off,' and I'm like no, I don't.
"You don't get sick pay, you don't get- I can't even call in sick! There's no one else to work. I open the store. Who's going to answer the phone at 5 o'clock in the morning? If I'm sick, you're not going to answer your phone, you know? You're going to be sleeping."
The recent snow has interfered with their pay as well. "It's difficult sometimes, on a slow snow day, sure," says Chris, "We didn't get any customer tips until almost one in the afternoon and we're thinking, 'We're not going to get anybody today.'"
So when it's slow like that, does the restaurant make up the money as the law requires?
"They're supposed to punch you in [with more money] when you make less than minimum," says Chris, "but they average the week."
Debbie agrees, telling me, "We don't ever not make minimum wage, so the restaurant never has to make it up. On any given day we might not make any money, but the restaurant is allowed to average it out over the week."
Debbie is worried about raising the tipped minimum wage. She worries that, "if they raise the minimum wage to $9 an hour people aren't going to tip us, and if we made only $9 an hour we wouldn't make what we would just living off tips. We make more than that in tips."
Chris isn't convinced. "People don't know what we make. In the restaurant people are telling me, 'I didn't know you made this! I saw on the news they're trying to raise your rates. I didn't know you made only $2.89.' If they already thought you were making more and they're tipping you whatever they do, why would they lower it when you actually make that amount?"
Debbie has an 'aha' moment. "Yeah, you're right. If you don't know what I make, and you're assuming that I'm making minimum wage when you tip me, then why would you not tip me?"
I point out that the minimum wage in Connecticut for tipped workers is $7.25, and nobody seems to be tipping less there.
"Really?" says Debbie, surprised, "I didn't know they made more in Connecticut. Damn. It's like right there."
Chris isn't surprised. She knows people who went to Connecticut to make more money. "A couple of girls who live on the line transferred to Connecticut, but I live too far," she says. Transferring wasn't hard, because the corporate restaurant chain has units in every state.
Both servers mentioned that working at a higher end restaurant in Providence might bring in more money. "I would have loved to have gone to Federal Hill," says Chris, "but I don't see myself, at my age, going there, working at some fancy restaurant."
But both women also had heard stories that worried them.
"I had a friend who worked at a nice, upscale restaurant in Providence," said Debbie, "and she worked Friday and Saturday night and made a lot of money, but for every good shift you got there you had to take a crappy shift on a Tuesday afternoon or something. On a Monday-Tuesday lunch, she might make $3. But she still had to pay to park, and she had to pay for her gas because she doesn't live in Providence. So she'd drive to Providence, pay to park, drive home and leave negative basically."
"One girl I know applied at a very nice place on Federal Hill as a cocktail waitress," says Chris, "She didn't take the job because they told her you don't make a pay, you just work for tips and all of you pool your tips at the end of the night."
So they don't pay the cocktail waitresses anything?
Chris nodded. "She never took the job. I told her that's not right. She was asked, 'You want taxes taken out? You want to go through all of that?'
"I have friends who worked on Federal Hill. A lot of them get paid under the table. The [owners] should have to do the right thing, but that's what they don't want to do. Corporate restaurants have to pay you the right wages. They have so many restaurants, and they pay different amounts everywhere they're set up, but you'd think the corporate restaurants would want these other restaurants to pay employees on the books so that they could compete better."
So, I ask, are you two living the high life?
"I see people working to get $15 an hour at McDonald's but we don't make that," Debbie says, shaking her head. "Every so often we may make that, but not all the time."
"I don't live the high life, God no," says Chris.
Working for tips in Rhode Island

,