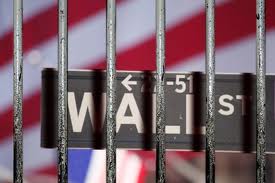 Recent talk continues about the state buying a troubled asset, the Wyatt Detention Facility in Central Falls.  The thinking is that the state could purchase the outlandishly overvalued prison, refinance it, and operate a modest profit margin while saving the bondholders on Wall Street.  Naturally, such a deal would take decades, if ever, to pay off.  As is, a scheduled increase in finance payments should bankrupt the prison within a few years.  Like many such large projects, the income is made on the construction and the taxpayer dollars being redirected into the inside investors- a prison is not a "business" that sells a profitable service to customers.
The Wyatt prison operates at about half the cost of the ACI.  They also get hundreds of thousands of dollars in free city services.  Their subsidized, tax-free, "privatized" efficiency is done primarily by paying their labor on par with WalMart, rather than negotiating with the RI Brotherhood of Correctional Officers.  If the state were to buy the Wyatt, there would likely be a considerable push to pay similar salaries and benefits, and the Brotherhood will likely demand those be union jobs.  Furthermore, the payouts by Wyatt to prisoners' widows (such as Jason Ng) would come out of the state coffers.  The Wyatt will be guided by 14th Amendment protections under state ownership, which can grow costly, as (surprise) prisoners happen to be human beings and there are limitations on what forms of punishment and neglect can be inflicted upon them.  Ultimately, and thoughts on turning a profit should be forgotten.
The desires to own a prison suggest little has been learned by the Bailouts and Foreclosure Crisis.  Many people in government appear determined to override market forces and subsidize poor business models.  It is much easier for a government official to do than an individual investor because, after all, it is not their money.  And all you need to do to keep the Wyatt in business: increase sentences, arrest more people, create new crimes, and put more police on the street.  For every dollar that the Wyatt makes, a dollar is spent by the taxpayers.  Wyatt's Wall Street owners need you to keep their pockets lined.
Wyatt's Wall Streeters to RI: "Buy My Prison, PLEASE!"

,