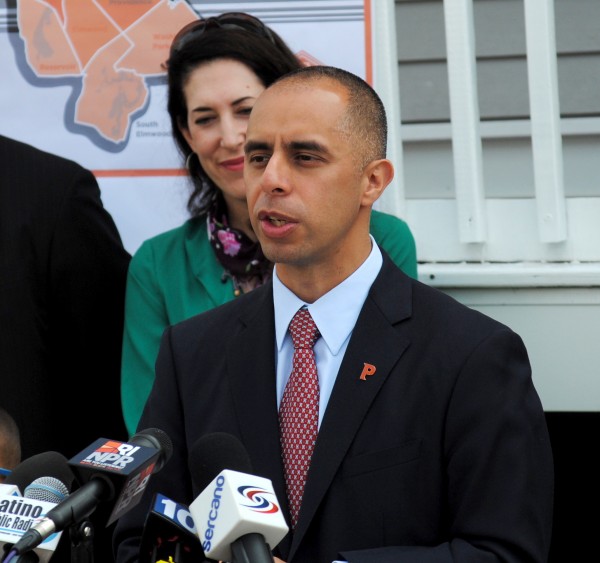 This past weekend, I had the opportunity to join community members and several colleagues from the City for a two-day Undoing Racism workshop facilitated by the People's Institute for Survival and Beyond. The workshop was hosted by the Equity in Sustainability initiative, a joint effort of the City of Providence's Office of Sustainability, the Environmental Justice League of Rhode Island, and Groundwork Rhode Island with funding from the Rhode Island Foundation and Partners for Places.
The workshop used dialogue, reflection, role-playing, strategic planning and presentations to challenge us to analyze the structures of power and privilege that hinder racial equity. I was incredibly impressed by the depth of the conversations and wanted to share with you a few themes that resonated for me personally.
First, we must create more opportunities to share and celebrate our cultural diversity. The workshop brought together an incredibly diverse cross-section of the Providence community. We shared intimate aspects of our culture and family traditions as a means of celebrating our diverse heritage. All too often we allow our language, religion, or heritage to keep us in boxes. By creating spaces to share our multiculturalism, we can celebrate it and better preserve it. Culture is what makes us human and we need to preserve past cultures and find time every day to create new culture together.
Secondly, we must tackle the work of racial equity head-on in our education system. Our student body is 90 percent children of color and it is critical to ensure that our teachers and school leaders reflect, celebrate and engage in meaningful dialogue about the diversity of our City. We are working to bring more culturally relevant content into our curriculum, we have hired an Affirmative Action officer in our school department and we are investing in a Welcoming Center for our newcomer students. We are also in the early planning stages of a city-wide education summit in March. I welcome new voices that are reflective of our student body to help shape this event because those who have the most at stake in these discussions are often treated as bystanders.
Lastly, the workshop emphasized the power of community organizing. One way or another, we are all gatekeepers in our community. We must reflect on our own capabilities to share information, open up processes, and help uplift the voices that are often left out or suppressed. It will take a deep commitment from all of us to understand racism at its core, acknowledge it and treat it. Our community is full of great organizations working on these challenges every day and I encourage Providence to reach out to these groups and talk to your family, friends and colleagues about race and racism. Together, we can find solutions to undoing racism.
Across the country, there are strong forces that are pulling our communities apart. However, I've been so inspired by the way our city has come to the defense of our most vulnerable residents since November 8. Where there is unity, there is strength; and even more so, where there is unity, there is hope. Through these trainings, and the hard work that follows, I am confident we will continue to come together and create a more racially and socially just Providence.
The Equity and Sustainability initiative will be offering another Undoing Racism training January 28th and 29th. If you are interested in participating in this free workshop, please join the project's e-news list so we may contact you when registration is open. Space is limited.