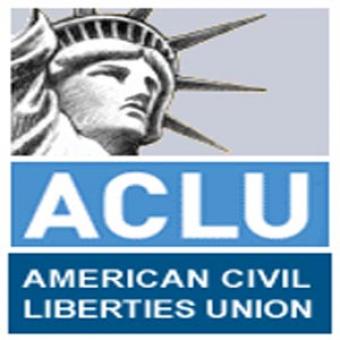 Rhode Island put low-income residents "at risk of losing their homes and their utilities and deprives them of funds needed for their daily living expenses, including food," by removing them from a popular Medicaid program without proper notice, according to a new class action lawsuit filed by the American Civil Liberties Union of Rhode Island. It is the second suit filed by the ACLU of RI relating to the state's problematic Unified Health Infrastructure Project, or UHIP, system for disbursing social service benefits.
"State officials keep on talking about how hard they are working to fix UHIP," said Steven Brown, executive director of the ACLU of RI. "Nobody should find that response acceptable anymore. It's been 15 long months for many of the state's poorest residents, so our response is: you clearly aren't working hard enough."
This lawsuit concerns the Medicaid Payment Program, or MPP, which pays for Medicaid Part B costs for some elderly, disabled, and other people. "More than a thousand Rhode Island residents receive MPP benefits," says the lawsuit. "Many have had their MPP benefits terminated without adequate advance written notice, and all are at risk of having their MPP benefits terminated without adequate advance written notice."
The Executive Office of Health and Human Services, which administers the program and is defendant in the case, is working to address the issue with the ACLU of RI, said spokeswoman Ashley O'Shea. She blamed the issue on Deloitte, the contractor hired to build the UHIP system.
"The State is working to address this issue – a result of the flawed Deloitte system – and has been working in good faith with the ACLU on both an immediate mitigation plan and a plan to fully resolve the issue," she said via an email to RI Future. "Even one Rhode Islander experiencing this issue is one too many. We are continuing to hold Deloitte accountable for delivering a system that works for Rhode Island."
Rhode Island knows about at least two people whose benefits were wrongfully terminated, according to the lawsuit. Christopher Scherwitz and John Figuried, the two named defendants in the case, first brought the matter to the state's attention in January, with the help of the Rhode Island Legal Services. There issues were resolved, but the lawsuit says there are likely many others experiencing the same problems.
"Rhode Island Legal Services first brought this problem to the state in January 2017, about a year ago," said volunteer ACLU attorney Ellen Saideman. "It is outrageous that low-income individuals are still being deprived of these important benefits without the notice required by federal law.  And, given the problems that have plagued UHIP, I'm confident that there is no valid reason why our clients and other class members have had their benefits terminated."
The lawsuit seeks to create a class of "All Rhode Island residents who now or in the future have received inadequate written notice of Medicare Premium Payment termination or who had (or will have) Medicare Premium Payment benefits terminated without adequate advance written notice."