Browse:
Home
/
ecoRI News
ecoRI News
ecoRI News is a nonprofit journalistic initiative devoted to educating the public about the causes, consequences and solutions to local environmental/social justice concerns. We are a professionally staffed, Web-based news agency focused on environmental/social justice news and issues that impact Rhode Island. ecoRI's mission is to investigate and report on stories and issues that will catalyze positive environmental change. We also want to introduce you to those who advocate for the protection of Rhode Island's waters, open space and natural resources, and to those who promote a sustainable economy.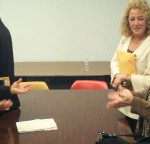 By ecoRI News on January 17, 2013
NORTH PROVIDENCE — Local solar energy got a boost Tuesday night from the Town Council. At the urging of Mayor Charles Lombardi, the council voted unanimously to move ahead with a plan to consider dropping property taxes for the development of a solar array at the town's old landfill. Lombardi has implored the council for […]
Posted in Featured | Tagged Environment, north providence, solar | Leave a response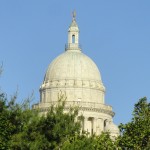 By ecoRI News on January 3, 2013
Renewable energy isn't just wind turbines and solar panels. There also is loads of politics, planning, economics and science involved with any green power project. The state Office of Energy Resources (OER), under the guidance of director Marion Gold and Office of Administration director Richard Licht, intends to harmonize these sometime discordant forces. The Renewable […]
Posted in Featured, State House | Leave a response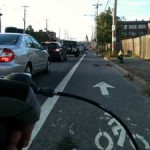 By ecoRI News on December 19, 2012
Those who had cycled to the Bike Providence Public Workshop at Exchange Terrace downtown arrived to find there was no bike rack. Instead, they made do by hitching their rides to lampposts and parking signs.
Posted in Featured, Transportation | Tagged bikes, EcoRI, Providence | Leave a response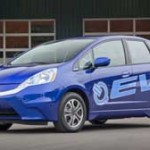 By ecoRI News on December 13, 2012
By Tim Faulkner/ecoRI News For the first time, Rhode Island is including electric vehicles in its annual purchase of state cars and trucks. As another first, cities and towns can also buy EVs and other fuel-efficient vehicles through the program. The new vehicles include the all-electric Ford Focus, Nissan Leaf and Honda Fit. Plug-in gas-electric […]
Posted in Featured | Tagged EcoRI, Rhode Island State House | 3 Responses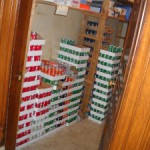 By ecoRI News on March 31, 2012
Bottled water is big business in the United States. How big? Well, according to a report by the Beverage Marketing Corporation, U.S. consumers chugged 8.6 billion gallons of bottled water in 2008, representing nearly 29 percent of the liquid beverage market and exceeding sales of all other beverages except carbonated soft drinks. You might expect ecoRI News […]
Posted in Featured | 1 Response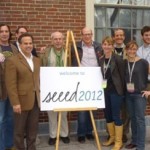 By ecoRI News on March 23, 2012
Business leaders, legislators, academics, researchers, students and social entrepreneurs from across the country gathered March 16 and 17 for a two-day conference at Brown University to advance social enterprise as a new paradigm for economic development. In a speech Saturday, Rep. David Cicilline, D-R.I., said he was drafting the first proposed national legislation to directly […]
Posted in Economics, Featured | Tagged David Cicilline | 2 Responses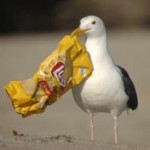 By ecoRI News on March 17, 2012
It seems the seagull problem at the Central Landfill in Johnston has been rectified, at least temporarily, but the Rhode Island Resource Recovery Corporation (RIRRC) continues to address the problem of odors emanating from the landfill and, given the fact that organic matter continues to be buried there, will probably be dealing with this issue […]
Posted in Featured | Tagged compost | Leave a response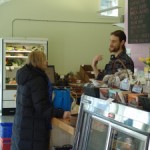 By ecoRI News on March 16, 2012
Providence's West Side is what food policy wonks call a food desert. That doesn't mean there's no food available in the area; it means there's a lack of access to fresh foods such as fruits and vegetables. The neighborhood has its share of convenience stores and smaller markets for meats and such, but, until recently, […]
Posted in Featured | 29 Responses