Browse:
Home
/
Sam Valorose
Sam Valorose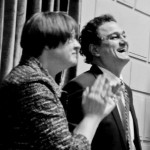 By Sam Valorose on January 25, 2013
The Rhode Island House of Representatives easily approved same sex marriage legislation. About three-quarters of the votes in the chamber supported marriage equality. With Governor Chafee a strong supporter of equal rights, Senate President Teresa Paiva Weed is the last politician keeping Rhode Island as the only New England state without same sex marriage rights. […]
Posted in Civil Rights, Featured, LGBTQ | Tagged marriage equality, Rhode Island State House | Leave a response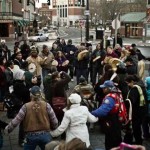 By Sam Valorose on January 9, 2013
Here are some pictures from the Idle No More flash mob in that took place in Providence yesterday afternoon. Similar flash mobs have occurred across the country and Canada as a sign of solidarity with indigenous peoples' rights.
Posted in Events, Featured | Leave a response