In December 2015 I wrote an article about why I believed Debbie Wasserman Schultz was impeding democracy. At that point the focus was on the debate schedule, The Sanders' campaign Van access denial and other issues. Fast forward to November 2017, almost 2 years later, and all over the news are additional revelations about democracy being impeded by DWS, the Democratic National Committee (DNC) and presidential candidate Hillary Rodham Clinton.   
The allegations that were released in the bombshell Politico article was straight from former interim DNC head Donna Brazile from her new book "Hacks: The Inside Story of the Break-ins and Breakdowns that Put Donald Trump in the White House" to be published on November 7 (today) by Hachette Books.
Much of the information did not come as a shock to many of us in the know. Bernie volunteers always believed that there was some type of rigging or collusion going on – nothing substantiated, but we just knew it. Of course, we were all labeled "conspiracy nuts" or in denial and fabricating information to validate our accusations. Today, many of us feel that our concerns are now justified. Recent disclosures are not just about the handling of campaign funds from the HRC campaign to the DNC. Money influence in the DNC is not new and contracts are signed with guidelines. The second contract that was exclusive to HRC is, however, very concerning.  And that needs to be scrutinized.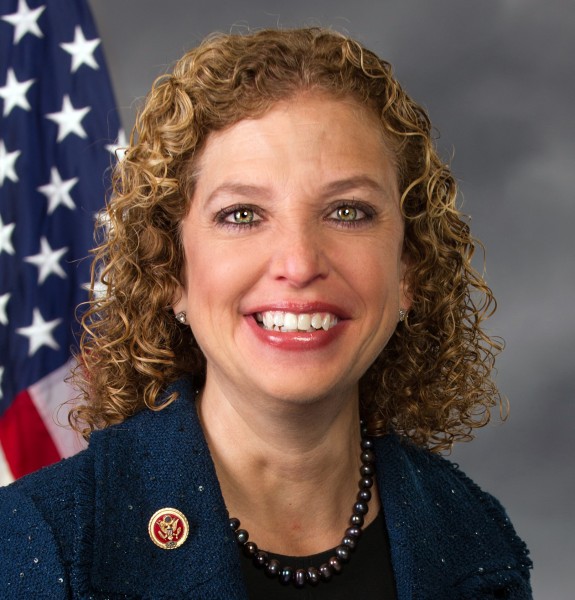 Brazile "explained how she uncovered the joint fundraising agreement struck between the Clinton campaign and the DNC in August, 2015—before any caucuses, primaries, or debates—that not only allowed the Clinton campaign to essentially funnel money designated for state parties and the DNC back into its own coffers, but gave it stunning control over staffing, strategy, and finances at the 'neutral' DNC."
For me, this stunning level of control over all aspects of the DNC operations was the bombshell. Wasserman Schultz in May of 2016 said, "the Democratic National Committee remains neutral in this primary, based on our rules," Wasserman Schultz said.  Its own rules said they had to be neutral.
How was the DNC not in violation of their own rules when they allowed Hillary to have immense influence over everyday operations?  How could Bernie possibly compete with that?  There have been many great statements from various members of the Democratic community who have come out supporting Ms Braziles allegations, including Rep. Keith Ellison, Rep. Tulsi Gabbard, Sanders former campaign manager Jeff Weaver and Senator Elizabeth Warren who agreed with the statement that the primaries were rigged.  Today in a radio interview on WBUR DNC Chair Tom Perez and Our Revolution President Nina Turner discuss the fallout from the book.  One can only imagine what Jane Sanders is thinking.
Senator Bernie Sanders addressed it in the form of an email to his supporters:
"What the recently released book excerpt from former interim DNC Chair Donna Brazile made clear is that unless we get our act together, we are not going to be effective in either taking on Donald Trump or in stopping the extremist right-wing Republican agenda. We have to re-establish faith with the American people that in fact we can make positive changes in this country through a fair and transparent political process that reflects the will of voters across this country."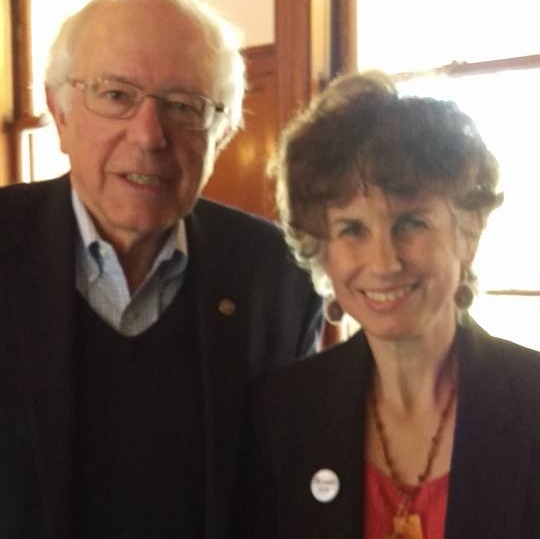 Bernie hit just the right tone calling for a fair and transparent process. If there is no trust in the process, what kind of process is it. So many of us had such high hopes in the primary. We knew that Bernie winning was a long shot and all we asked for was respect, the chance to run a positive campaign, engage as many people as possible, and revitalize the party.  What is obvious is that there was never any intention for that to happen by the Hillary Campaign and the DNC.  This kind of corporate takeover of the DNC led to the incredible fracture and #Demexit that is happening across the country.  
Of course, issues are not only with the National DNC but state parties are having their own internal conflicts. Eruptions in CA, ME, and NY are some of the most notable that have been mired in riffs. And of course the Biggest Little Democratic State in the Union – Rhode Island.
The mess that happened with former Second Vice Chair Joseph DeLorenzo is just part of the problem with the RI Democratic Party. Inclusiveness, transparency and diversity are other issues that the party faces.  The party establishment still has yet to #GetOverIt (Bernie 2016 Primary victory)  and accept the fact that Bernie Progressives are here to stay and will be a force to be reckoned with in 2018 and beyond.  The injection of that type of energy, enthusiasm and grassroots organizing is exactly what the RI Democrats need to stay relevant. 
Ms. Brazile's book is the catalyst for many of these disclosures. The majority of us who followed Bernie through thick and thin over the past decades, or in his quest for the presidency, wish these disclosures came out earlier. We of course will never know if the timing was "rigged" as well.  But hopefully some good will come of it.  The head of the DNC Tom Perez had this to say " in an interview with Business Insider on November 5th.
"We have to do better is what we have to do," Perez said. "That's why I was very clear during our primary campaign, [and] during the campaign for DNC chair that we have to make sure that everybody feels at the end of the process that everyone got a fair shake."
Trusting the process is always the battle!