By Steve Rackett on November 22, 2017
Marcela Betancur is director of the RI New Leaders Council, vice-president of the RI Latino Political Action Committee and a policy associate with the ACLU. She was raised in Colombia and moved to Rhode Island when she was 12. She graduated from Rhode Island College with a BA degree in political science and public administration […]
Posted in Criminal Justice, Featured, Justice, Rhode Island, South Kingstown, State House | Tagged criminal justice, DACA, Marcela Betancur, New Leaders Council Rhode Island, RI ACLU, RILPAC, transgender students | Leave a response
By Bob Plain on October 24, 2017
Rebuking the Trump Administration's increase in immigration enforcement, the South Kingstown Town Council passed last night what it calls the Immigrant Protection Ordinance. The new law, approved on a 3 to 2 vote, prevents local police officers from enforcing federal immigration rules, unless so ordered by a federal judge. "My family," Council Vice President Abel Collins […]
Posted in Featured, Immigration, South Kingstown | Tagged Abel Collins, ACLU, Immigrant Protection Ordinance, Immigration, south kingstown | Leave a response
By Steve Ahlquist on May 1, 2017
"Women should run because they need to hear our voices at the the table," replied A'shanti Gholer of Emerge America, "There are 520,000 elected offices in this country, women constitute less than a third of them. We want to make sure all voices are heard so women can see what we can do when we're elected in a community to fix it."
Posted in Arkansas, Bristol, California, Cumberland, Elections, Featured, Inequality, Maine, Massachusetts, Minnesota, National News, Newport, News, North Providence, Politics, Providence, Rhode Island, South Kingstown, State House, Virginia, Warwick, Washington, West Virginia, Women | Tagged A'shanti Gholer, Dawn Euer, donald trump, Donna Personeus, Emerge America, Emerge RI, hillary clinton, Jill Barkley, Lippitt House Museum, Moira Walsh, muslim, Rhode Island National Organization for Women, RI NOW, Somali, Tracey LeBeau, Women's March | Leave a response
By Bob Plain on April 19, 2017
It's known as lunch shaming. Students are subjected to special, sometimes embarrassing, treatment because their parents didn't pay the school lunch bill.
Posted in Bristol, East Greenwich, Education, Featured, Portsmouth, South Kingstown | Tagged Bristol, east greenwich, lunch shaming, portsmouth, ride, school lunch, south kingstown, warren | 4 Responses
By Michael J Simpson on March 1, 2017
Attorney General Peter Kilmartin has been using taxpayer money to lobby local municipalities into accepting template legislation to prohibit cannabis use.
Posted in Bristol, Chariho, Featured, Johnston, Middletown, Narragansett, News, Portsmouth, South Kingstown, Tiverton, West Greenwich | Tagged apra, ccess to Public Records Act, Joee Lindbeck, Middletown Planning Board, Peter Kilmartin, politifact, Providence Journal, Regulate Middletown, Regulate Rhode Island | 3 Responses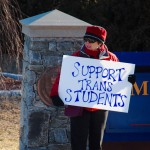 By Steve Ahlquist on February 27, 2017
"Transgender students are protected by the Constitution and Title IX's prohibition on discrimination on the basis of sex, including when using restrooms and other school facilities. The federal laws that are used to protect transgender students have not changed, and school districts across the country must still comply with them."
Posted in Civil Rights, Cumberland, East Greenwich, Education, Featured, Inequality, LGBTQ, National News, Providence, South Kingstown, Youth | Tagged ACLU of Rhode Island, AIDS Project RI, Chris Lauth, donald trump, Family Service of RI, GLBTQ Legal Advocates & Defenders, Planned Parenthood of Southern New England, Racial Justice Coalition, RI Commission for Human Rights, RI Commission on Prejudice and Bias, RI Department of Education, RI Pride, RI Working Families, SAGE-RI, Sojourner House, TGI Network, Thundermist Health Center, transgender students, Youth Pride Inc | 1 Response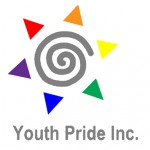 By Steve Ahlquist on February 24, 2017
With the revocation of federal guidelines specifying that transgender students have the right to use public school restrooms that match their gender identity, the Donald Trump administration demonstrated its cavalier disregard for the rights of transgender students across the nation.
Posted in Civil Rights, Cumberland, East Greenwich, Education, Featured, LGBTQ, National News, Providence, South Kingstown | Tagged donald trump, jack reed, National Education Association Rhode Island, NEARI, Youth Pride Inc, YPI | 2 Responses