"There is overwhelming evidence that more natural gas is an unnecessary and dangerous proposition for our environment, our economy, and our energy future in New England," said Max Greene, attorney for Conservation Law Foundation (CLF), "This is the argument CLF has made regarding the Killingly power plant and others throughout the region, including Invenergy. On Killingly, the Connecticut Siting Council agreed, and we are optimistic that, when presented with the same evidence, the Rhode Island Energy Facility Siting Board (EFSB) will reach the same decision on Invenergy."
News broke today that the Connecticut Siting Council voted to deny NTE Energy's application for a 550-megawatt power plant proposed for Killingly, which shares a border with Burrillville, Rhode Island, a town battling a $1 billion fracked gas and diesel oil burning power plant proposed by Invenergy. The CLF is spearheading the effort against the power plant in Burrillville.
John Penney, writing for the Norwich Bulletin, quoted the CT Siting Council as writing, in a May 5 draft opinion, "The proposed facility is not necessary for the reliability of electric power supply of the state…at this time… The council finds that there is not a public benefit for the (plant). (The denial) of this application… does not preclude the project developer from submitting an application… for a similar…facility at this site."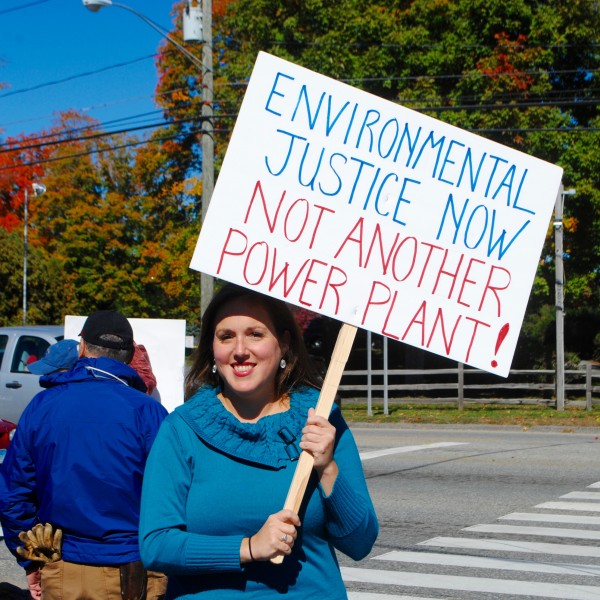 Though it should be noted that the Killingly plant was rejected "without prejudice," which allows NTE Energy to refile their application, the CT Siting Council's decision is exactly the one being sought by CLF and the Town of Burrillville here in Rhode Island regarding Invenergy' plant. CLF has long maintained that the power plant proposed for Burrillville is not needed. As Max Greene explains, "Just two months ago, ISO New England held its annual Forward Capacity Auction, which ensures that there's enough power-generating capacity to meet the region's energy needs three years from now.
"The auction's results: No new large power plants are needed to meet our region's projected energy needs in 2020."
That fracked gas burning power plants are not needed in New England has been the CLFs argument against Invenergy's proposed power plant from the beginning. (See here and here.) The simple economics of ISO-New England's Forward Capacity Auctions does not lie.
Smaller than the power plant proposed for neighboring Burrillville, the "Killingly Energy Center" was slated to produce 550 MW of energy. It would have produced nearly 2 million tons of emissions per year, adding to the emissions of the Lake Road Generating Facility, an 840 MW power plant already located in Killingly. Emissions, of course, know no political boundaries, so large parts of Rhode Island would have been subjected to an increase in pollutants.
Eight power plants currently litter a 31 mile expanse of pipeline, from Killingly, Connecticut, through Rhode Island, to Medway, Massachusetts. If built, Burrillville would be power plant number nine. Killingly was the proposed site of power plant number ten.
CT Siting Council rejects Killingly power plant, says no new power plants needed in New England

,