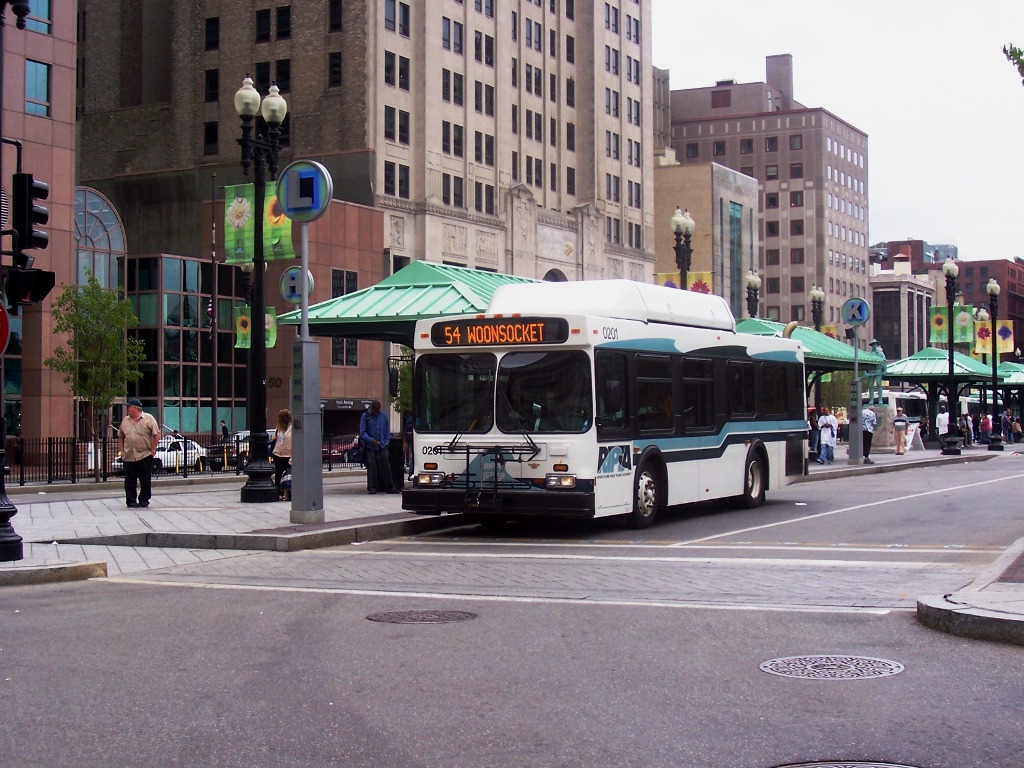 In the past decade RIPTA's ridership has dropped by almost 5 million passengers, from over 21 million down to about 16.2 million. It's not due to service cuts. Both hours and miles of service have increased a bit.
Perhaps worse, it seems few are aware of the drop in transit riders. Businesses, state government, and labor, seem to care more about parking. For the environmental community, to the extent transportation is considered, it's primarily promoting electric cars. For the social justice community, it's the free rides for the seniors and disabled. But this means transit does almost nothing to help attract employers, restore our core cities, reduce congestion, and combat climate change, despite transportation being our leading source of greenhouse emissions.
We can give up on such goals for transit and leave RIPTA as mainly just a way to ensure basic mobility for the poor and disabled (an important function of course) plus some students, a few who ride for environmental reasons, and those who get a good deal on the long distance expresses. But before giving up on transit's potential to help our environment and economy, I hope for a discussion of how to turn the situation around. We know it won't happen just with tinkering with routes or some fancy shelters on the downtown corridor. At this point, we need something dramatic, and so does downtown Providence.
I suggest one way to get attention to this, is to call for free fares for all who ride the buses. Here's why.
Already about 1/3 ride free. Allowing the other 2/3 to do so will avoid the need to spend multi-millions on new fareboxes, and on processing the fares. No need to process transfers and passes. It will speed up boarding, thus using buses and drivers more efficiently, and attracting more riders. It can put Rhode Island on the map and get the attention of potential progressive employers.
It's not so far out. RIPTA's lost farebox revenue, about $22 million, would be only about 1/10 what the state is preparing to spend to phase out car taxes.
Commuters in downtown Columbus, Ohio will get free bus transit to help reduce congestion and parking problems there. And having lived in Oregon in the mid 70s when Portland was considered a failed city, one thing that turned around both its downtown and its transit system was a large downtown free fare zone (same in Seattle). Though over decades, its free fare was cut back and there were problems with transit being a homeless shelter, but as most of our homeless population can already ride the whole system for free, that won't be as much of an issue here.
Some variations or fall-back positions: just have the free fares in the old "short zone" area -Thayer St to Classical, State House to Davol Square. Or charge 25 cents for every ride, no transfers, passes, or discounts.
I believe somewhere in our 10 year $6.5 billion transportation plan these ideas should be considered.