On Friday afternoon National Grid quietly filed documents with RIPUC (Rhode Island Public Utilities Commission) seeking to have PUC Docket #4627 closed. According to the Conservation Law Foundation (CLF)'s senior attorney Jerry Elmer, "CLF filed Motions to Close Docket # 4627 on August 22, 2016, and then again on November 28, 2016.  The papers that Grid filed with the PUC today concede that the reasons set forth in CLF's Motions were correct then – and have been correct all along."
National Grid's plan, in partnership with Algonquin Gas, was to impose a tax on electricity ratepayers to fund new gas pipeline infrastructure. CLF argued that it is illegal, under federal law, to pay for gas pipelines by charging electricity ratepayers. "That is why," said Elmer, "such a thing has never happened in the history of the United States."
RIPUC heard arguments from CLF attorneys Max Greene (Rhode Island CLF office) and Megan Herzog (Massachusetts CLF office) as to why the docket should be closed in September. RIPUC denied CLF's motion.  Meanwhile, Massachusetts courts ruled the plan illegal, the Connecticut Department of Energy and Environmental Protection (CT DEEP) cancelled its review of the project to protect ratepayers and the New Hampshire PUC ruled the plan illegal.
Rhode Island's outlier position on this project should raise concerns about the objectivity of RIPUC. The General Assembly needs to look closely at RIPUC and make changes to the way the commission weighs decisions on matters of the environment and ratepayers.
This is a big win for Rhode Island, the environment, and the CLF.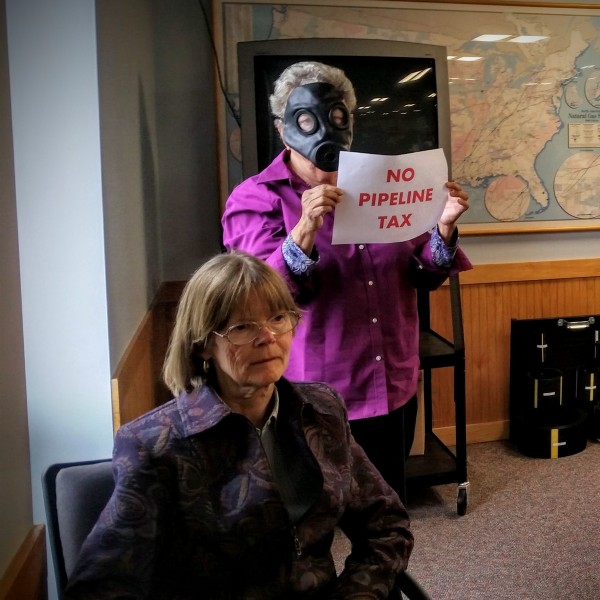 National Grid quietly withdraws pipeline tariff plans

,