I don't know how to write posts like this.
Mark Baumer died. He was hit by a car and killed while walking along US 90, in Crestview, Florida. Mark was walking barefoot across the country to raise money for the FANG Collective, but also, I suspect, to both find solitude and meet people. Mark was an artist, not only through his poetry and videos, but in his life, and he was always searching for inspiration.
Mark was at the fringes of lots of labor, social justice and climate actions in Rhode Island, but occasionally he stepped up to take a more central role. His work always seemed to be based in a deep sense of compassion.
I met Mark in late 2014 when he was working to secure a fair contract for librarians at Brown University, where he was employed as a web specialist. Even in the video I took then, I could see glimpses of his strange and awesome sense of humor. Oh, and the librarians got the contract they wanted.
When I got to know Mark better, I watched some of his videos. One video, where Mark runs barefoot and shirtless in the snow, disturbed me. I was afraid he was really trying to hurt himself. He laughed when I told him this, and said that it wasn't as bad as he made it seem. He patiently explained that he was "mostly" acting. I know telling me this meant that he had to break character, but he saw that I needed the reassurance.
Mark was an activist, and his biggest action was getting arrested outside Textron Corporate headquarters in downtown Providence protesting the company's manufacturing of cluster bombs. RI Future covered this action, which took place last April. It was thanks to the efforts of activists like Mark that cluster bombs are no longer manufactured in the United States.
With all the ways we kill each other, it seems a small thing to take one weapon out of the arsenal, but then again, how often do we get to take any weapons out of the hands of the monsters who use them?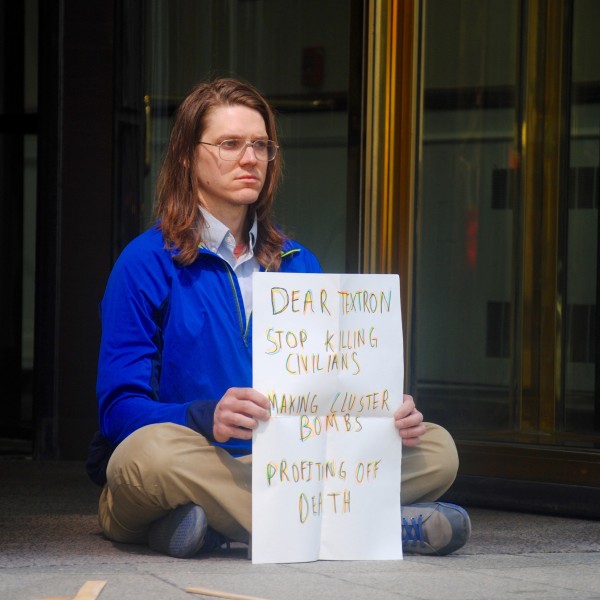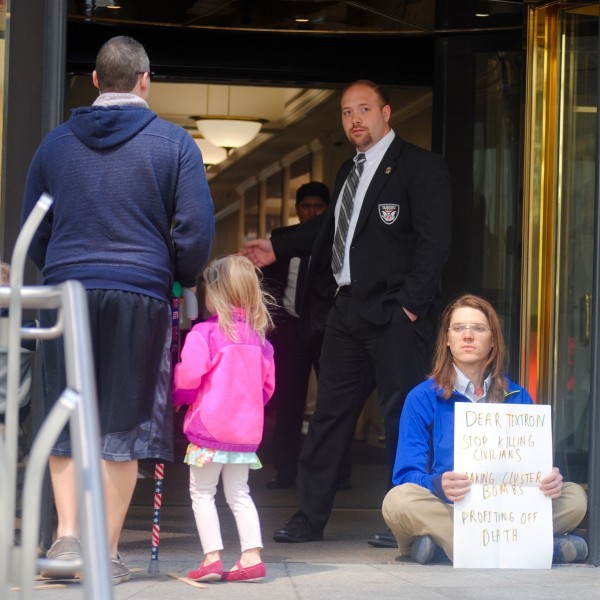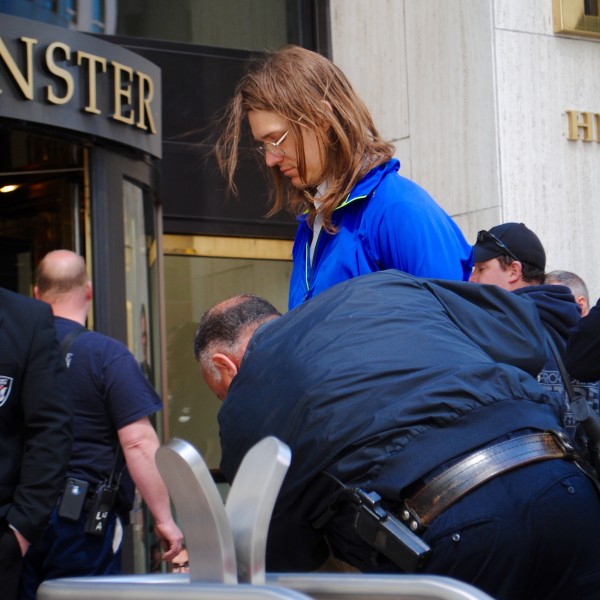 Before he began his walk across America, Mark spoke out against National Grid's plan to charge electric ratepayers to build new fracked gas pipelines in New England. That plan was recently shelved by National Grid, despite the company's enormous power and deep pockets.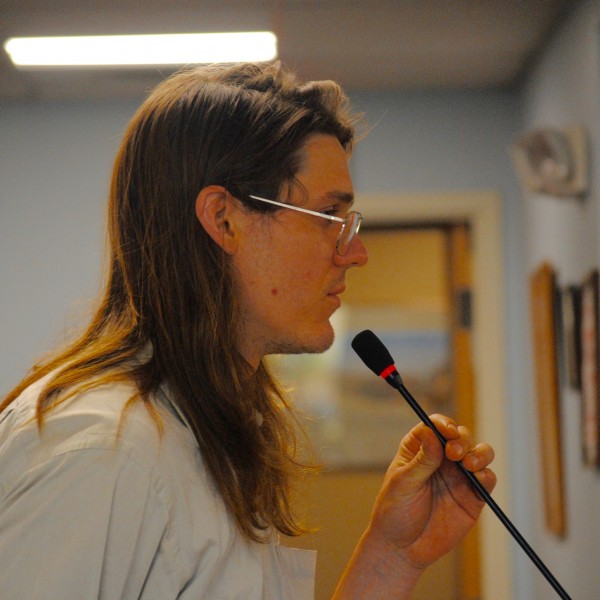 In Mark's last video before he died, he talked about our new president Donald Trump and global warming. Like all of Mark's videos, it's at turns humorous, confrontational, political and empowering.
Mark Baumer was amazing, and he will be so missed.
"We now officially have a president," said Mark, "that does not believe in climate change. He wants the world to burn so he can profit. We have a president who hates women, who discriminates against women, who physically abuses women. We have a president who hates minorities, who wants to make minorities suffer. we have a president who hates disabled people, who doesn't want to help people when they are in need. All he wants to do is profit. If you support this man, you do not support human life on this planet, plain and simple. You do not support the future of earth as a planet…"
Rest in Power, Mark Baumer

,