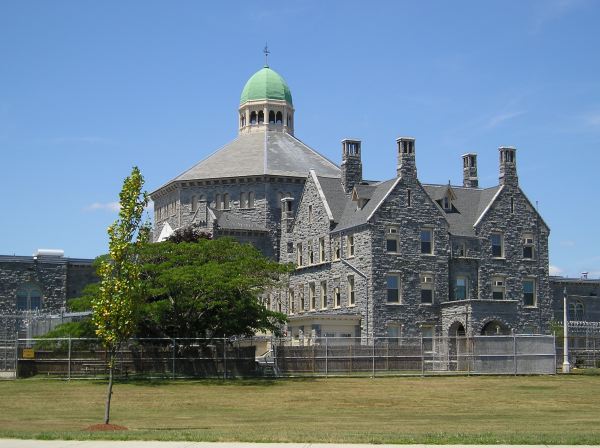 There is currently a destructive narrative in our country that is rooted in ignorance, spoken in hate, and perpetuated by fear. It has invaded our social institutions, our homes, and our psyches. It was designed by our government, spewed by our politicians, spun by public relations propagandist corporations, and sent to the masses by corporate media. It has created what Sir EE Prichard calls a "structural amnesia," and it threatens to stall our collective forward progress. This is the current narrative on immigration.
A small minority in our country has hijacked the political, economic and social discourse on immigration with their xenophobic and exclusionary views on anyone who looks or thinks differently. They have convinced our policy makers and the small minded fearful segment of our population, who hide in their homogenized social enclaves, that all our undocumented members of society are terrorists, rapists, mooches, drug dealers, gang bangers and criminals, the point sources of all social ills, and hell bent on the destruction of our way of life.
This ugly and deceitful discourse has left millions of our most productive and self-reliant citizens at the mercy of random acts of violence. It disproportionately affects women and children who, because of poverty and homelessness, are at constant risk of domestic and child abuse, random and commercialized rape (prostitution), forced labor, and food insecurity.
It leaves all immigrants living with constant fear of false arrest, imprisonment in new-age concentration camps, and faced with the likelihood of being deported to the homelands they were forced to flee due to economic collapse, civil war, extreme violence, sever poverty and famine, plus religious and government persecution.
This narrative flies in the face of reality, which is that with 800 military bases around the world to ensure the US' dominance, and with the help of neo-liberal economic policies and consumerism, our government has manufactured the very instability that immigrants the world over have sought refuge from.
In the early 2000s, the US funded anti-Assad regimes in Syria, which led to today's crisis in Aleppo – not because of human rights violations, but, at the tie, to disrupt the Russia-Syria relationship. It was a bid to break Russia's monopoly of natural gas in Europe – a monopoly that traveled right through Syria.
With funds "appropriated" from the accounts of drug kingpin Pablo Escobar, and then funneled through the BCCI bank, the CIA funded the Afghan Freedom Fighters—now called the Taliban.
Under Ronald Reagan, who famously took a picture in the Oval Office with its leading members, the CIA supported the mujahedin—now called Al Qaeda.
In Latin America alone the us government (the CIA), though their fronts, including the US Fruit Co. (now Chiquita), and the School of the Americas (now the Western Hemisphere Institute for Security Cooperation) has intervened militarily over fifty times, and trained tens of thousands of soldiers and assassins, many of whom have gone on to become the most savage of despots, and who have committed the most heinous of war crimes. They have overthrown democratically elected governments and undermined any political or economic autonomy in countries ranging from Panama to Honduras, Nicaragua, Colombia, El Salvador, Guatemala, Bolivia, Costa Rica, Venezuela, Grenada, and Cuba. The list of military interventions in sovereign nations by the US government spans the globe.
Just like our immigrants. See the correlations?
Once we develop the courage to face the fear and guilt of past transgressions, we can then take the necessary steps to rectify and reduce the damage, and progress forward as a multi-cultural, multi-ethnic, pluralistic society for all. One that bridges divides and heals wounds.
But first we must overcome this "structural amnesia" by coming out of what Arlie Hothschild calls our "tonal enclaves", engaging in social discourse (or disruption), and elevating our consciousness by developing critical media literacy and analyzing the vast amount of forces aligned against us.
#TotalSolidarity
America's foreign policy fuels the instability that creates refugees and immigration

,