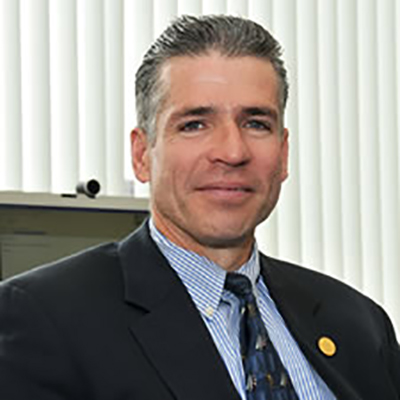 In the wake of the death of Joseph Santos, who was shot at by Providence and State police officers more than 40 times for ramming his pickup truck into a car in an attempt to elude capture, Providence Public Safety Commissioner Steven Pare gave an exclusive interview, via email, to RI Future.
How confident are you that firing 40 bullets into a vehicle (20 by your officers) was the least force necessary to stop the vehicle?
Absolute confidence that they used the proper use of force necessary to eliminate the threat of imminent danger or bodily injury and death.
Can you tell me what you think specifically necessitated the use of deadly force?
The vehicle was used as a dangerous weapon that put people in imminent danger of death.
In hindsight, do you think there was a less dangerous way to stop that pickup truck?
No, the officers attempted to stop the threat by the least use of force and escalated the use of force because of the imminent threat of serious bodily injury and death by Joseph Santos.
Have you or Providence Police reached out to Joseph Santos's family? Can you give me an idea of what an officer of the law says to a grieving family in a circumstance like this one?
The RI State Police and the Providence Police made notification to the family of Joseph Santos of his death. Next of kin notifications are always difficult for police officers and the family.
Has Christine Demers been charged with a crime for the incident, or will she be?
Ms Demers has not been criminally charged. We continue to investigate the circumstances that led up to the use of deadly force.
When was the last time a Providence police officer took a life in the line of duty? What procedures are in place for both the public and police when this happens?
2014.
The Providence Police led the investigation into the circumstances that led to the deadly use of force joined by the RI State Police and overseen by the RI Attorney General.  We provided as much information to the public as we moved through that investigation in 2014.  We believed then, as we do now, getting quick and accurate information to the public is a best practice in circumstances of a police officer's use of deadly force.
What have you and Chief Clements told officers about what to expect and how to respond going forward in light of this incident?
Our police officers know when there is the use of deadly force by police officers, a thorough and extensive review will be conducted and there will be great public scrutiny since police use of deadly force is rare and is the ultimate legal authority to lawfully take the life of another when circumstances lead a police officer to believe that imminent threat and danger exists for seriously bodily injury and death.  While this review is underway, our police officers continue to do their job with the utmost respect and professionalism despite some public criticism and condemnation.
Why was there not a joint press conference between Providence and state police? Would that have been your preference?
The Providence Police decided it was important to get accurate and updated information to the public, including releasing video.  The RI State Police decided they were not prepared to discuss the circumstances at that point. The preference for the Providence Police Department was to get as much accurate information as possible without adversely impacting the review and investigation.