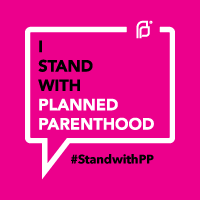 Planned Parenthood Votes! Rhode Island PAC (PPV!RI PAC) is proud of the victories of reproductive health champions to the General Assembly during last week's election. Thanks to the hard work and endless energy of activists and donors, 31 PPV!RI PAC endorsed candidates were elected to the Rhode Island General Assembly.  In addition to the 22 candidates who won re-election, there will be nine new voices at the State House for reproductive rights.
"These results show that Rhode Island voters support candidates who are proud champions of reproductive freedom," said Craig O'Connor, Director of Public Policy & Government Relations with PPV!RI PAC. "We look forward to the 2017 General Assembly session and working with our allies on expanding access to reproductive health care, including safe, legal abortion, family planning services and comprehensive sexual health education."
PPV!RI PAC, activists and donors made immense efforts on behalf of candidates throughout the state and had a direct impact on the outcome of many local races. Supporters made over 12,000 phone calls, mailed over 6,000 post cards, and knocked on countless doors on behalf of candidates who are champions of reproductive health care and rights, including newly-elected State Representative Marcia Ranglin-Vassell, who won against a 24-year anti-abortion incumbent.
"Planned Parenthood volunteers made a significant difference in my campaign. I am grateful that Planned Parenthood had the courage to join my progressive campaign when hardly anyone thought I could win," said Ranglin-Vassell (D-Providence). "As a teacher and community health educator, I firmly believe in a woman's right to make decisions about her reproductive health. This level of freedom and autonomy is an integral part of the broader movement for social and economic justice. I cannot wait to get to work."
Earlier this year, NARAL Pro-Choice America gave Rhode Island an F rating on its annual women's reproductive rights report card – downgraded from a D+. The RI House and Senate were labeled "anti-choice" by NARAL. This is a stark contrast to both the voting record and views of the majority of Rhode Islanders. Rhode Islanders consistently elect pro-women's health members of Congress, including Sen. Jack Reed, Sen. Sheldon Whitehouse and Rep. David Cicilline, as well as state-side officials such as Gov. Gina Raimondo and Treasurer Seth Magaziner.
"Rhode Island voters made their support for reproductive rights clear during the primary," said Rep. Edie Ajello (D-Providence), a long-time pro-women's health leader at the State House. "I look forward to working with my new colleagues to expand reproductive freedom and change our embarrassing F rating from NARAL."
A poll commissioned by Planned Parenthood revealed an overwhelming 93 percent of Rhode Island voters believe it is important for people in Rhode Island to have access to all of the reproductive health care options available to them. A full 85 percent expressed support for all available options, including abortion. It also found that 48 percent of Rhode Island voters did not know whether their own state legislator supported or opposed a person making their own decision on abortion.
Additional polls from the PEW Research Center and the National Institute for Reproductive Health show that 75 percent of all New Englanders support legal abortion and 66 percent of Americans support laws guaranteeing a person's right to abortion.
"When women stand together for affordable child care, protecting reproductive health, raising the minimum wage and ensuring equal pay and basic economic security for families through paid family leave and paid sick days, we all do better," said Sen. Gayle Goldin (D-Providence), who won re-election to her third term in the Rhode Island Senate.
To view a full list of endorsed candidates who won election and for more information on Planned Parenthood Votes! Rhode Island, visit ppvotes.org.
Get involved with defending reproductive rights in Rhode Island here.
Planned Parenthood Votes! RI PAC highlights reproductive healthcare victories

,