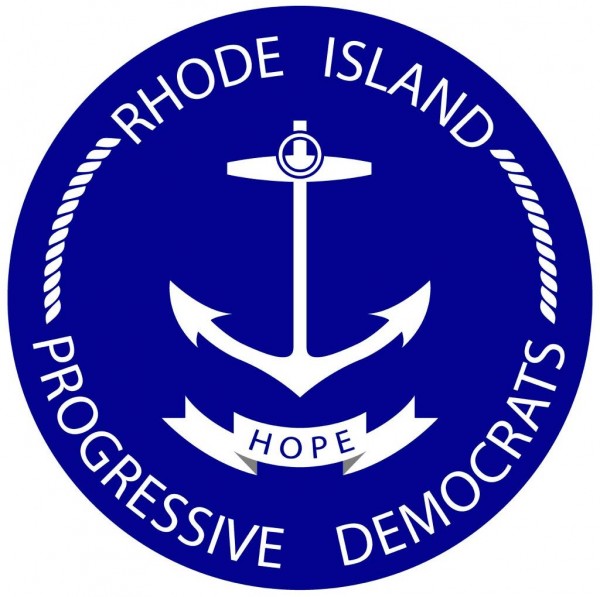 We were surprised and disappointed by Mr. Lynch's op-ed attacking progressives who support our national Democratic Party's values and platform. His attack on Democrats who want a budget for the 99% instead of the 1% is inexcusable and incoherent with the values of Rhode Island Democrats. In a state that decisively sided with Bernie Sanders in the 2016 Primary, Mr. Lynch is confused about what our state's voters want and expect their elected officials to do.
While Mr. Lynch is correct when he says that the General Assembly rewrote the budget without raising any broad-based taxes, he disingenuously implies that the Rhode Island Progressive Democrats support a broad-based tax increase. We support repealing the 2006 tax cuts for the rich by raising only the top marginal tax rate for the rich. We do not support a broad-based tax increase.
Confoundingly, Mr. Lynch literally brags about eliminating jobs, championing House Speaker Mattiello's cost saving plan to limit new hires and maintain only "essential personnel." This is a particularly tragic approach when an understaffed DCYF has resulted in the deaths of children.
Mr. Lynch also praised Mattiello's budget for phasing in a 90-cent raise in the minimum wage over the next two years—a disappointing retreat from Governor Raimondo's original proposal of a 90-cent increase by 2018. We stand with the Rhode Island Democratic Party platform's call for a $15 minimum wage, and we stand with the business community by tying the wage to inflation which supports business planning.
We are also deeply disappointed that Mr. Lynch praised the right-wing "compromise" from the Assembly, which undercut Governor Raimondo's already insufficient college tuition proposal. We support free public college for all, not just new high school graduates. We also believe student loan assistance and forgiveness is irresponsibly overlooked. Instead of gifting corporate welfare and prioritizing counterproductive tourism campaigns, we could promise every Rhode Islander access to higher education and aid those burdened with tens of thousands of dollars in student debt
Mr. Lynch's recent comments demonstrate he is out of touch with the beliefs of RI Democratic voters and it is unclear what empowered him to speak on behalf of the establishment since he lacks any formal standing. As real Democrats in Rhode Island, it truly disappoints us that a spokesperson of the state Democratic Party uses his role to attack progressives and support policies contradictory to the party platform. Is the goal of the Rhode Island Democratic Party to support liberalism against conservatism, or is the goal of the Rhode Island Democratic Party to support incumbents against any and all competition?
Editor's note: Bill Lynch sent this unsolicited post to RI Future in response to Capri Catanzaro's post urging liberal legislators to vote against the proposed budget. Catanzaro represents the Rhode Island Progressive Democrats of America.
Progressive Democrats respond to Lynch's attacks

,