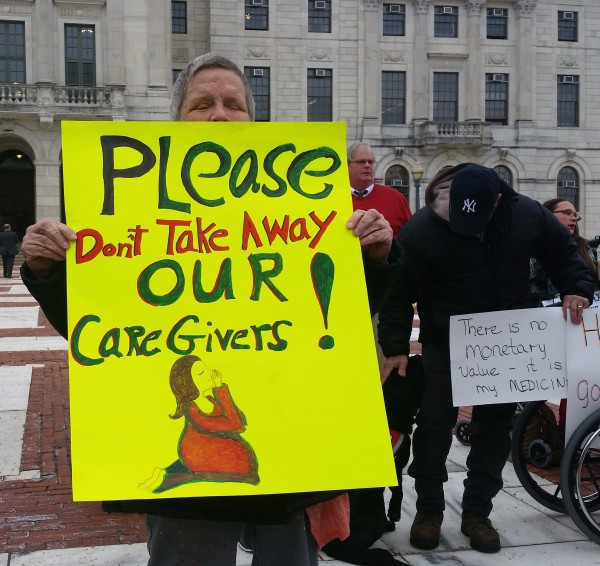 Smithfield can't restrict the rights of state-licensed medical cannabis growers through its zoning ordinance, said Superior Court Judge Richard Licht in putting a temporary injunction on the town's new zoning ordinance that restricted caregivers from 12 to 2 plants, among other reductions in their rights.
"This decision confirms the legitimacy of Rhode Island's medical marijuana program and, most importantly, the rights and protections it affords its participants," said attorney Alex Chiulli, who along with Matt Plain (this reporter's brother) and John Meara, argued the case for the American Civil Liberties Union of Rhode Island.
"It sends a strong message that municipalities statewide must respect those rights," Chiulli said.
In April, the Smithfield Town Council unanimously passed a new zoning ordinance that limited the rights of medical cannabis growers more than state law. The zoning ordinance reduced the number of allowable plants from 12 to 2, limited growing to the home, and required growers to register with the town.
Judge Licht, in his decision, said towns generally can't override state regulations.
"This 'conflicts with a state statute on the same subject,' making a prima facie case for preemption," Licht wrote. "Furthermore, the Hawkins-slater Act provides a 'comprehensive regulatory structure' for the medical use and supply of medical marijuana."
Licht wrote that there is already no shortage of regulations for medical marijuana in Rhode Island.
"Not one but two state departments are involved in the administration of the medical marijuana program," he wrote in his decision. "The Department of Business Regulation alone has issued 107 pages of regulations about the program. The General Assembly has instituted an oversight committee to evaluate the compassion center program. Sec. 21-28.6-12(j). There are nineteen subsections detailing protections for the medical use of marijuana. Sec. 21-28.6-4. This level of attention and detail makes clear that 'the Legislature intended that its statutory scheme completely occupy the field of regulation on a particular subject.'"
Licht took exception to the idea that a town could limit the rights of medical cannabis growers because of a perceived expectation of being victimized by a crime. "If that were the case, a municipality could use its zoning ordinance to eliminate banks as they are susceptible to robbery or prohibit pharmacies from dispensing opioids because of the health threat they pose," he wrote.
"The ACLU is hopeful that this decision will encourage every other municipality considering adopting anti-medical marijuana ordinances to reconsider their plans," said Executive Director Steven Brown, noting there are several other town's in Rhode Island with overly-restrictive medical cannabis ordinances, such as Johnston and North Smithfield. He said the ACLU will be asking other towns to put such proposals on hold.
The injunction is temporary, but has a "reasonable likelihood of success on the merits," Licht wrote. The ACLU attorneys will ask Licht to make the injunction permanent.
Brown said he did not know how many patients or caregivers were harmed because of Smithfield enforcing the ordinance for about 5 months, or if people lost access to medicine. "We have to assume some people were harmed in the interim," he said.
Judge Licht says Smithfield can't curtail rights of medical cannabis growers

,