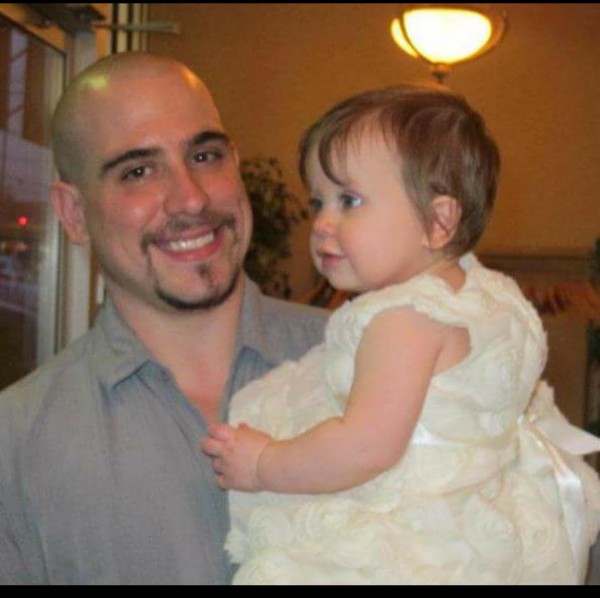 Right now, if the American progressive movement has one goal, it is resisting Donald Trump's dangerous agenda. I wholeheartedly support that goal. America is a great country, and we must fight like hell to defend what makes it great.
Here in Rhode Island, we are organizing to fight back. Progressives in Rhode Island have organized to fight back. Already, David Cicilline has emerged as a leader, calling out Trump's racist advisor Stephen Bannon and denouncing Trump's infrastructure privatization plan.
This is much needed and excellent work we are doing. All progressives should apply these principles at home, too. Here in Rhode Island, we have a powerful conservative Speaker pushing a radical right-wing agenda. Nicholas Mattiello, Rhode Island's Speaker, opposes a woman's right to choose, has backing from the NRA, says he doesn't believe in white privilege, and advocates for far-right economic policies and positions. He stood proud on denying people driver's licenses: "Nicholas Mattiello listened to the will of the people and single-handedly blocked this legislation." That is not the will of the people, but the speaker deserves thanks for pointing out how he controls the house. Rhode Island also passed massive, crippling tax cuts for the rich. Every budget that comes our way we see money taken away from those in most need and given to those who need it the least.
I think progressives need to resist Mattiello just like we need to resist Trump. We keep winning seats in primaries. We fight like holy hell to get in, and then once we get there we seem to waver. We can not waver. I have heard many intelligent people articulate both sides of this issue. From "I can't get what needs to be done for my constituents if I don't play ball" to "You ran as an anti-establishment figure; you have the mandate to rebuke leadership." I am clearly coming down on the latter side here, although in the interest of dialogue I can understand the former.
Allow me to explain.
Getting things done is important. It is. But what has working with Mattiello gotten the progressive movement? It is not a long list. Usually, when progressive legislation does pass, it's with a big grassroots movement behind it, not just because the sponsor voted for Mattiello.
And even if we did get meaningful wins from supporting Mattiello, we would still have to weigh that against the costs of supporting a conservative Speaker. Progressives shouldn't support, and certainly shouldn't vote for, a speaker who pushed through legislation that weakened concealed carry laws in the wake of the Orlando shooting. Progressives shouldn't support leadership that doesn't support a woman's right to control her own body. Support of leadership who pushes an agenda contrary to our progressive agenda does not advance a progressive agenda. It advances theirs. It sets ours back, not forward.
It goes further than voting for Mattiello. Before I really started following politics, I thought progressives might vote for Mattiello, but I never thought we would actually have progressives voting for Mattiello's conservative agenda. The NRA bill to weaken concealed carry laws was an eye opener. When the vote first came down, the only four members of the informal progressive caucus voting no were Edie Ajello, Jean-Phillippe Barros, Aaron Regunberg, and Teresa Tanzi. (Joining them as no votes were Carol Hagan McEntee, a solid Democrat who tends not to associate with progressives, and Joy Hearn, a socially liberal economic conservative.) After an outcry from grassroots activists, progressives Gregg Amore, Kathy Fogarty, and Art Handy switched their vote to no after the fact (along with conservatives Jan Malik and Joe Shekarchi and moderate Deborah Ruggiero). Progressives Joseph Almeida, Lauren Carson, Grace Diaz, Katie Kazarian, Shelby Maldonado, and Jay O'Grady all voted yes. Chris Blazejewski took a walk and didn't vote. To be honest, conservative legislation usually gets more progressives voting yes. Far too often, they all vote yes.
This is where it really goes too far. We cannot have progressives voting for Medicaid cuts which harm the poor, the disabled, and working families. We cannot have progressives ignoring the blatant handouts we give to companies. Trump just recently did this with the Carrier plant. We cannot have progressives voting for this same kind of corporate welfare here in Rhode Island! We cannot have progressives voting for budget articles that hike bus pass fares for low-income seniors and disabled people. We cannot have progressives voting to slash taxes for insurance companies. The list goes on and on.
Finally, we cannot have progressives wanting to lead the charge against Donald Trump "abroad" when they are not willing to stand against the right wing here at home. Which leads me to the why.
If we really want to change the General Assembly in RI to both respect the people and have the respect of the people, we need leaders within that will take the hits. If you are honest from the start with your constituents as to why you are running, for change, don't you think they will stand behind you when a fight with Nicholas Mattiello erupts? Of course they will, because you have been honest, you have integrity, and you are willing to fight. If this national election has taught us one thing, it is that the voting public respects a fighter. So go fight!
The fight itself will make you into a symbol of dissent. It will earn you the the respect and voice of a justifiably angry electorate. One which is organized and ready to engage in electoral politics. In terms of party strength, it will draw those disenfranchised into our fold. We run a serious risk of losing people to the Republicans if we don't give them viable options within our party.
Politicians in this state don't respect polite dialogue where we try and reach compromises. They respect standing on your value system and fighting for those values, just like they do. You can be a Democrat, a good Democrat at that, while also standing firm on your progressive values. Rhode Island is a progressive and Democratic state. We voted for Bernie Sanders. We need our own Bernie Sanders. We need our own Elizabeth Warren. We need our own Keith Ellison.
The people of Rhode Island are ready to stand behind progressive champions. Let's give them someone to cheer for.
The state of progressives?

,