Browse:
Home
/
2014 Resilient Rhode Island Act.
2014 Resilient Rhode Island Act.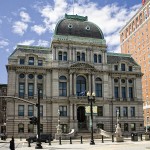 By Steve Ahlquist on July 24, 2017
If approved, the resolution would align the City of Providence and Providence Water Supply Board with the Conservation Law Foundation and against Invenergy.
Posted in Burrillville, Climate, Energy, Featured, Johnston, News, Providence, Rhode Island, Water | Tagged 2014 Resilient Rhode Island Act., Blackstone River Watershed Council, Burrillville Building inspector, Burrillville Conservation Chairman, Burrillville Planning Board, Burrillville Tax Assessor, Burrillville Zoning Board, Clear River Energy, CLF, Conservation Law Foundation, EFSB, Energy Facility Siting Board, Harrisville Fire District, Invenergy, Jeffrey Dana, Johnston Town Council, jorge elorza, Kevin Cleary, Pascoag Utility District, Providence City Council, Providence Water Supply Board, PWSB, seth yurdin | 3 Responses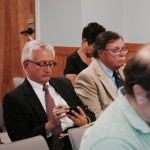 By Steve Ahlquist on August 3, 2016
National Grid not only wants Rhode Island ratepayers to subsidize for the build up of fracked gas infrastructure, they want consumers to ensure that the project is profitable for the company.
Posted in Activism, Class Warfare, Climate, Corporate Greed, Energy, Featured, Infrastructure, National News, Photos, Rhode Island, Video | Tagged 2014 Resilient Rhode Island Act., Algonquin, Ben Weilerstein, Doug Gablinske, FANG Collective, Laura Perez, lauren niedel, Lorraine Savard, Lynn Clark, Margaret Curran, Marion Gold, national grid, Nick Katkevich, Priscilla De La Cruz, Rhode Island Public Utilities Commission, RIPUC, TEC-RI, Toxics Action Center | 5 Responses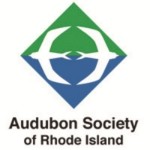 By Steve Ahlquist on July 27, 2016
The Audubon Society of Rhode Island and the Nature Conservancy in Rhode Island have released statements in opposition to Invenergy's $700 million fracked gas and diesel oil burning power plant proposed for Burrillville.
Posted in Activism, Climate, Corporate Greed, Energy, Events, Featured, Infrastructure, News, Rhode Island | Tagged 2014 Resilient Rhode Island Act., EC4, Executive Climate Change Coordinating Council, Invenergy | Leave a response