Browse:
Home
/
Blue Cross Blue Shield of RI
Blue Cross Blue Shield of RI
By Will Weatherly on August 2, 2018
Would health care in Rhode Island cost less if everyone had access to it? The question, brought to the national stage in arguments surrounding Sen. Bernie Sanders's Medicare for All plan, came to Rhode Island repeatedly this week, whether it was when Democratic gubernatorial candidate Matt Brown announced his own Medicare for All plan, or in […]
Posted in Featured, Health Care, Inequality, Labor, News, Social Services | Tagged Affordable Care Act, Bernie Sanders, Blue Cross Blue Shield of RI, Gina Raimondo, health care, Matt Brown, Mercatus Center, Physicians for a National Health Program, single payer, Ted Nesi | 1 Response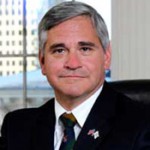 By Health Insurance Small Employer Taskforce on February 25, 2016
Remember last summer when the Attorney General took the Health Insurance Commissioner to court over her decision on Blue Cross rates for individuals? Well, there are now some encouraging signs that these two government agencies are ready to patch things up.
Posted in Featured, Health Care, Politics, Rhode Island, State House | Tagged Attorney General, Blue Cross Blue Shield of RI, Mary Duffy Messier, Office of the Health Insurance Commissioner, OHIC, Peter Kilmartin | Leave a response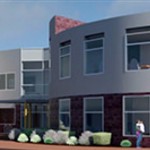 By Steve Ahlquist on April 2, 2015
If we could build Neighborhood Health Stations and make them work, "then health care spending becomes a business magnet. People come and locate businesses here, just because of our health care," says Dr. Fine.
Posted in Featured, Health Care, State House | Tagged Blue Cross Blue Shield of RI, cvs, Gina Raimondo, Lifespan, Medicaid, Michael Fine, Nicole Alexander-Scott, Peter Andruszkiewicz, Reinventing Medicaid, RI Department of Health, RIDOH | 3 Responses