Browse:
Home
/
christopher columbus
By Steve Ahlquist on October 9, 2017
The statue of Columbus located near the intersection of Elmwood Avenue and Reservoir Avenue in Providence, was vandalized sometime before noon on the Monday holiday that bears his name.
Posted in Activism, Featured, Holidays, Indigenous Americans, Photos, Providence, Race & Racism | Tagged christopher columbus, columbus day, Emily Crowell, Indigenous Peoples' Day, jorge elorza | Leave a response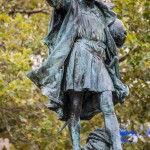 By Steve Ahlquist on October 12, 2014
Columbus was a monster, and he doesn't deserve to have a day of celebration in his honor. Really, this day off should celebrate any of the many great and positive things we enjoy about this world… but not historical monsters. We can certainly do better.
Posted in Arts & Culture, Events, History, Holidays, Race & Racism | Tagged christopher columbus, columbus day, Indigenous Peoples' Day | 2 Responses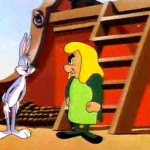 By Steve Ahlquist on October 14, 2013
Ah, Columbus Day. It's a national holiday, and another paid day off for many folk, so we tend not to question it too closely. It's not a deeply serious holiday like Memorial Day, where we (optimally) pause to reflect on those who have died while serving in the military, it's Columbus Day, celebrating the guy […]
Posted in Events | Tagged christopher columbus, columbus day | 1 Response