Browse:
Home
/
Michael McCaffrey
By Steve Ahlquist on August 1, 2017
Jordan Hevenor and Emily Boucher represent thousands of Rhode Island women who want the General Assembly to codify Roe v Wade into state law now.
Posted in Activism, Civil Rights, Featured, Health Care, News, Photos, Politics, Providence, Rhode Island, State House, Video, Women | Tagged Armenian Heritage Park, Democrats, Dominick Ruggerio, donald trump, Emily Boucher, General Assembly, Gina Raimondo, Jordan Hevenor, Ladder 133, Michael McCaffrey, Nicholas Mattiello, Reproductive Health Care Act, RHCA, Rhode Island Senate, Roe. v. Wade, Supreme Court, Woman Project | 6 Responses
By Steve Ahlquist on July 30, 2017
"Until such a time [that House leadership] feels as though the law as currently exists in the state of Rhode Island [is under threat] there really isn't that real sense of urgency to codify [Roe v Wade at the state level]," said Representative Kenneth Marshall.
Posted in Bristol, Civil Rights, Featured, Health Care, National News, News, Photos, Reproductive Rights, Rhode Island, State House, Video, Women | Tagged Dominick Ruggerio, donald trump, Erin Lynch Prata, James Seveney, Kenneth Marshall, Michael McCaffrey, Nicholas Mattiello, Reproductive Health Care Act, RHCA, Rhode Island Right to Life, Roe. v. Wade, Senate Judiciary Committee, Supreme Court, Warren Wollschlager | 1 Response
By Steve Ahlquist on July 17, 2017
"We are concerned that these bills, if signed into law, may drive patients 'underground' and away from the care that they need and have the unintended effect of increasing the number of overdoses."
Posted in Criminal Justice, Featured, Health Care, News, Photos, Rhode Island, State House, Video | Tagged ACLU, American Civil Liberties Union of Rhode Island, Cynthia Armour Coyne, frank lombardi, General Assembly, Gina Raimondo, House Health Education and Welfare Committee, J Clement Cicilline, Jim McNulty, Joseph McNamara, Leonidas Raptakis, Mental Health Association of Rhode Island, Michael McCaffrey, Mike Rizzi, Opioid Treatment Association of Rhode Island, Patrick Quinlan, PDMP, Peter Kilmartin, prescription drug monitoring program, Rhode Island Democratic Party, Rhode Island Dental Association, Rhode Island Department of Health, Rhode Island Health Center Association, rhode island medical society, RIDOH, RIMS, Sarah J Fessler, Steven Brown, Substance Use and Mental Health Leadership Council of Rhode Island, william conley | 1 Response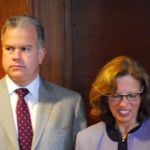 By Steve Ahlquist on June 21, 2016
Despite the NRA paying a record fine for making illegal campaign donations to Rhode Island politicians, to date, not one current office holder in the state has seen fit to return the money. The National Rifle Association (NRA) was fined by the RI Board of Elections for funneling illegal donations to RI politicians, including House […]
Posted in Elections, Featured, Gun Control, News, Politics, Rhode Island, State House | Tagged General Assembly, jan malik, Jason Knight, Joseph McNamara, M. Teresa Paiva-Weed, Michael McCaffrey, National Rifle Association, Nicholas Mattiello, NRA, Peter Kilmartin, Rhode Island Progressive Democrats of America, RI Board of Elections, RI Democratic Party, Sam Bell | 1 Response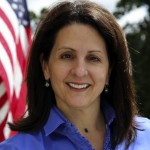 By Bob Plain on September 10, 2012
Much has been made about the what the outcome of Tuesday's primary could mean for gay marriage in Rhode Island. The state Senate is the last branch of the government to stand in the way of marriage equality and there's a lot that could happen in the Democratic primary to shift the landscape of that […]
Posted in Elections, Featured | Tagged DaSilva, marriage equality, Michael McCaffrey, pisaturo, senate, teresa paiva weed | 1 Response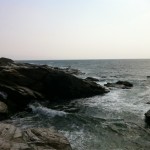 By Bob Plain on September 7, 2012
Central Falls is again making national news. And unlike last year, both the city and the state are winning praise from the press for their ability to quickly bandage the struggling city's fiscal woes in bankruptcy court. But the national media is focusing on an aspect of Central Falls' restructuring that local reporters here in […]
Posted in Featured | Tagged Central Falls, laura pisaturo, Michael McCaffrey, New York Times | Leave a response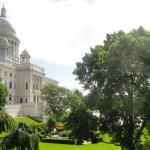 By Tom Sgouros on June 28, 2012
June in Rhode Island means two things: ripe strawberries and gubernatorial vetos. The silly way our legislature schedules things — with all important bills held until after the budget passes to ensure every legislator falls into line on that vote — means that hundreds of bills are passed in the last few days of the […]
Posted in Featured, Taxes | Tagged budget, erin lynch, Michael McCaffrey, Taxes | 1 Response