Browse:
Home
/
Nicole Verdi
By Steve Ahlquist on August 16, 2017
"The EFSB should again suspend the docket until Invenergy provides a simple answer to Burrillville's simple question: Is Invenergy in negotiations with anyone else about supplying water to the proposed power plant?" said CLF Senior Attorney Jerry Elmer.
Posted in Burrillville, Climate, Energy, Featured, Infrastructure, Johnston, News, Rhode Island | Tagged Alan Shoer, CLF, Conservation Law Foundation, EFSB, Energy Facilities Siting Board, Invenergy, Jerry Elmer, Nicole Verdi, Rhode Island Superior Court, Richard Beretta | 5 Responses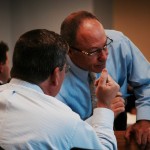 By Steve Ahlquist on April 26, 2017
"This is not an open meeting," said Lucarelli.
"Why is that?" I asked.
"Because only attorneys were invited."
Posted in Burrillville, Climate, Corporate Greed, Energy, Featured, Infrastructure, Media, News | Tagged Adler Pollock and Sheehan, Alan Shoer, Attorney General, CLF, Conservation Law Foundation, EFSB, Energy Facilities Siting Board, Invenergy, Jerry Elmer, Max Greene, Nicole Verdi, Patricia Lucarelli, Public Utilities Commission, puc, RI ACLU, Steven Brown, Todd Bianco | 4 Responses