Browse:
Home
/
public records
By Bob Plain on August 15, 2017
Many states don't use their attorney general to enforce state public records laws, according to a spreadsheet created by the New England First Amendment Coalition. While 20 states, including Rhode Island, rely on the attorney general, the majority do not. The spreadsheet is a starting point as AccessRI seeks to move enforcement of the state […]
Posted in Civil Rights, Featured, State House | Tagged Access to Public Records Act, AccessRI, ACLU, apra, common cause, john marion, League of Women Voters, Linda Levin, New England First Amendment Coalition, OMA, public records, Rhode Island, Rhode Island Press Association, Steven Brown | Leave a response
By Bob Plain on August 9, 2017
Among civil libertarians and transparency activists, Attorney General Peter Kilmartin has a particularly poor reputation with regard to enforcing the public records law.
Posted in Civil Rights, Featured, Rhode Island | Tagged Access to Public Records Act, ACLU, apra, Attorney General, Kilmartin, Linda Lotridge Levin, Lyssikatos v Pawtucket, public records | 1 Response
By Nick Inglis on January 20, 2017
After a discussion with Rep. McEntee after my previous post (and I applaud her for taking the time to discuss this Bill further), I retract my initial concern with H5098 but call to attention a parallel issue – the section of the language that I view as troubling in this bill is actually already codified into […]
Posted in Featured, Opinion, Politics, Rhode Island, State House | Tagged Aaron Ley, ARPA, FOIA, Freedom of Information, Freedom of Information Act, Government Transparency, H5098, House Judiciary, public records | Leave a response
By Nick Inglis on January 18, 2017
This morning I wrote a letter to the members of the RI House Judiciary Committee in advance of their hearing on House Bill 5098, a Bill which would limit access to what is currently considered Public Record in the state of Rhode Island. Read more about it here. I am sharing this letter to draw […]
Posted in Events, Featured, Opinion, Politics, Rhode Island, State House | Tagged Access to Public Records Act, apra, FOIA, Freedom of Information Act, Government Transparency, House Judiciary Committee, public records | 2 Responses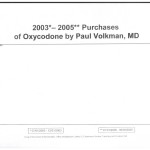 By Steven Brown on March 20, 2015
The ACLU of Rhode Island filed a Freedom of Information Act (FOIA) lawsuit Wednesday on behalf of local journalist, Philip Eil, who has been stymied for more than three years in his effort to obtain access to thousands of pages of public evidence from a major prescription drug-dealing trial. The lawsuit, against the Drug Enforcement Administration (DEA), […]
Posted in Civil Rights, Featured, Media, News | Tagged ACLU, Civil Rights / Liberties, phil eil, public records, Rhode Island | Leave a response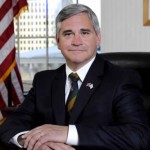 By Steven Brown on August 29, 2014
Calling it "a new low" in the state's enforcement of the Access to Public Records Act (APRA), five open government groups blasted an opinion issued by the Attorney General's office which held that public bodies can charge members of the public for the time it takes to compose a letter denying an open records request. That interpretation of […]
Posted in Civil Rights, Featured | Tagged Civil Rights / Liberties, public records, Rhode Island | 1 Response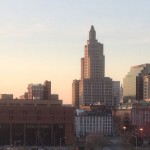 By Bob Plain on June 11, 2012
The legislative session is slated to end on Tuesday and if it does without the General Assembly approving a supplemental tax bill for Woonsocket residents the struggling city will probably have to file for bankruptcy … don't worry, though, this isn't a surprise to local legislators Jon Brien and Lisa Baldelli-Hunt, who won't support the […]
Posted in Featured | Tagged buddy cianci, netroots, Obama, public records, Woonsocket | 1 Response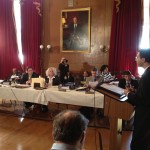 By Bob Plain on April 3, 2012
Rhode Island's public records law may get some much-needed revisions if a bill heard by the House Judiciary Committee last night becomes law. The proposal, introduced by Rep. Michael Marcello, D-Scituate, would be the first amendment to the Access to Public Records Act in 15 years. It would: decrease the amount of time a public […]
Posted in Civil Rights, Featured, Rhode Island, State House | Tagged ACLU, common cause, michael marcello, public records, Rhode Island, Rhode Island State House | Leave a response