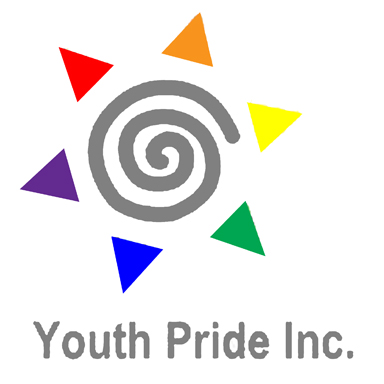 With the revocation of federal guidelines specifying that transgender students have the right to use public school restrooms that match their gender identity, the Donald Trump administration demonstrated its cavalier disregard for the rights of transgender students across the nation. Trump's action effectively turns the decision back over to the states, where we can expect a lengthy litigation process in districts with little regard for LGBTQ rights. In the process, countless youth will be forced to fight for the rights that are already theirs.
In Rhode Island, Youth Pride Inc (YPI), "an affirming space for lesbian, gay, bisexual, trans, queer, and questioning young people to build community, develop connections and be themselves," released a statement calling the revocation "absolutely disgraceful."
YPI wrote, "While anti-discrimination laws remain in effect, the rollback of this guidance sends a clear message to transgender youth that their government is not willing to stand behind their rights and safety." (See below for the entire statement)
Four Rhode Island school districts, Cumberland, East Greenwich, South Kingstown and Providence, "will continue letting transgender students use the bathrooms that correspond to their gender identity in the wake of the Trump administration lifting federal guidelines" according to the ProJo, and statements in opposition to the Trump administration's revocation were issued by the state education commissioner and the National Education Association Rhode Island (NEARI).
But with 32 School Districts in RI, this response seems tepid and weak.
At his constituent meeting on Thursday, RI Senator Jack Reed was reprimanded three times for his lack of public opposition regarding the new policy. In response, Reed issued a statement chastising the administration, writing, "Tragically, the Trump Administration has decided to abdicate its duty to protect the rights of transgender students in our schools."
Here's the entire YPI press release:
It is absolutely disgraceful the President has rescinded such important and practical federal guidance that protected our transgender students and provided school districts with tangible advice on how to create inclusive learning environments for all. While anti-discrimination laws remain in effect, the rollback of this guidance sends a clear message to transgender youth that their government is not willing to stand behind their rights and safety. Through the work that YPI does in schools across the state, we know that schools who adopt inclusive trans policy create a better learning environment, not just for transgender students, but for all students reducing bullying, harassment and violence overall.

President Trump has made the lived experiences of our transgender students potentially worse because in the retraction of such guidance, it can empower others to bully students with the perceived backing of the President of the United States. YPI supports and applauds the RI Department of Education for reaffirming their commitment to their Guidance for Rhode Island Schools on Transgender and Gender Nonconforming Students, but this does not enforce inclusive practice within our schools. YPI remains committed to seeing that not only does the law continue to protect transgender students' right to an equal education, but that they are granted full and equal inclusion in our schools, just as is afforded to others. Federal laws used to protect transgender students have not changed, and school districts across the country must still comply with the law. This means schools that have protected the rights of transgender students should continue to do so and schools that have discriminated against transgender students will still face liability in court.

YPI is here for anyone in need of advice, support and resources. We remain committed to ending the homophobia and transphobia in all of the environments youth live, work, study and play in. In the coming weeks, YPI will be engaging with our state and local government leaders to explore strategies to ensure our transgender students' rights are maintained and protected to the full extent as are the rights of other students, especially in regards to equal access to school facilities.
Consider donating to YPI here.
Where is the outrage as Trump revokes protections for transgender students?

,