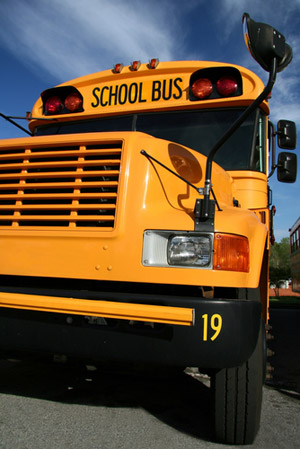 In an effort to balance its budget, Warwick wants to charge students $1 to take the bus to and from school as well as a fee to participate in after school sports. But because these cost-cutting moves flout state law, the local school committee is seeking the approval of the state Department of Education to do so.
The ACLU of Rhode Island reminded RIDE in a letter today that such fees for public school programs have been illegal in the Ocean State since the mid-1800's.
"They inevitably contribute to the creation of a two-tier educational system, with better services for those students who can afford them and inferior ones for those who can't," says their letter. "Since 1868 when the Rhode Island General Assembly revoked the authority of school committees to charge fees for student services due to concerns about their impact on lower income students, RIDE has routinely refused permission to school districts to do so."
RIDE, which has until next week to respond to Warwick's request, doesn't dispute the ACLU's assertion that the state has routinely rejected such requests. "We can't recall of an instance of these kinds of waivers being approved," said spokeswoman Meg Geoghegan.
The Warwick School Committee likely understands this is a long shot, too. "Meanwhile, the School Committee is pursuing action under the Caruolo Act to bring suit for the city to increase funding," reports John Howell, publisher of the Warwick Beacon and Cranston Herald.
A Caruolo action is the formal process in Rhode Island for a school committee to sue a city or town council for adequate funding. To bring a Caruolo action, a school committee must prove it has exhausted all other possible ways to fund a basic education plan, including such moves as requesting waivers from state laws, mandates and regulations.
The Warwick School Committee is seeking nine areas of relief, none that would not affect collective bargaining agreements. One request is to stop funding local charter schools, which they say would save the city $1,698,530. Other requests include not paying for student's textbooks who attend private schools, which the School Committee said would save about $40,000 a year. Charging students fees for sports would save $425,000, says the waiver request. A bus fee would generate about $954,000.