Did Senate President Teresa Paiva Weed call GoLocalProv illegitimate to three reporters at the State House last night? At the very least, she said it was "fair" to be concerned about some outlets publishing rumors while others play by the proper rules of journalism.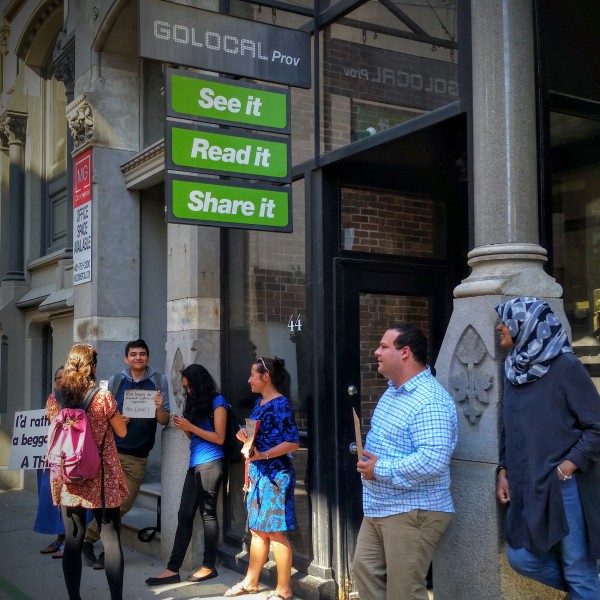 It's not the first time a local journalist has tried to get a scoop by throwing GoLocalProv under the bus. A seemingly thriving news website with often great content that enrages insiders by taking a tabloid-esque approach to hard news, GoLocal gets a lot of scoops and gets a lot of stuff wrong.
Many a Rhode Island reporter has diligently worked to nail down a story only to see GoLocalProv push an unsubstantiated, sometimes incorrect, version first. Once, as I was reporting on a Goldman Sachs initiative getting office space at CCRI, GoLocal had published an incorrect story indicating a day care was being moved for the Goldman project. That GoLocal misinformed the public made it harder for me to gather information – CCRI rightly felt burned – and to inform Rhode Islanders about the truth.
Information, true or false, is going to make its way to the public, whether or not it's been vetted by journalism. When rumors begin to circulate that have public policy implications, public officials have an obligation to help "legit" journalists ferret out the truth as quickly as possible. To this end, Rhode Island deserves a response from the Senate president about the rumor she is stepping down.
Why public officials should help 'legit' journalists get scoops

,