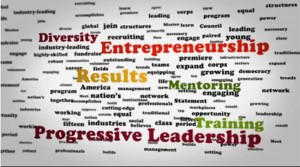 The New Leaders Council is hosting a networking event for Rhode Island progressives on Friday, May 11 at the Alibi Cafe in downtown Providence.
According to its website, the NLC "works to train and support the progressive political entrepreneurs of tomorrow — trendsetters, elected officials and civically-engaged leaders in business and industry who will shape the landscape."
Here's their press release on the event:
Join progressive individuals and organizations from all over Rhode Island for an evening of networking and inspiring conversation about the bright future of progressive leadership in the Ocean State. The New Leaders Council – Rhode Island will host this networking event on Friday, May 11th from 5 to 8PM at the Alibi Cafe.

Connect with fellow progressives, learn about the good works of a few youth organizations (including Riverzedge Arts Project and Young Voices), and hear about the New Leaders Council, a non-partisan progressive leadership institute, all while eating and drinking delightful victuals from Amos House's More than a Meal and Alibi Cafe.

Our keynote speakers are John McDaid, hyperlocal progressive blogger from Portsmouth and Woonsocket Police Chief and New Leaders Council, Rhode Island board member, Thomas Carey. To join the event, please register at: new.lc/newleaderssummit; or show up on the 11th. Tickets are $20 ($10 for students). Friday, May 11th from 5 to 8PM at the Alibi Cafe, 18 Bassett St., Providence.

To learn more about the New Leaders Council, please visit: http://newleaderscouncil.org/.