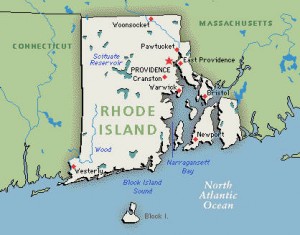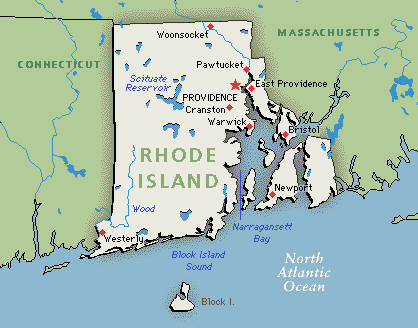 Rhode Islanders often forget how many advantages we have.
I'm relatively new. I've only lived here (on and off) for more than 20 years, but I still remember the thrill of discovering this wonderful state.
It was the late 1980s and everyone was depressed. I left New York to come here and found that everything in Providence was less expensive, more convenient, and just easier.
A trip to change my driver's license at the DMV (in offices across from the State Capital then) took less than an hour, including the written test. A rush hour traffic jam was ten minutes. Getting to the airport took fifteen. To the beach was less than an hour. Rents were lower, sales tax was lower, and the food was amazing.
I haven't lost my appreciation for everything we have.
One of the challenges we face today is reversing the negative attitudes about our lively experiment.
We need to stop selling ourselves short. We  consistently underbid, undercut and sell out our state to attract businesses. This undermines the value of just being here. Businesses that are attracted only by tax cuts, tax breaks and tax incentives are by their nature fickle and will leave at the first opportunity.
Make Rhode Island a Business Center
Dear Business Leaders,
Rhode Island occupies prime and relatively inexpensive real estate between Boston and New York. We are centrally located to the entire Eastern Seaboard, with quick air and shipping access to the rest of the United States and the World. Our traffic jams last minutes, not hours. Our beaches are right here. We have amazing restaurants and a highly educated workforce. Our arts community is vibrant. Our universities are many and diverse. And if you commit to us, your employees will be loyal.
We want you to come and live here because this is the best place to live, not because we're offering you a deal.
Instead, we're going to offer you the opportunity to work and live in a place that's intimate and amazing.
What do you need to do business in Rhode Island? We'll try to help. Our state government is small and can be flexible.
We can modify our education system so new hires are able to think and innovate, not just pass tests. We will produce well-rounded students who engage in sports (competition) and learning and arts (creativity). Moving away from the testing model will help to create learning for learning's sake and a thirst for knowledge and understanding. We will be educating today the workers you need in the future.
We can streamline the business regulation process and continuously increasing efficiency in government.
We can build effective long-thinking infrastructure. Rather than blindly reinvest in highways, we will look to 21st century options, including light rail, trolley systems, ride sharing and so on. Does your business really need a bigger airport at a time when jet oil costs continue to skyrocket? Can we make our ports more accessible?
We will offer tax incentives and rebates to businesses promising infrastructure improvements, long-term payback, and enforce severe penalties for default and exodus.
We will clean up the swamp of perceived corruption and remove the "pay to play" and "who do you know who can fix things" beliefs that exist.
Rhode Island is at the heart of Center of New England. Won't you join us?
– Mark Binder, State Representative (to be) from District 4, Providence
P.S. No, we will not allow your businesses to pollute our environment. We will make it costly if you try. Yes, we will provide you with our natural resources (water, land, clean air) but not at wholesale cost.
A Positive Business Message for Rhode Island

,