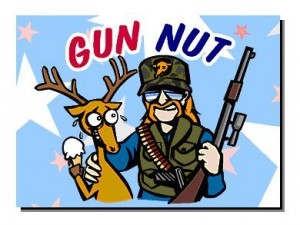 Early Sunday morning (about 1am), I received an unsolicited Facebook-Messenger attack. I can only imagine it was a response to my most recent opinion piece on the hearing befor Senate Finance on the 10% supplemental excise tax on guns and ammunition. Although, I cannot be certain. What I am certain of, however, is the remarkably angry tone and insensitive absence of logic, slung at me by a complete stranger was completely unprovoked.
In retrospect, I probably should have completely ignored it. In the future I will refrain from being baited into such pointless exercises. Maybe it was exhaustion or simply my own lack of self control, but I foolishly engaged in the dialogue and was so shocked by this person's incapacity for civil discourse that I had to share it.
As a disclaimer, I am a progressive political operative. I make no attempt to hide the fact that I prioritize people over profits. However, I am far from radical. I tend to work within the system and, while my progressive values and personal integrity prevent me from keeping still and silent when I feel strongly about an issue, I make every attempt to accept opinions that differ from mine.
But, in the dead of night, when my smart phone chimed with unwarranted vitriol, spewed from a complete stranger who, like any well practiced bully, picks a fight by finding sensitive pressure points, I took the bait.
Here is the actual Facebook Messenger conversation. I added some personal commentary and removed the name of the individual to maintain privacy. I also blurred the photograph. However, everything else is copied, unedited, as it occurred.
The stranger's voice appears under the blurred photo. My voice appears in bold face type. Commentary is in italics.
The Constitution has been clear for 227 years.  Maybe you should grab a  copy  of  "Constitution For Dummies" (cliff note version) …maybe Barnes and Noble could special order you one.
The Constitution has not been clear for 227 years. If it had been, we would not need a Supreme court to interpret and render decisions. Pick up a copy of a GED online, since you haven't bothered to pay attention in civics. Don't contact me again.
Every decision protects what it stands for
You can write all the garbage you'd like….
I know. See amendment # 1.
Yes unfortunately we have to tolerate nonsense
I addition to all the corruption in this state
No. I can block you. Bye, psycho.
Yeah I'll see you at the state house
Asshole
Is that a threat? If so, I will contact the state police.
I'm a lobbyist for tax paying citizens
If this person is a lobbyist, he/she is not registered as such with the Secretary of State in Rhode Island.
Do you feel threatened?? Good
So am I. The police have been contacted. Please wait by your door.
So, I lied here. I did not contact the police. I was tired and trying to express that communication of threats is a crime.
Whatever
Excellent argument.
Can't debate with an idiot liberal… They start whining
When you want to have a real debate id LOVe to
Can't argue with crazy. I'm busy organizing.
The classic response
You know crazy you walk through it's doors every day . Night
Okay, put the needle down and seek some rehab, sugar.
I got mean here. I shouldn't have insinuated that the person was an intravenous drug user. I've known many who suffer from addiction and their condition should not be minimized by using it as an insult.
That's for the illegals to take care of
You know you give them the ok….
I don't even know what your talking about. Can you please stop typing and crawl back to the cave you came from. I don't know you or care what you think. I've never heard of you. I don't want to hear from you again. Please cease and desist your unsolicited harassment of me. Nobody cares about your ideas or opinions.
Can't wait to share this
Nobody cares. Grow up.
Oh, they will.
At this point I made good on my threat to block the person.
I am trying not to form generalizations based on this encounter. My hope is that this incident does not represent the majority of right-wing, conservatives. I assume this person to be a right-wing conservative only because of the disparraging description of me as an "idiot liberal."  He or she does not appear to be liberal, so I do not think he or she thinks of his or herself as a smart liberal and is simply pointing out my stupidity. I also hope that this person is not actually a lobbyist for taxpayers. I pay taxes. I don't want to be represented by an unregistered bigot.
However, the ominous (or hilarious) church bell finale to the conversation left me wondering if this is the sort of red flag that should be noticed prior to an incidence of domestic terrorism. I'm going to choose to laugh this one off. But, one never knows.