Browse:
Home
/
Wendy Holmes
Wendy Holmes
Wendy Holmes is Professor Emerita at URI and the Education Coordinator for the RIPDA
By Wendy Holmes on June 27, 2017
Personalized Learning is a misleading term when, for example, the only personalized aspect is the pace at which each student works through the same commercially-produced digital content modules.
Posted in Education, Featured, Massachusetts | Tagged Barbara Madeloni, Blended Learning, Chan Zuckerberg Institute, Competency-Based Learning, Gina Raimondo, International Society for Technology in Education, ISTE, Mark Zuckerberg, Massachusetts Teachers Association, MTA, Personalized Learning, Proficiency-Based Learning, Rhode Island's Progressive Democrats, RIPD, Robert Culatta, Silicon Valley Community Foundation, US Department of Education | 3 Responses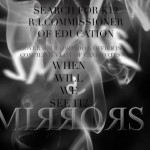 By Wendy Holmes on August 3, 2015
After the much touted "listening sessions" the search sank from public view. There was no BOE Search Committee and, as far as I can discover, no new job description that incorporated the findings of the listening sessions. The one that I received from Angela Teixeira, special assistant to the commissioner and liaison to the Board of Education, is dated September 2004.
Posted in Education | Tagged Education, education commissioner, Gina Raimondo, gist, ken wagner, Rhode Island, ride | 5 Responses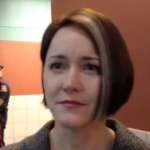 By Wendy Holmes on November 30, 2014
"School systems that have successfully ignited reforms and sustained their momentum have all relied on at least one of three events to get them started: they have either taken advantage of a political or economic crisis, or commissioned a high-profile report critical of the system's performance, or have appointed a new, energetic and visionary political […]
Posted in Education, Featured | Tagged andy moffit, Education, Gina Raimondo, gist | 11 Responses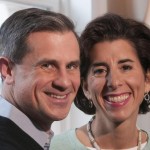 By Wendy Holmes on October 26, 2014
Both candidates for governor are enthusiastic about the union of education and business. One of Republican Allan Fung's proposals is to have a "Jobs and Education Cabinet" in which business and education leaders would work together to make sure that graduating students are employable, while Democrat Gina Raimondo would work from a different angle, concentrating […]
Posted in Education, Featured | Tagged ed deform, Education | 11 Responses
By Wendy Holmes on September 17, 2014
EDINBURG, SCOTLAND — Taking the tram into Edinburgh from the airport earlier this week, I saw the YES and NO signs in many apartment windows. Some were more detailed: "Proud to be Scots, Delighted to be united." I saw a young man in a kilt with a big beautifully painted YES sign and a middle-aged […]
Posted in Events | Leave a response