Perhaps the best legislation to come out of the General assembly this year concerning Rhode Island's economy is the increase to the minimum wage, which jumps up a quarter from $7.75 to $8. Said another way, working one hour at a local McDonald's is now worth a full meal from the Extra Value Menu, with change left over for the meals tax!
While this may still leave employees woefully below the poverty level – before taxes working 40 hours a week at $8 an hour will net about $16,000 (assuming no vacation or sick days) – Rhode Island has been moving in the right (read: progressive) direction.  Just last year, legislators raised the minimum wage from $7.45 to $7.75. So over the last two years the new faces you see at WalMart and Dunkin' Donuts will be an additional $4 a day – or almost $1000 a year. Maybe that's a month's rent.
Rhode Island now mandates businesses pay the lowest wage workers at least as much as they could earn in Massachusetts, though one can still do a quarter better in Connecticut where the minimum wage is $8.25. This, of course, is a completely useless comparison as virtually nobody who earns $16,000 a year can afford to move anywhere other than to the streets.
If you're reading this post, there's a good chance you don't know anyone who works for the minimum wage; I don't. Though they bag our groceries, serve us coffee and mow our lawns – but that guy may well be making less than minimum wage. Two-thirds of all minimum wage employees work for big business. And local favorites such as Dunkin Donuts, Panera Bread, McDonald's, Wendy's, The Outback, TJ Maxx and Kohls are all among the 50 largest minimum wage employers in the nation.
Kate Brewster of the Economic Progress Institute said some 72,000 Rhode Islanders would benefit from an increase to the federal minimum wage. That's almost 10 percent of the whole state! They probably don't spend much time at the State House or on the political blogs – they may not even vote – but they still have a great effect on our economy.
Thanks to everyone who expended their valuable political capital for this issue. And let's help our congressional delegation advance this cause at the national level, where they are fighting for an increase to more than $10 an hour by 2015!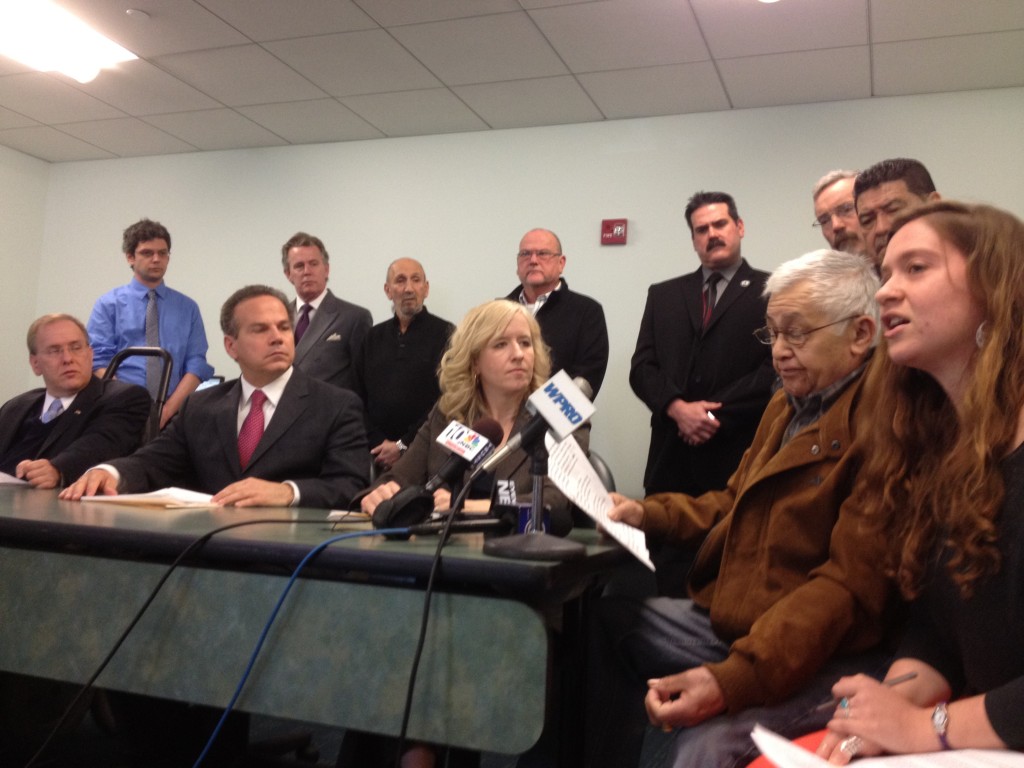 Big win for Rhode Island's lowest wage workers

,