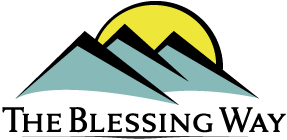 The Blessing Way is pleased to announce the guest speaker for its 8th Annual Summer Fundraiser Thursday, June 18, is Steven Paré, commissioner of public safety for the City of Providence. The event takes place at the Providence Marriott, One Orms Street, at 6 p.m.
The Blessing Way, a nonprofit organization based in Providence, offers faith-based residential support and guidance to men and women newly released from prison or out of a drug rehab program. You can learn more about its work in this recent Rhode Island Spotlight video.
"Steven Pare is very eager to work with faith-based groups and the faith community, especially on current national issues related to race and the use of force by police. He has worked collaboratively recently with faith leaders in local attempts in Providence to build a relationship of trust and good communication between faith groups and law enforcement through dialogue and collaboration," said Blessing Way Executive Director Joyce Penfield.
"Our work in the Blessing Way is also public safety. When those struggling to stay in recovery and those returning home from prison have a guided, safe environment that gives them hope in being responsible, they do well and don't return to prison. Our return rate is 13 percent compared to the norm of 34 percent," she added.
Guests will also hear from those whose lives have been helped by The Blessing Way. And there will be a silent auction with items including a one-week stay at a beachfront condominium in Oceanside, California; an Alex and Ani necklace; gift baskets and more.
Tickets are $50 a person, $90 a couple. You can order tickets by contacting The Blessing Way at blessingwayinfo@yahoo.com or (401) 709-3697. Tickets will also be available at the door.