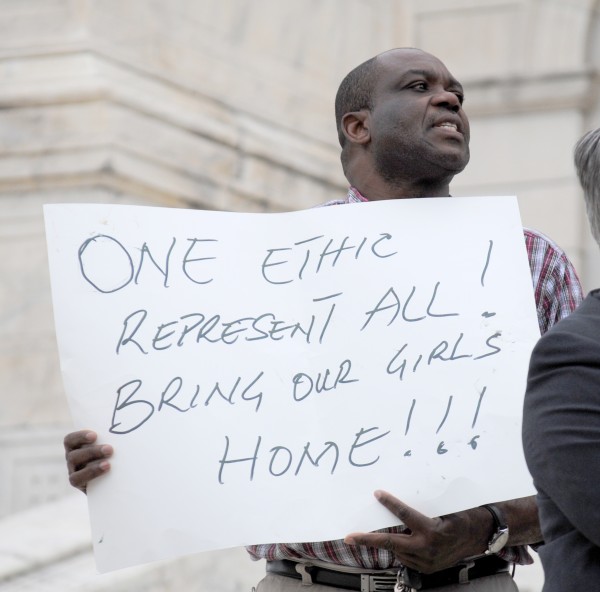 Yesterday I said that the #BrigBackOurGirls rally held at the State House "transcends religion, race and politics, so anyone and everyone should come" and it seems like everyone who could come did. At least two hundred people turned up to support our local Nigerian community in their efforts to send a clear signal to the United States government and to the world that the kidnapping of nearly 300 girls by the terrorist organization Boko Haram.
Politicians and representatives with a vast array of different ideas about government and religion came together. I saw Ed Doyle, Brett Smiley, Doreen Costa,  Harold Metz, David Cicilline, Angel Taveras, Clay Pell and many more office holders and candidates united behind a single cause. At that rally we were not divided by our ideologies, we were united by our humanity.
There are still ways to help. As I said yesterday:
You can go to the Whitehouse.gov website and sign the petition demanding the White House work with the UN and the Nigerian government to bring home the girls kidnapped by Boko Haram. Let other people know on social media that you signed the petition and that they should too. (I'm signer #21,961.)
While you're on the Internet, playing around with social media (and using the #bringbackourgirls hashtag), take a picture of yourself with a sign that says any one or more of the following: "#bringbackourgirls", "Devuelvan Nuestras Niñas", "Real men don't buy girls" or "#bringbackourgirls" in another language. Some people are putting their petition signature number on the sign while they're at it.