As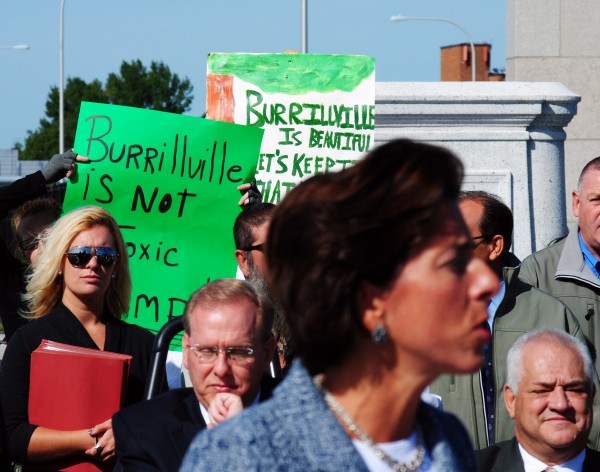 Governor Gina Raimondo and the entire Rhode Island congressional delegation celebrated the opening of the new Linear Park on Washington Bridge, residents from Burrillville quietly held signs challenging her administration's support for a new fracked gas energy plant and pipeline expansion in their city. The protesters are all members of BASE (Burrillville Against Spectra Expansion), and they represent a community on the frontlines in the battle against corporate sponsored climate catastrophe.
Kathy Martley, a spokesperson for BASE, told me that the protesters decided to hold signs quietly and not be disruptive during the event out of respect for the family of George Redman, a tireless activist for bike path development in Rhode Island and a World War II veteran. The park was being dedicated in his honor.
Bikes paths are smart investments towards building a more environmentally friendly future, and politicians eagerly turned out to capture some of the credit for the Linear Park dedication, an important milestone in bike friendly infrastructure. But for Governor Gina Raimondo it is becoming difficult to claim the mantle of environmental champion while backing the expansion of methane gas in the state.
Gina Raimondo said that Linear Park is an important part of preserving the quality of life in Rhode Island. But the Burrillville activists also live in our state, and the proposed Spectra pipeline expansion, and the addition of a new fracked gas energy plant, threatens to roll back the quality of their lives.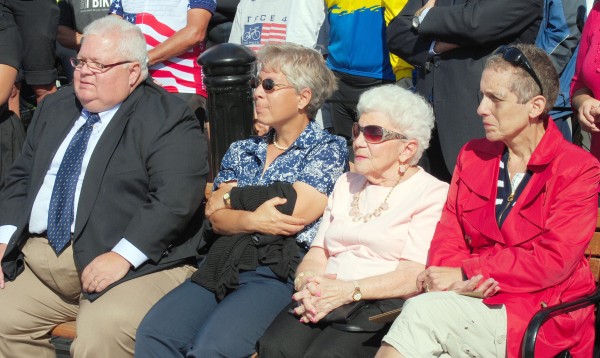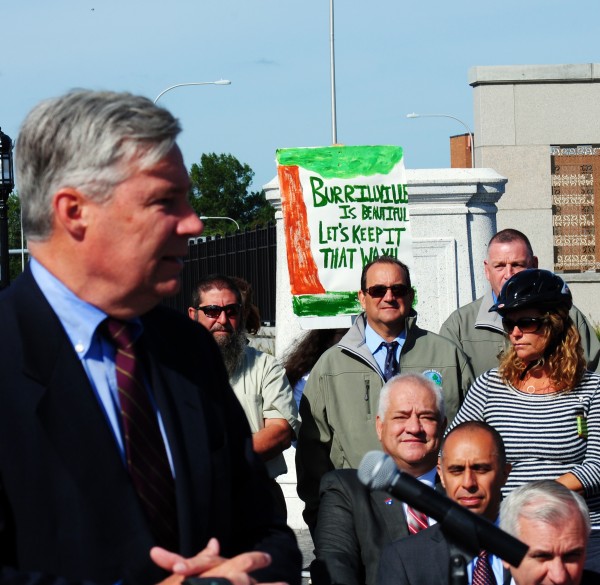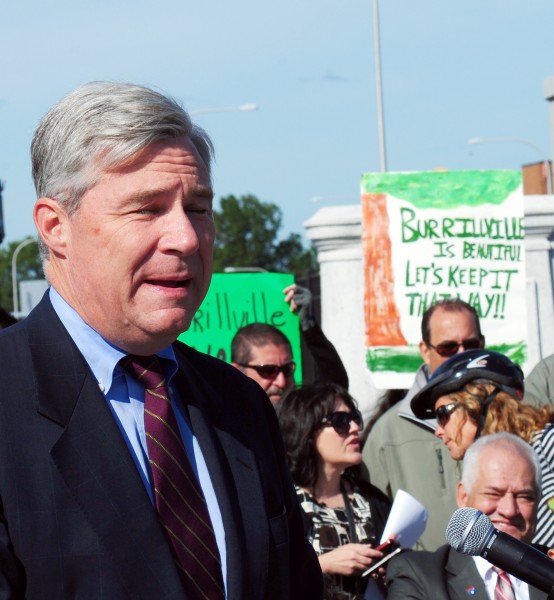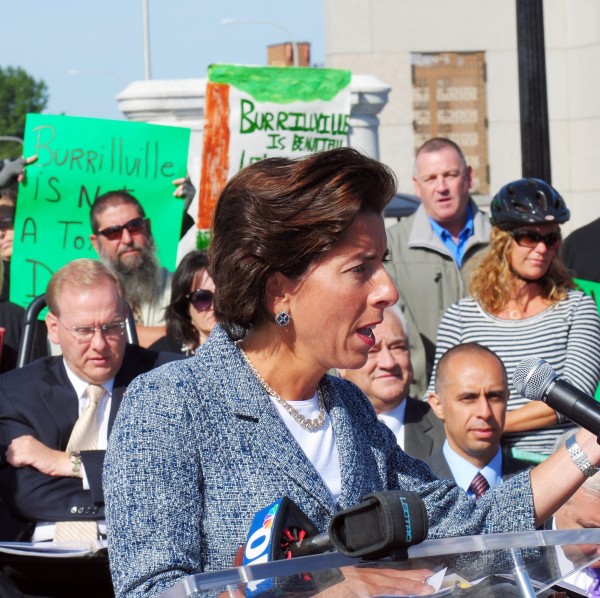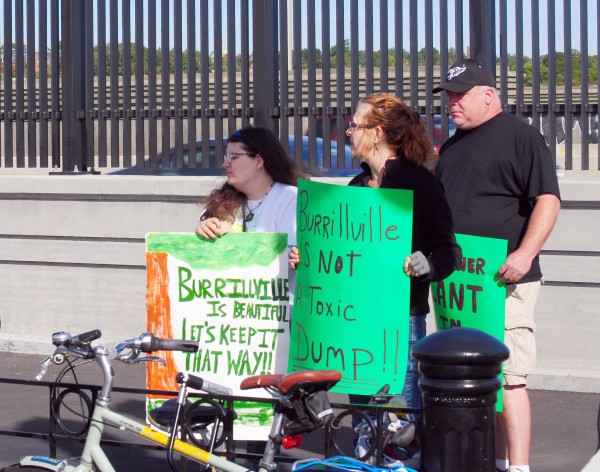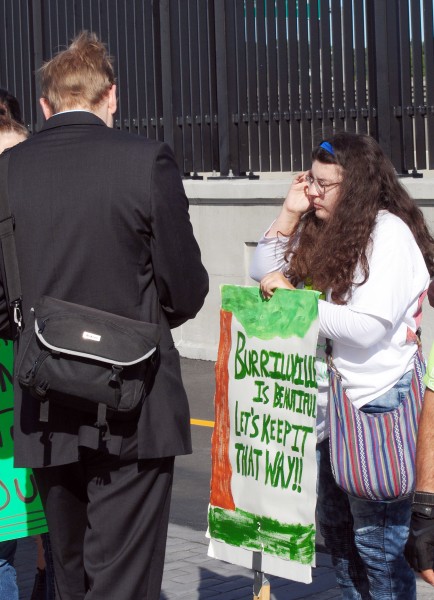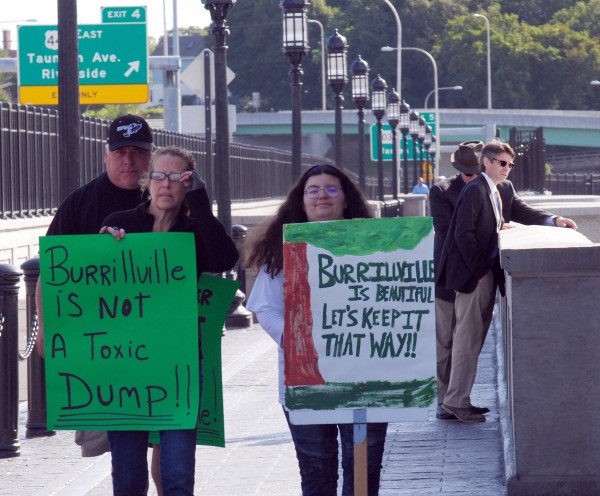 Burrillville fracked gas opponents crash Raimondo's linear park opening

,