Of the more than 2,000 Rhode Islanders who serve on boards and commissions 677 are women. And of the 166 boards and commissions in state government there are 38 with entirely male membership.
But the gender gap in appointed government is actually getting much smaller under Lincoln Chafee, who was lauded today by the Women's Fund of Rhode Island for increasing the percentage of female appointees from 15 percent when he took office to 34 today. Also of his six senior staffers, half are women.
The Women's Fund celebrated Chafee's improvements in a press event at the State House.
I am pleased to announce that the Governor continues to have a strong record of appointing women to cabinet level positions, state boards, and commissions. More than 75 percent of the boards we monitor have women serving on them," said Marcia Coné, CEO of the Women's Fund. "However, as we celebrate the improvements we have made, there are still some gaps.  While our intention is to increase the number of women who serve, the overarching goal of RIGAP and the Women's Fund is to ensure there is diversity at the intersection of race, class, and gender on each and every board, commission, department, and within the administration senior staff. This will guarantee that our government remains inclusive and representative of the population."
And made this info-graphic to go with it: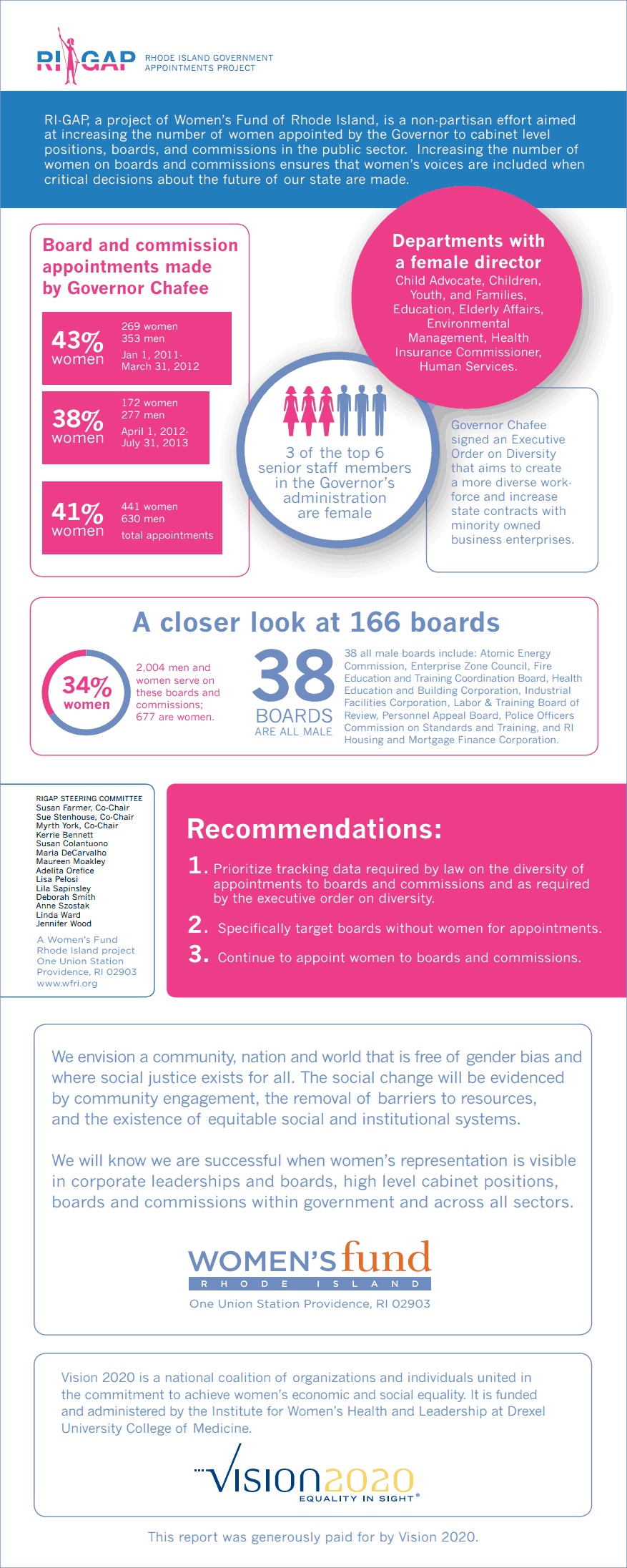 Chafee improves gender gap appointment by 19%

,